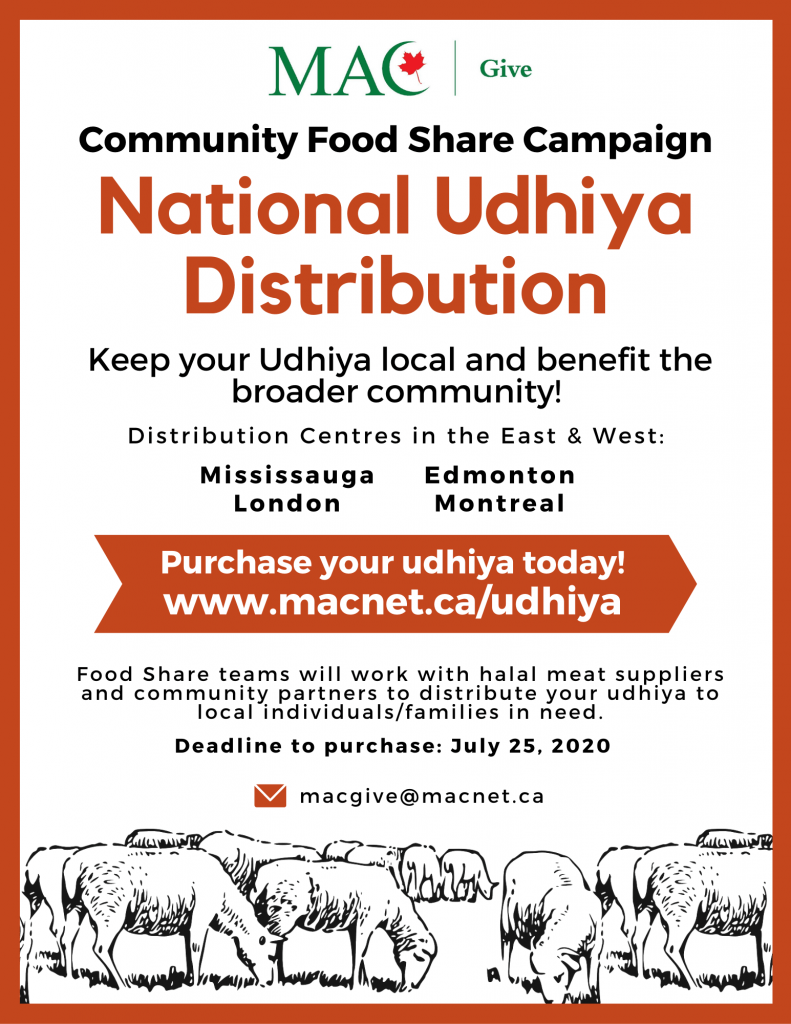 National Udhiya Distribution
Udhiya purchase is now CLOSED. Eid Mubarak!
MAC Give's National Udhiya Distribution is part of the already initiated Canada-wide Community Food Share Campaign. Food share teams in 4 major cities in the country will work with halal meat suppliers to distribute your udhiya to local individuals, families and community programs (i.e. shelters, group homes, etc.) in need during Eid Al-Adha 2020. This is a celebration of Islamic tradition that maintains the inclusion of all members of society and makes it incumbent on the community to take care of each other.
Deadline extended! All udhiya donations must be made by July 28th to ensure sufficient time to arrange for the sacrifice and distribution of the meat.
*Please note: Appropriate protocols will be implemented throughout this campaign to ensure the Udhiya complies with health, safety, and Shariah guidelines. 
PURCHASE YOUR UDHIYA FROM DISTRIBUTION CENTRES IN THE EAST & WEST:
Email macgive@macnet.ca with questions.
#MACGiveFoodShare