Statement on the National Post Terry Glavin's Article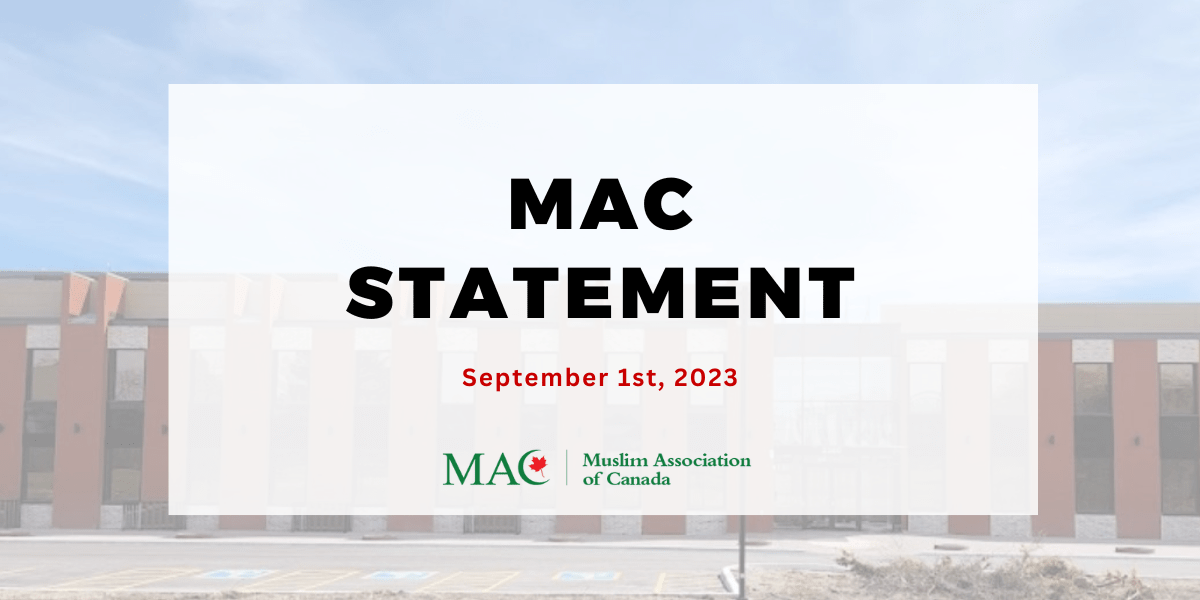 The Muslim Association of Canada (MAC) would like to address the recent article published by the National Post and its columnist, Terry Glavin, which pertains to our organization, our convention, and most significantly, the respected Muslim scholars who serve our community with diligence and honor.
Following a thorough investigation that began well before a request from the National Post, MAC took appropriate measures regarding legitimate concerns and canceled Shaikh Nashaat Ahmed's participation due to comments made over two decades ago. MAC's position on Sheikh Nashaat Ahmed can be found here:
We want to clarify that many of the allegations presented by the National Post are based on translations manipulated with the intention to deceive. These misrepresentations serve not just to misguide the Canadian public, but to unjustly tarnish the reputation of MAC and the respected Muslim scholars invited to the convention.
It has also come to our attention that certain groups have been relentlessly targeting Canadian Muslim scholars, as well as other international scholars visiting our country. Their aim is clear: to curtail the freedom of expression that every individual is entitled to in our democratic society.
Responsible journalism focuses on events. Smear campaigns speculate on presumed intent which is exemplified by this article.
MAC rejects allegations of antisemitism, homophobia, misogyny and hatred by invited speakers. Our convention, our events, mosques and educational efforts are open and accessible to the public. MAC is considering legal action to address these unfounded claims and safeguard our reputation.
MAC calls on all to recognize these tactics for what they are – a divisive smear campaign – and to champion the values that Canada holds dear: truth, justice, and the right to free expression.