TODAY: Connecting While Isolating Live Webinar March 24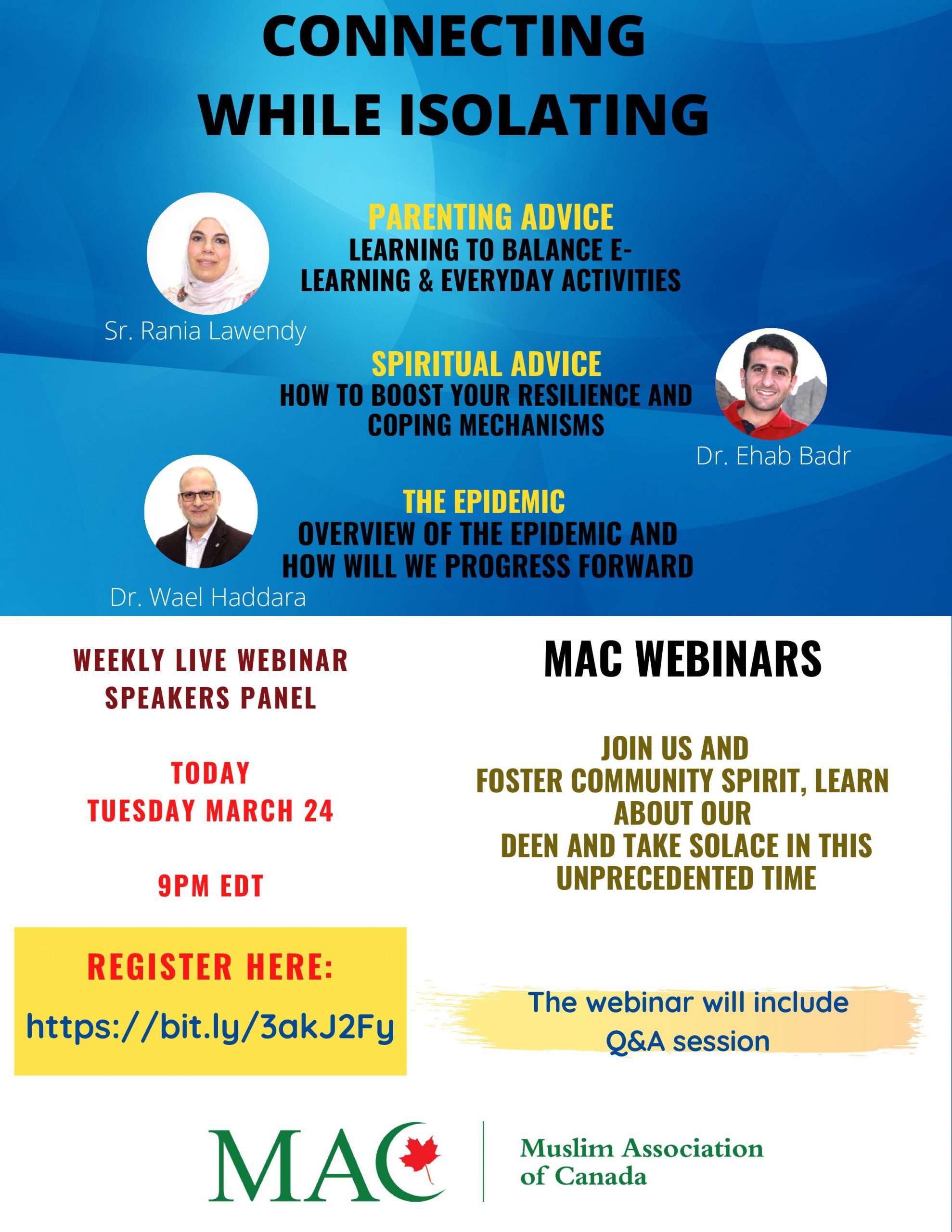 MAC's existing mosques, schools and community centres have been closed to the public as per guidelines we are following by public policy experts at the provincial levels. of government.
There is a need to facilitate a digital/virtual sense of community which nourishes spiritual and a sense of belonging with MAC and the wider community.
MAC is organizing weekly "MAC WEBINARS"as a was to foster community spirits, learn about our deen and take solace in this unprecedented time.
Join us for a weekly live webinar with a panel of speakers starting Today, March 24th at 9 pm EDT
The webinar will include Q&A session and Duaa
Register:

here

for the webinar.