Things to do in the GTA for Eid al-Fitr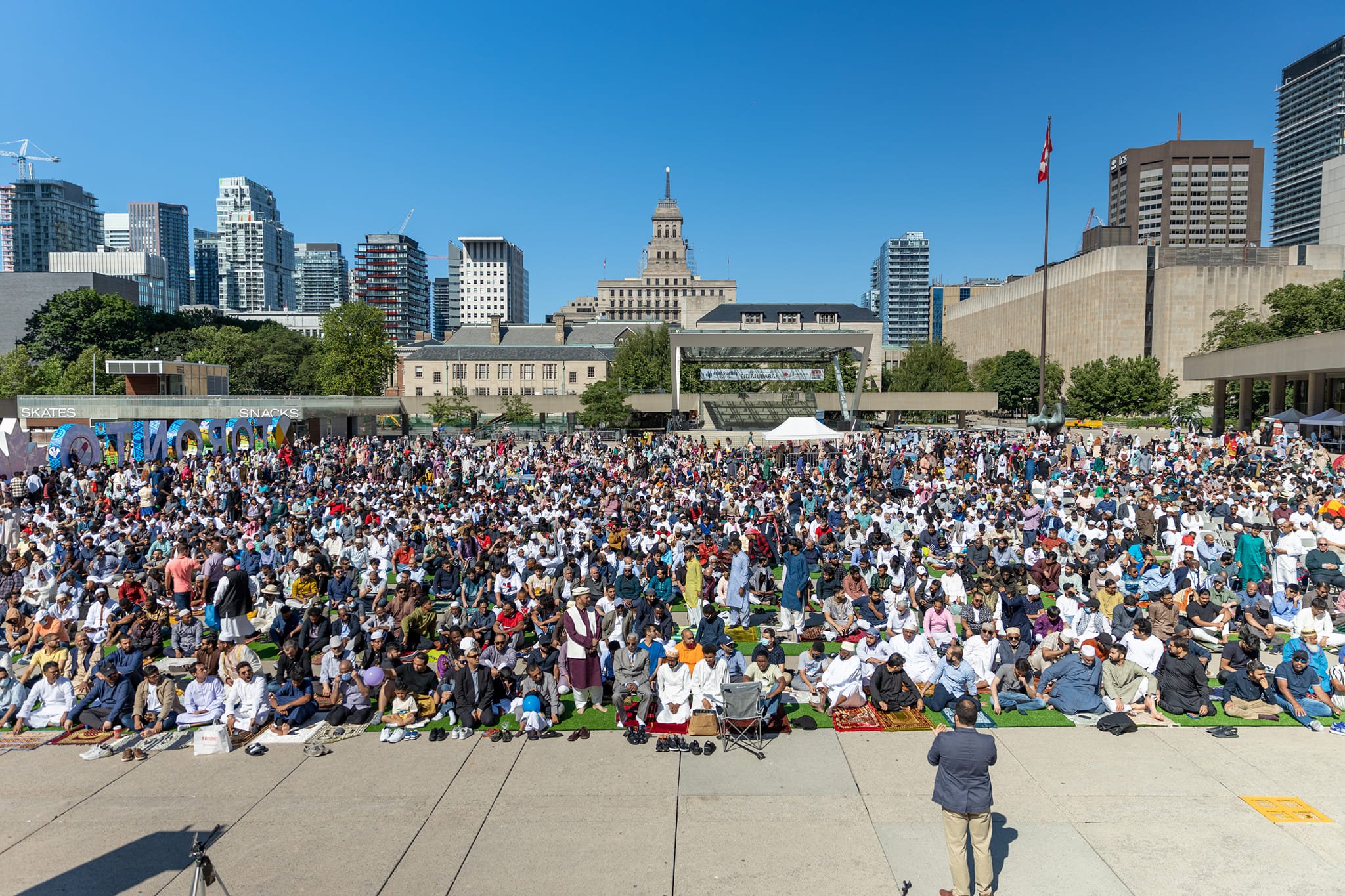 April 19, 2023 | TORONTO, ON
There is a lot going on in Toronto and the GTA as Ramadan comes to an end. Here's a sampling of Eid al-Fitr celebrations and events.
Eid al-Fitr at Exhibition Place
The Muslim Association of Canada (MAC) is hosting its annual Eid Festival at Better Living Centre at Exhibition Place on April 21 at 10 a.m., beginning with a prayer and a sermon. While the list of performers has not yet been announced, guests can expect vendors, a petting zoo, carnival rides, arcade games, traditional foods and more.
Organizers are expecting more than 10,000 attendees from across the region, including Ahmed Hussen, Minister of Housing and Diversity and Inclusion.
The long-running event is about bringing the community together and seeing smiles, said Asma Mohran, a Toronto Eid team member. "It's an amazing feeling to see everyone united celebrating Eid al-Fitr."
Ramadan is not simply about fasting and prayers, according to the MAC team, which likened the holiday to a spiritual boot camp, as one enters the month to make a change for the better either on a personal or community level. This includes changing bad habits, practising more compassion and control and being equitable and charitable.
"Eid for us is about keeping the tradition of sharing the beauty of Islam in the community," said Akram Abdel-Rahman, MAC's Toronto Eid team lead.
Read the full article: Things to do in the GTA for Eid al-Fitr | The Star
– Mahdi Habibinia & Santiago Arias Orozco, The Toronto Star