President-Executive Message – August 2023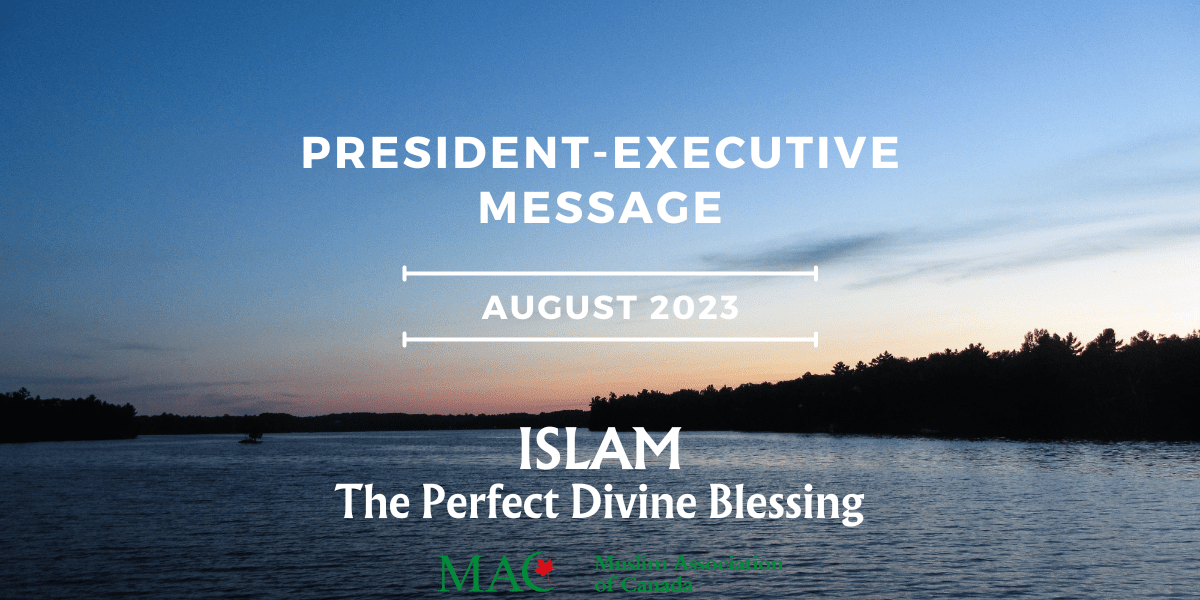 Islam: the Perfect Divine Blessing
Assalamu alikum warahamatullah wabarakatu
My dear brothers and sisters,
As we approach the end of summer, families are preparing for back to school.  This is a time to recalibrate ourselves and focus on how we will navigate our lives with purpose.  This September, I want to invite you and your families to MACCON23 which is an experience for the entire family inshaAllah. 
This convention will bring authentic, grounded discussions about the topics that are most relevant to Muslim Canadians and offers a unique learning and family-based experience for three days, inshaAllah.
This is an experience like no other and is for the whole family – it will include sessions with renowned Islamic scholars and speakers, workshops, a kid's carnival, MAC Expo (bazaar and food), competitions and much more. It is an opportunity to engage in a discourse on how Islam cannot be compartmentalized or partially adopted, rather it presents real, viable, and much needed complete solutions for all facets of our lives.
Here are some highlights of the convention programs:
I invite all of us to come together as a community at MACCON23 to engage in conversations that really matter and envision a path forward that is grounded in Islam, the perfect, divine blessing.
Your Brother,
Abdullatif Bakbak, MAC President-Executive