Thousands in Ottawa celebrate family, charity and religion during Eid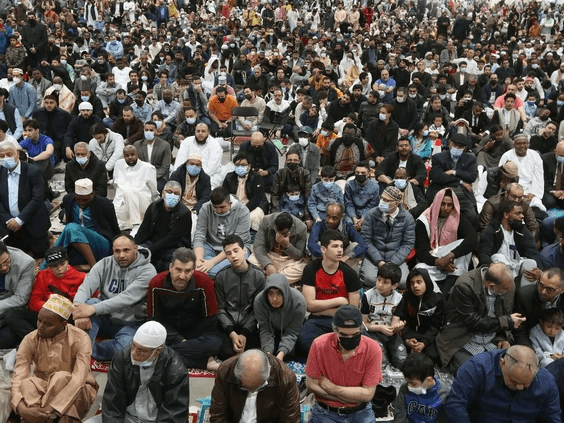 May 2, 2022 | Ottawa – For the first time since the onset of the COVID pandemic, Muslims from across the Ottawa area gathered at the EY Centre on Monday to celebrate Eid al-Fitr, the holiday that marks the end of the month of Ramadan.
The day-long celebration, hosted by the Ottawa Muslim Association (MAC), featured prayers, games, shows, food, bazaars and exhibitions. Dubbed the city's largest Eid gathering, the event returned in 2022 after a two-year hiatus, with Prime Minister Justin Trudeau attending during the morning, alongside other federal politicians like Transportation Minister Omar Alghabra and Ottawa-Vanier MP Mona Fortier.
"We get together with the family, with community, we celebrate together," said Tarek Houssari, a member of MAC's organizing committee. "We eat a lot of food, it's a moment for us to rejoice the month and to spend time with family."
During the holy month of Ramadan, Muslims fast during the day, hold prayers and commit acts of charity and self-improvement. On Eid, Muslims attend special prayers in the morning and visit family and friends.
MAC, a religious organization that supports schools, youth programs and charities across the country, has 13 chapters in Canada, each of which is hosting an event this Eid.
Last year, the organization's events attracted a total of 80,000 attendees.
To read the full article, click here.
– Ottawa Citizen