'Building friendships': McDougall United Church hosts Muslim and Christian communities for prayers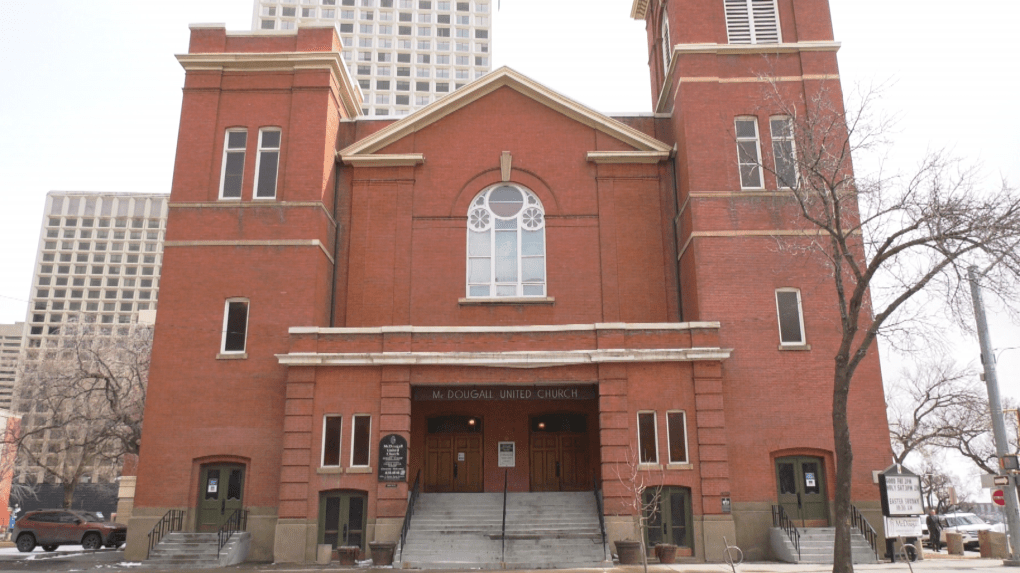 April 15, 2022 | Edmonton – One of Edmonton's oldest churches hosted two faith groups on Good Friday to help build community and understanding.
Every night in April, for the month of Ramadan, Muslim men and women have used McDougall United Church in downtown Edmonton for nightly prayers.
The Muslim Association of Canada (MAC) and McDougall's congregations came together Friday to celebrate their respective faiths for the first time.
"It's an opportunity for us to meet and greet with our Muslim friends that are using (this) space," said MaryAnne Pastcuk.
"For us as a Muslim community, reciting the Qur'an is really special in a space like that as well," said Yasin Cetin, MAC outreach and engagement advisor.
The partnership began as a way to provide Muslims working or living downtown a space for prayer.
Since 2021, the historic church has sought development proposals to incorporate it into a multi-use community hub.
The Muslim community served tea to churchgoers Friday before their service, and church council members have attended some of the MAC nightly prayers as well, Cetin said.
To read the full article, please click here.
Written by Adam Lachaz for CTV News Edmonton.