BC Place welcomes back Muslim worshippers for Eid celebrations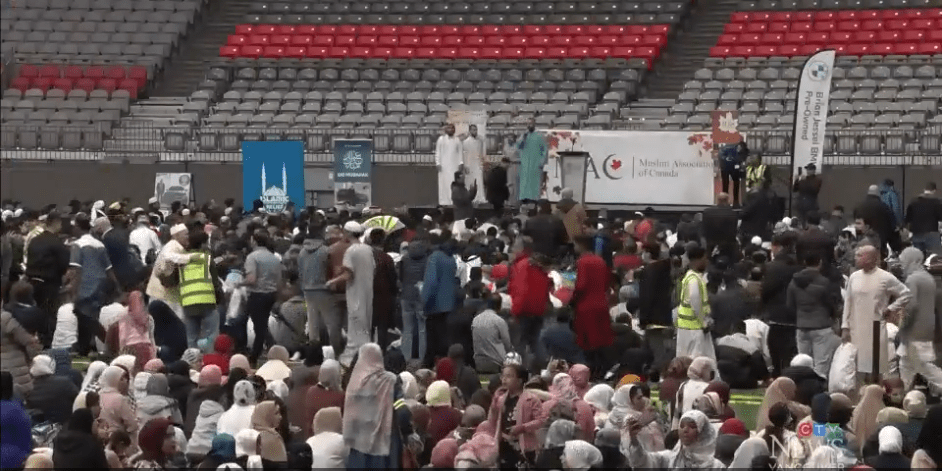 May 2, 2022 | Vancouver – Billions of Muslims around the world are celebrating Eid al-Fitr in full swing, after two years of subdued festivities due to pandemic restrictions.
In Vancouver, thousands of worshippers are expected to file into BC Place Monday morning for prayers and celebrations.
"Here is a fantastic and a joyful occasion where the Muslim celebrates the end of Ramadan, which is the month of fasting, and the month of giving, and the month of caring for others," said Fouad Abbassi, of Muslim Association of Canada.
"We are here to celebrate that and, and the success that happened over a month of worship and getting close to God, and revamping one's soul with regards to what's happening around us in life."
The BC Place event is the largest Eid celebration in the province, with an estimated 7,000 people in attendance. Organizers say the event brings unity, but also showcases the diversity of the faith with people of all different races, languages and backgrounds.
"It's a whole month of like, fasting and reflection. So it is a celebration. So we feast for three days. So there'll be a lot of eating today," Edwards said with a chuckle.
She's lived in B.C. for 20 years, but she's originally from Kuala Lumpur.
"I'm far from home. So it's a little bit nostalgic like you feel like usually we are with families and I have my children here somewhere. I feel great. I feel happy, but there's a little bit of sadness because I'm away from home," Edwards told CTV News.
To read the full article, click here.