Message from MAC ED about the Charter Challenge against CRA's Islamophobic Practices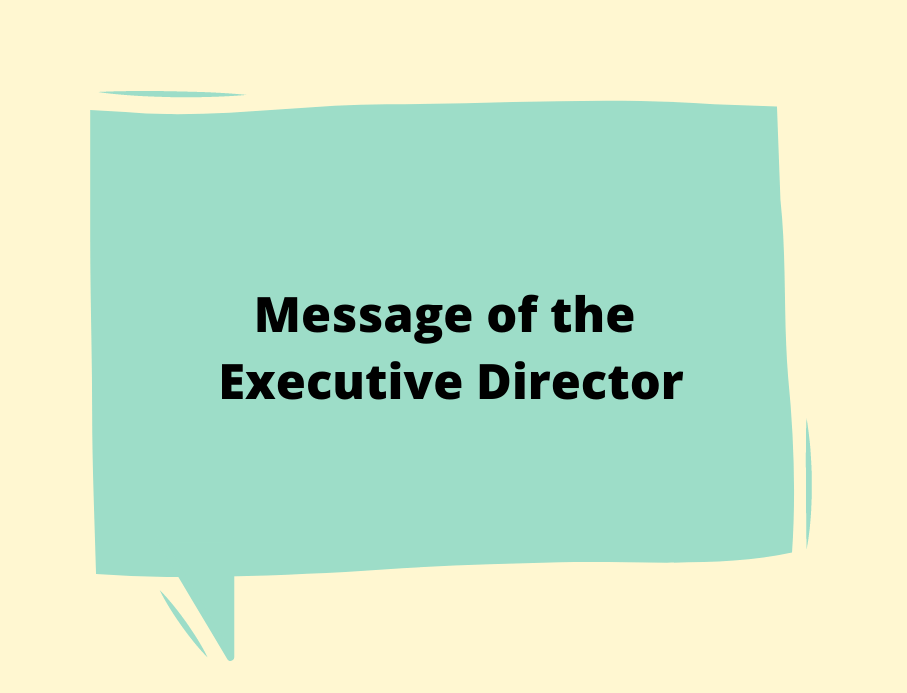 * French version follows the English. La version française suit l'anglais.
In the name of Allah, the Entirely Merciful, the Especially Merciful.
Assalaamu'Alaikum wa-Rahmatuallah wa-Barakatuh
Dear Brothers and Sisters,
InshaAllah you and your families are in the best of health and Iman. May Allah SWT accept your fasting and prayers in this blessed month of Ramadan.
As you know over the past few years, numerous Muslim charities have been subjected to systemic Islamophobia by the CRA including unjustified revocations and sanctions. Many other Muslim charities remain under audit.
Last year, two extensive independent reports were published by the University of Toronto's Institute of Islamic Studies and the International Civil Liberties Monitoring Group that found that the CRA Review and Analysis Division (RAD) has implicit biases and practices, and that RAD was unfairly targeting Muslim charities with prejudiced audits.
The CRA's conduct was also a major area of focus during the July 2021 National Action Summit on Islamophobia, where Prime Minister Trudeau commented that "[t]here's no question that there is work to be done within government to dismantle systemic racism and Islamophobia."
Since 2015, MAC has been subjected to an Audit by the CRA. From the very beginning, the practices of the Audit have been both Islamophobic and dictated by systemic biases. Nevertheless, MAC has and continues to fully cooperate with the Auditing process. It is important to note that no decision has been made. However, the prejudiced Audit report threatens MAC with extreme sanctions that are completely unjustified by the findings of the Audit report. This Audit process is a clear example of prejudice and discrimination.
Unfortunately, the CRA Audit practises have continued to delegitimizes Canadian Muslim charitable work and instead endorse a far-right rhetoric. The CRA relies upon false claims and makes allegations that are discriminatory. Had such an approach been taken with any other faith-based organization other than Islam, it would, without a doubt, be regarded as discriminatory. The CRA Audit has used such discriminatory practises and assumptions as the basis for suspicion of MAC and its activities.
The CRA is of the opinion that youth activities, Eid celebrations, EMAAN award events, support for community groups including MSAs, organizing community sport activities, among many other initiatives are non-charitable because they have no place in Islam. The CRA has imposed its authority to interpret Islam as it chooses, and using such a flawed interpretation, the CRA has then arbitrarily evaluated how should Muslims understand and practise their own faith. The CRA has no qualification to exert such authority.
The Canadian Charter of Rights and Freedoms protects the basic rights and freedoms that are essential to keeping Canada a free and democratic society. A Charter Challenge allows individuals to challenge government actions that are believed to violate rights or freedoms. For all the above-identified reasons, MAC has filed a Charter challenge.
MAC's court application seeks an Order to stop the audit and confirm that MAC's rights have indeed been infringed under sections 2(a) (freedom of religion), 2(b) (freedom of expression), 2(d) (freedom of association) and 15 (equality) of the Canadian Charter of Rights and Freedoms. The Charter challenge will explore countless examples and evidence in which the CRA has practised its Audit to MAC by implementing standards that would, and could never justifiably, be applied to any other community of faith.
For years MAC has provided national leadership for the Muslim community. During the Syrian refugee crisis, MAC connected the community together to build sponsorship and settlement programs across the country. During the Fort McMurray wildfires of 2016, MAC worked with groups on the ground to provide immediate support for the community. After the Quebec-city mosque massacre, MAC connected with the local and national communities across the country to support and heal in the wake of such a tragedy. As Canada rolled out its COVID-19 vaccination programs, MAC mosques and centers partnered with regional health units to offer pop-up vaccine clinics that would enable accessibility for members of the community and also consider the diversity-based accommodation needs.
While MAC supports the Prime Minister's commitment to tackle systemic Islamophobia in government agencies, it is now necessary for MAC to provide national leadership to address systemic Islamophobia which has pervaded within CRA practises for too long. InshaAllah, we pray that this Charter Challenge will result in reform and change for the whole community, as well as making Canada a better place for all of its people. This is an important step not just for the Muslim community, but for the nation as a whole, to fully and wholly eradicate systemic discrimination and racism in all its forms.
يٰۤـاَيُّهَا الَّذِيۡنَ اٰمَنُوۡا كُوۡنُوۡا قَوَّامِيۡنَ بِالۡقِسۡطِ شُهَدَآءَ لِلّٰهِ وَلَوۡ عَلٰٓى اَنۡفُسِكُمۡ
Believers! Be upholders of justice, and bearers of witness to truth for the sake of Allah, even though it may either be against yourselves…Qur'an, 4:135
MAC needs everybody's support, inshaAllah. Here are ways you can support:
Share this important news with your friends and family.
Reach out to your Member of Parliament to raise concern about the continued actions of the CRA against Muslim charities.
The Charter Challenge will be costly and so we request your support. Donate to MAC's Charter challenge fund.
Make dua for success and that we can continue to support and provide services to thousands of Canadian Muslims across the country.
Additional Information:
Please read our press release here.
Read the ICLMG report on CRA's prejudiced audits here.
Read the UofT report on CRA's biases and practices, unfairly targeting Muslim charities in Canada, Under layered suspicion, here.
Sincerely,
Sharaf Sharafeldin,
Executive Director
Muslim Association of Canada
French translation
Au nom d'Allah, le Tout Miséricordieux, le Très Miséricordieux..
Assalaamu'Alaikum wa-Rahmatuallah wa-Barakatuh
Chers frères et sœurs,
InshaAllah vous et vos familles êtes en bonne santé et Iman. Qu'Allah SWT accepte votre jeûne et vos prières en ce mois béni de Ramadan.
Comme vous le savez, au cours des dernières années, de nombreux organismes de bienfaisance musulmans ont été victimes d'islamophobie systémique de la part de l'ARC, y compris des révocations et des sanctions injustifiées. De nombreux autres organismes de bienfaisance musulmans restent sous audit.
L'année dernière, deux rapports indépendants détaillés ont été publiés par l'Institut d'études islamiques de l'Université de Toronto et l'International Civil Liberties Monitoring Group, qui ont conclu que la Division d'examen et d'analyse (RAD) de l'ARC avait des préjugés et des pratiques implicites, et que la RAD ciblait injustement les organismes musulmans de bienfaisance avec des audits préjudiciables.
La conduite de l'ARC a également été un domaine d'intérêt majeur lors du Sommet d'action national sur l'islamophobie de juillet 2021, où le premier ministre Trudeau a déclaré qu'il ne fait aucun doute qu'il y a du travail à faire au sein du gouvernement pour démanteler le racisme systémique et l'islamophobie ».
Depuis 2015, MAC fait l'objet d'une vérification par l'ARC. Dès le début, les pratiques de l'Audit ont été à la fois islamophobes et dictées par des préjugés systémiques. Néanmoins, MAC a et continue de coopérer pleinement avec le processus d'audit. Il est important de noter qu'aucune décision n'a été prise concernant MAC. Cependant, le rapport d'audit partial menace MAC de sanctions extrêmes qui sont totalement injustifiées par les conclusions du rapport d'audit. Ce processus d'audit est un exemple clair de préjugés et de discrimination.
Malheureusement, les pratiques d'audit de l'ARC ont continué à délégitimer le travail caritatif musulman canadien et à approuver plutôt une rhétorique d'extrême droite. L'ARC s'appuie sur des réclamations qui sont faux et fait des allégations discriminatoires. Si une telle approche avait été adoptée avec une autre organisation confessionnelle autre que l'islam, elle serait, sans aucun doute, considérée comme discriminatoire. L'audit de l'ARC a utilisé ces pratiques et hypothèses discriminatoires comme base de suspicion à l'égard de MAC et de ses activités.
L'ARC est d'avis que les activités de jeunesse, les célébrations de l'Aïd, les événements de remise des prix EMAAN, le soutien aux groupes communautaires, y compris les MSA, l'organisation d'activités sportives communautaires, parmi de nombreuses autres initiatives, ne sont pas caritatifs car ils n'ont pas leur place dans l'islam. L'ARC a imposé son autorité pour interpréter l'islam comme elle l'entend, et en utilisant une interprétation aussi erronée, l'ARC a alors arbitrairement évalué comment les musulmans devraient comprendre et pratiquer leur propre foi. L'ARC n'a aucune qualification pour exercer un tel pouvoir.
La Charte canadienne des droits et libertés protège les droits et libertés fondamentaux qui sont essentiels pour faire du Canada une société libre et démocratique. Une Contestation fondée sur la Charte permet aux individus de contester les actions du gouvernement qui sont censées violer les droits ou les libertés. Pour toutes les raisons susmentionnées, MAC a déposé une contestation fondée sur la Charte.
La requête de MAC au tribunal demande une ordonnance pour arrêter l'audit et confirmer que les droits de MAC ont effectivement été violés en vertu des articles 2(a) (liberté de religion), 2(b) (liberté d'expression), 2(d) (liberté d'association) et 15 (égalité) de la Charte canadienne des droits et libertés. Le contestation fondée sur la Charte explorera d'innombrables exemples et preuves dans lesquels l'ARC a pratiqué son audit auprès de MAC en mettant en œuvre des normes qui seraient et ne pourraient jamais être appliquées à toute autre communauté de foi.
Pendant des années, MAC a assuré le leadership national de la communauté musulmane. Pendant la crise des réfugiés syriens, MAC a réuni la communauté pour créer des programmes de parrainage et d'établissement à travers le pays. Lors des incendies de forêt de Fort McMurray en 2016, MAC a travaillé avec des groupes sur le terrain pour fournir un soutien immédiat à la communauté. Après le massacre de la mosquée de Québec, le MAC s'est connecté avec les communautés locales et nationales à travers le pays pour soutenir et guérir à la suite d'une telle tragédie. Alors que le Canada déployait ses programmes de vaccination contre la COVID-19, les mosquées et les centres du MAC se sont associés aux bureaux de santé régionaux pour offrir des cliniques de vaccination éphémères qui permettraient l'accessibilité aux membres de la communauté et tiendraient également compte des besoins d'hébergement fondés sur la diversité.
Bien que MAC appuie l'engagement du premier ministre à lutter contre l'islamophobie systémique dans les organismes gouvernementaux, il est maintenant nécessaire que MAC assure un leadership national pour lutter contre l'islamophobie systémique qui a imprégné les pratiques de l'ARC depuis trop longtemps. InchaAllah, nous prions pour que cette contestation fondée sur la Charte aboutisse à des réformes et à des changements pour toute la communauté, ainsi qu'à faire du Canada un meilleur endroit pour tous ses habitants. Il s'agit d'une étape importante non seulement pour la communauté musulmane, mais pour la nation dans son ensemble, pour éradiquer pleinement et totalement la discrimination systémique et le racisme sous toutes ses formes.
يٰۤـاَيُّهَا الَّذِيۡنَ اٰمَنُوۡا كُوۡنُوۡا قَوَّامِيۡنَ بِالۡقِسۡطِ شُهَدَآءَ لِلّٰهِ وَلَوۡ عَلٰٓى اَنۡفُسِكُمۡ
ô les croyants! Observez strictement la justice et soyez des témoins (véridiques) comme Allah l'ordonne, fût-ce contre vous mêmes…Qur'an, 4:135
MAC a besoin du soutien de tous, inchaAllah. Voici comment vous pouvez soutenir :
Partagez cette importante nouvelle avec vos amis et votre famille.
Communiquez avec votre député pour faire part de vos préoccupations concernant les actions continues de l'ARC contre les organismes de bienfaisance musulmans.
La contestation fondée sur la charte sera coûteuse et nous sollicitons donc votre soutien. Faites un don pour cette contestation.
Faites duaa pour le succès et pour que nous puissions continuer à soutenir et à fournir des services à des milliers de musulmans canadiens à travers le pays.
Informations Complémentaires:
Please read our press release ici.
Lire le rapport de la CSILC sur les audits préjudiciables de l'ARC ici.
Lisez le rapport de l'UofT sur les préjugés et les pratiques de l'ARC, ciblant injustement les organismes de bienfaisance musulmans au Canada, sous suspicion à plusieurs niveaux, ici.
Cordialement,
Sharaf Sharafeldin,
Directeur Exécutif
Muslim Association of Canada