B.C. Muslims celebrate first in-person Eid in two years with large get-togethers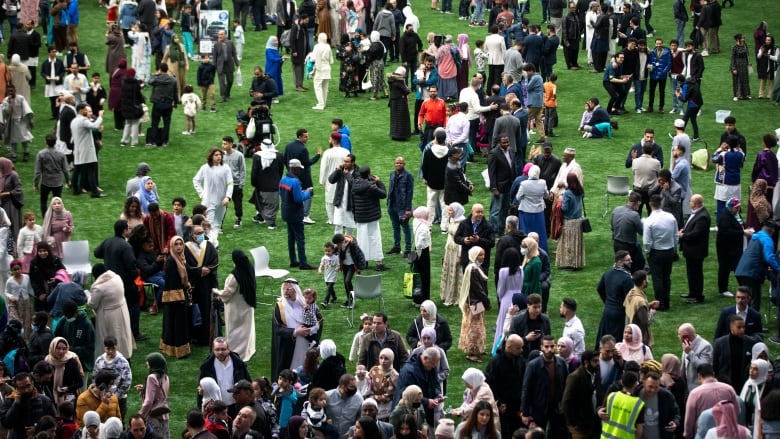 May 2, 2022 | Vancouver – Muslims around B.C. celebrated with large in-person gatherings on the occasion of Eid al-Fitr on Monday, the first time they were to come together in two years.
Eid al-Fitr marks the end of the month of Ramadan, during which observant Muslims fast from sunrise to sunset every day. The day is usually marked with prayers, sharing of food and communal gatherings.
Monday saw a large celebration at B.C. Place stadium in Vancouver, with more than 7,000 people in attendance according to the organizers, the Vancouver chapter of the Muslim Association of Canada (MAC).
"Really what goes through my mind is really appreciating those moments," said volunteer Nour Enayeh. " We have been deprived of them for two years. Right now, it means even more than [it] used to before."
In-person gatherings have been allowed in B.C. without public health restrictions for over a month, but gathering limits were in place on and off ever since the start of the COVID-19 pandemic.
For the nearly 100,000 Muslims that live in B.C., an in-person Eid was very meaningful, according to Enayeh.
To read the full article, click here.
– CBC News