Edmonton church welcomes second faith to celebrate Good Friday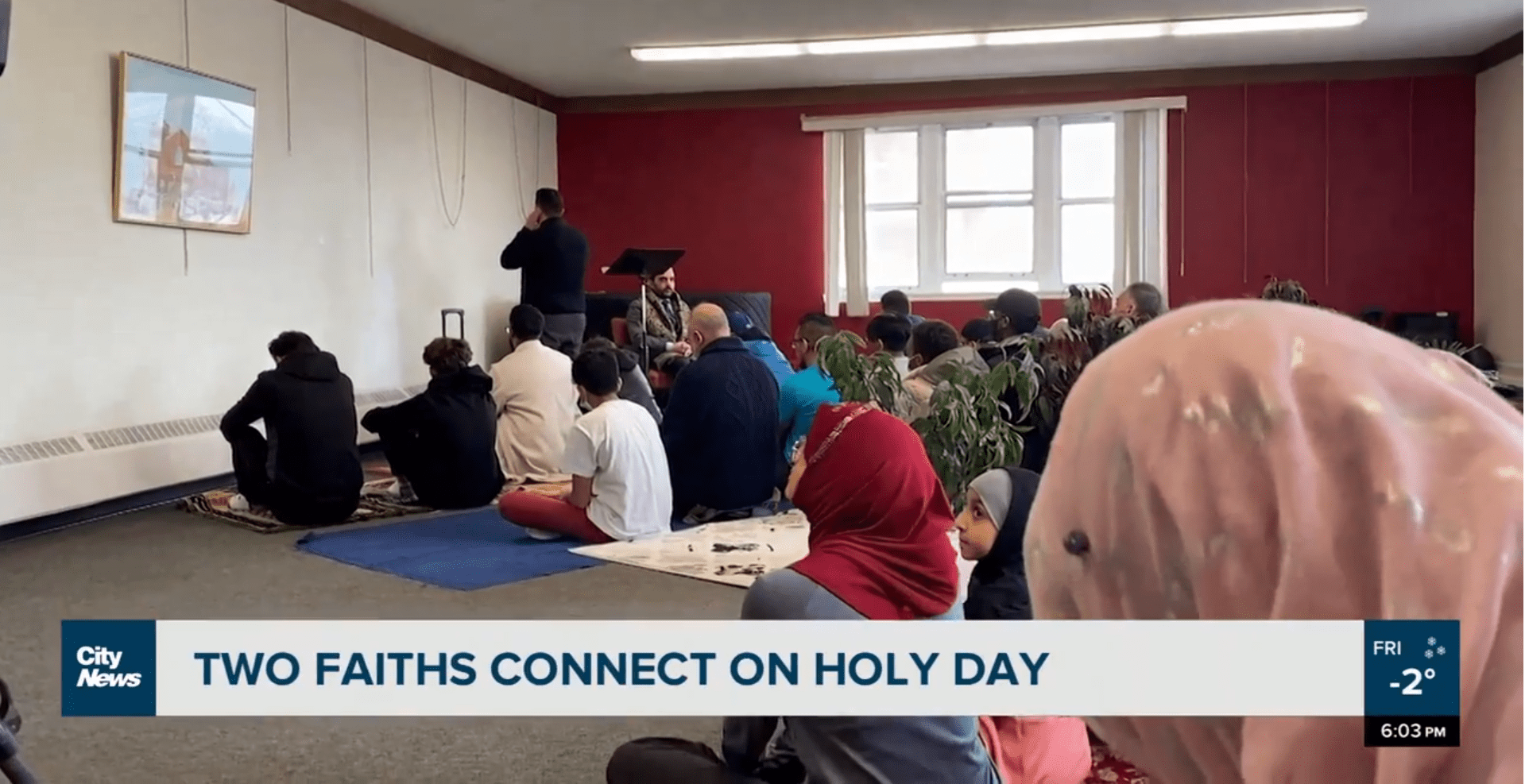 April 16, 2022 | Edmonton – Two faiths meet in one of Edmonton's most historic churches – as a way to unite Edmonton's inter-faith community on Good Friday.
"At the end of the day it comes down to humanity, that's what our faith teaches us, that we're all brothers and sisters. It's so important to recognize the humanity in each and every one of us, that's all we care about," explained Humaraih Irfan.
Irfan and her young children attended the Friday prayer service at MacDougall United Church in downtown Edmonton. The Muslim mother says her children were excited to see what happen in a church.
"My kids were really excited to hear the singing, they were like 'can we go watch that?'," she explained.
Irfan is not alone in this shared experience. Good Friday marks the start of Easter weekend and April is the month of Ramadan. The Muslim Association of Canada told media Friday that the church approached them in February with talks on how to share the space, adding it's a way to celebrate two faiths that have been here since Alberta began.
"Recognizing that we've been on the prairies for over 150 years, to share space with a church that was built in 1911, almost just as long, shows the pluralism and the ability to connect over faith," said Yasin Cetin, Muslim Association of Canada.
To read the full article, click here.
– By Darcy Ropchan for City News