Proposal Submission to the National Action Summit on Islamophobia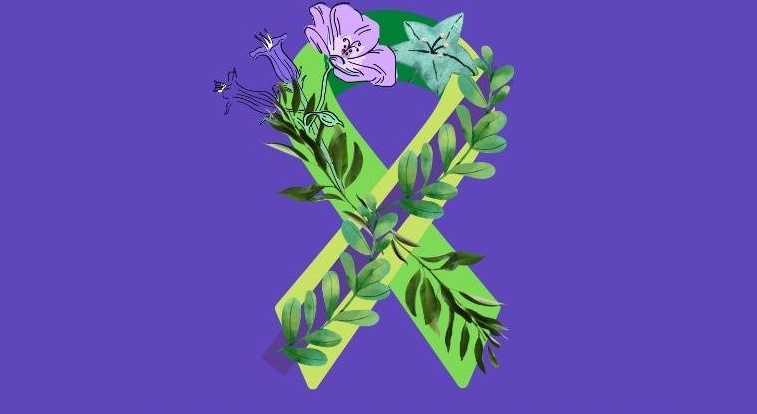 July 20, 2021
The Honourable Bardish Chagger
Minister of Diversity and Inclusion and Youth
House of Commons

Re: Proposal submission to the National Action Summit on Islamophobia
I am writing to you on behalf of the Muslim Association of Canada (MAC) regarding the upcoming National Action Summit on Islamophobia.
I would like to thank you for your leadership and that of the Honourable Prime Minister Justin Trudeau in responding to the rising Islamophobia in our country by holding this national summit.
The federal government, has time and time again condemned Islamophobia, passed motion M103, held meetings with the Muslim community, and promised action. However, very little concrete action to counter the toxic narrative about Muslims has been taken.
MAC and the Muslim community welcome the national summit and are optimistic that it will serve as a platform for change and real action against Islamophobia.
However, real action by the federal government to dismantle Islamophobia, cannot be delayed any longer. The government must invest resources to tackle both violent hate across the country and systemic institutional Islamophobia that we are witnessing in the CRA, the CBSA, the RCMP and CSIS, among other government agencies.
The community is calling on the Honourable Prime Minister to announce key actions that will be taken immediately following the national summit.
Attached is MAC's proposal submission for the national summit. We have identified the top three priorities that we believe must be addressed and announced at the summit.
Establish a federal office to implement an anti-Islamophobia strategy
Immediate moratorium on CRA RAD audits of Muslim charities pending a review of the division
A commitment to reform and oversight of the CBSA and eliminate the profiling of Muslims
I look forward to further discussion and MAC is prepared to support your office in any way.
Sincerely,
Mr. Sharaf Sharafeldin
Submission to the National Action Summit on Islamophobia
Introduction
The Muslim Association of Canada (MAC) is the largest Muslim grassroots organization in Canada. Presently, MAC has established chapters in 13 major cities across the country alongside 20 mosques, community centers and 30 full-time and part-time schools. Annually, MAC serves over 150,000 Canadians through its various programs, events, centers and services.
Through its presence across Canada for twenty-four years, MAC has had four main areas of impact:
developing a Muslim Canadian identity;
upholding a balanced and mainstream message of Islam;
delivering programs and services to thousands of Canadians across the country;
and creating spaces for Muslims in Canada to find belonging.
Throughout the years, MAC has engaged in critical dialogue at local and national levels and has served in consultation with the government on issues that pertain to policy and legislation.
MAC acknowledges the struggle of the Indigenous people. Even though as Muslims our community is targeted and under difficult times, we have not forgotten about the struggle of the Indigenous people. MAC has been committed to act on the recommendations of the Truth and Reconciliation Commission.
The National Action Summit on Islamophobia
Since the horrific terrorist attack in London, Ontario, that took four lives of the Afzaal family and since the June 11, 2021 unanimous motion in the House of Commons to hold an Emergency National Action Summit on Islamophobia, MAC has been listening to the community, consulting with partners, and supporting the recommendations presented by NCCM and other groups.
MAC supports the consultative efforts that have informed proposals submitted by leading civil liberties organizations including the National Council of Canadian Muslims (NCCM), the International Civil Liberties Monitoring Group (ICLMG), the Canadian Muslim Forum (CMF), and Hikma Public Affairs Council. MAC also acknowledges the proposals and input of activists and community organizations across Canada.
Top Immediate Priorities For the National Summit
With violent Islamophobia and systemic institutional Islamophobia rising in Canada since 9/11, there is substantial work needed to be done by the government of Canada. MAC believes that the outcomes of the National Summit must focus on institutionalizing the fight against Islamophobia and eliminating institutional and systemic Islamophobia.
The Canadian Muslim community is looking to the government of Canada to announce immediate actions at the National Summit, and to commit to other medium and long term actions.
The 9 recommendations proposed by MAC are supported by specific recommendations developed by NCCM, ICLMG, and CMF. However, MAC calls on the government to prioritize three key immediate priorities to be announced at the National Summit. These are:
Establish a federal office to implement an anti-Islamophobia strategy
Immediate moratorium on CRA RAD audits of Muslim charities pending a review of the division
A commitment to reform and oversight of the CBSA and eliminate the profiling of Muslims
Institutionalize the fight against Islamophobia
Establish a federal office, with adequate mandate and resources, to develop and implement a comprehensive anti-Islamophobia strategy.
Comprehensive review of the CHRA to ensure that it is adequate to present day realities.
Ensure that laws are adequate to the changed environment, including social media, online hate, and the rising threat of white supremacist groups.
Ensure that legislation introduced to fight racism and Islamophobia adequately addresses the concerns identified by civil rights groups rather than entrench the regime of rights-violating anti-terrorism laws.
Eliminate institutional and systemic Islamophobia
Immediate moratorium on targeted audits of Muslim charities by the CRA's Review and Analysis Division (RAD) pending a comprehensive review of RAD leading to reform or dissolution of the division.
Reform of oversight of CBSA, including a meaningful mechanism for investigation and resolution of complaints of targeting and profiling of Muslims.
Review of all counter-terrorism policies and practices, including the National Risk Assessment, mandatory "Countering Violent Extremism" activities, and all training materials from an anti-racism and anti-Islamophobia lens. This review should be conducted with the engagement of Muslim experts and organizations.
Review of current public safety priorities and funding and reallocating resources from Islamic terrorism mandates to emerging threats including right wing and white supremacy groups, to reflect the changed security environment.
Oppose Islamophobic legislation, including Quebec Bill 21 as well as any legislation or public policy that targets protected rights, including the rights of pro-Palestinian activists to speak out without criminalization of their advocacy.