LONDON FREE PRESS OP-ED: Khan: Muslim community has stepped up to help out amid virus crisis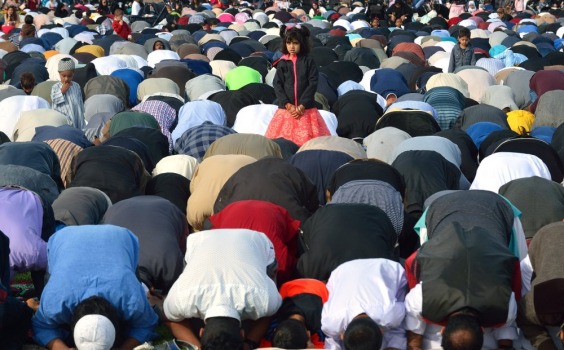 Khan: Muslim community has stepped up to help out amid virus crisis
In March, when COVID-19 pandemic and lockdown began, more than a million Canadians lost their jobs. Then in April, another two million Canadians were unemployed. The unemployment rate spiked from 5.6 per cent in February, before the crisis, to 13 per cent in May.In London, businesses are shut down and residents have been hit hard by the economic decline and a jobless rate of 8.9 per cent.

Accompanying this surge in job loss has been an unprecedented rise in demand for meals and food packages for those most affected by the illness and its associated economic impacts. In response, the Canadian-Muslim community has stepped up.

As Ramadan has coincided with the virus crisis, it has given Muslims across Canada a rare opportunity to practically implement the spiritual and social message of the holy month. The month of individual sacrifice, charity, and uniting in purpose has strengthened the national sacrifice, care for the hungry and unemployed, and unity in combating COVID that this crisis demands.
From Vancouver to Montreal, the Muslim Association of Canada (MAC) has prioritized tackling hunger and has tapped into its resources, manpower, and donations to be there for the most vulnerable members of our society. MAC has repurposed its mosques to set up its FoodShare programs across the nation, aimed at providing non-perishable food hampers and regular hot meals to those most in need, with a keen focus on families of the recently unemployed, seniors, new immigrants and refugees.In nine major Canadian cities, MAC FoodShare has already fed more than 5,000 families, at an average cost of $35 a package. Community members and worshippers across MAC Mosques have donated more than $125,000 since the pandemic began. Dozens of community partners, local businesses and restaurants have joined with MAC to provide necessary services and meals. MAC alliances have allowed local chapters to integrate their services with local interfaith, cross-community and parallel food-donation programs.
In London, MAC has partnered with the Salvation Army and already provided more than 360 hot meals to those most in need. MAC London was able to quickly launch this effort when the pandemic began by tapping into its existing network of donors and volunteers. So far, more than $8,000 has been donated for the COVID MAC FoodShare program.MAC has extended its program to a partnership with Anova, a local women's community house, by providing $1,500 for additional support to vulnerable groups in the community.

MAC also has collaborated with local businesses and restaurants, including Tahini's, Vals BBQ, Damascus House, and Pita Pita, to ensure maximum use of donations.
Original article found here.