NATIONAL OBSERVER OP-ED: Activism gives Muslim youth a way to connect amid pandemic social isolating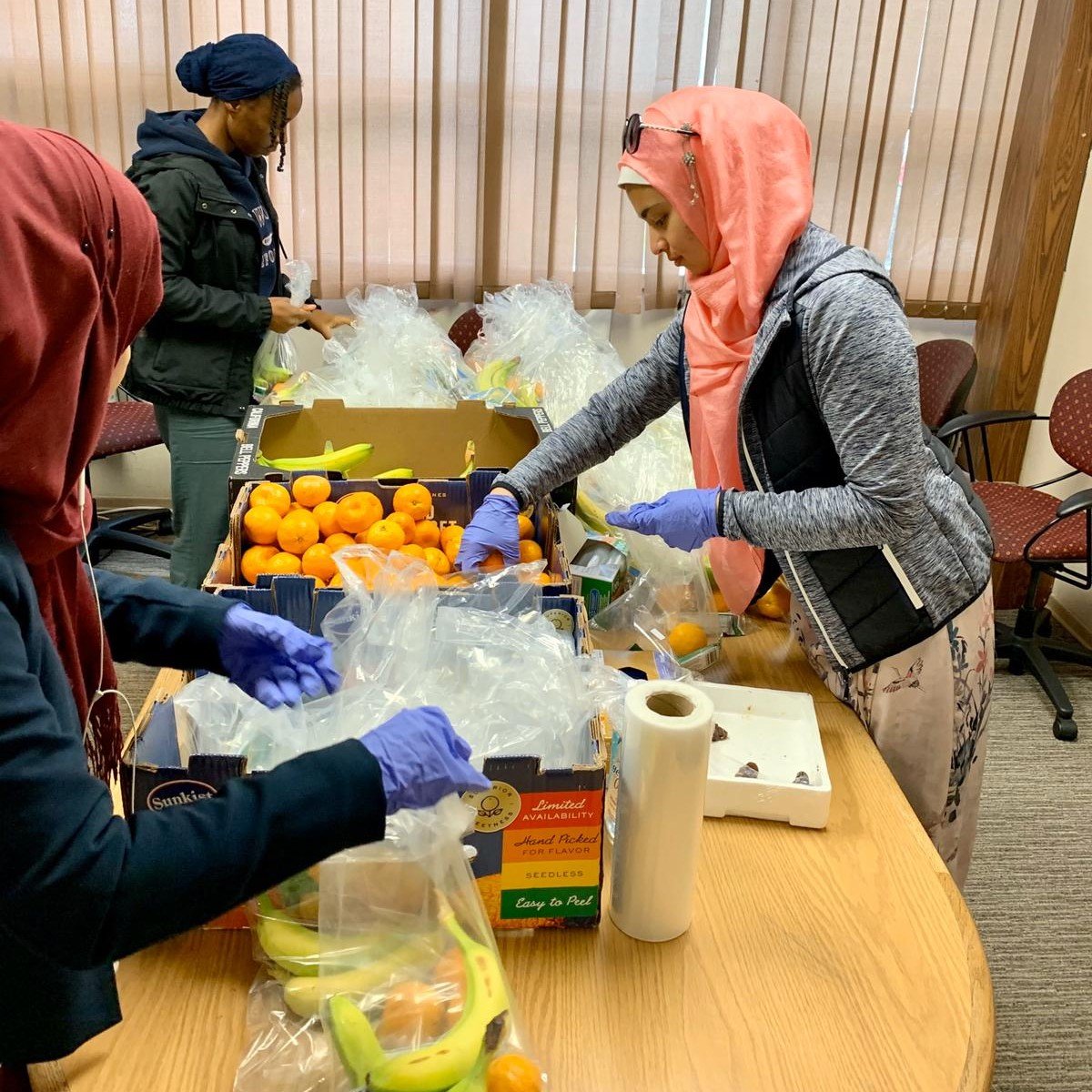 In my work as the national youth director for the Muslim Association of Canada (MAC), I have come to know that youth are uniquely and significantly affected by the crisis, in terms of their mental wellness, in a myriad of ways.
Youth are at a particular stage of development where socialization is of pressing importance. Being out of school and disconnected from friends, sports, community centres and mentorship opportunities has meant that many youth are falling behind in their school work and are lacking important support that they may need.
Youth who did not previously struggle with mental health issues are now exhibiting a number of symptoms which indicate how intensely stressful and challenging this unprecedented period truly is.
These issues are a problem for all youth, but disproportionately affect Muslim youth who, in addition to all the above stressors, also carry the burden of losing the limited spaces of belonging they had overall. With mosques and Islamic community centres closed, many who have developed a strong sense of their Canadian-Muslim identities in these spaces are now wondering just where they can fit in at all.
These young people need to have ways of developing resilience and a sense of belonging in times of isolation. Researchers point to how belonging (or collective meaning-making) is essential for vulnerable youth, especially in marginalized communities.
Youth have always been an intrinsic part of the nationwide MAC community, with programs servicing thousands of youth in all major cities from Montreal to Vancouver.
The question with COVID-19 was: How do we keep youth engaged, and especially, as a way to mitigate the mental health impacts of the pandemic?
At first, MAC responded with online virtual programs for learning, spirituality, dialogue and other youth-driven activities such as workout sessions and video game competitions. However, it soon became clear that youth also needed somewhere to take ownership and actively contribute in order to feel like they belong, even from a distance.
With the economic impact of the pandemic devastating families, MAC opted to prioritize the hunger crisis and maximize the benefit by putting MAC Youth in charge of our nationwide MAC Give Foodshare program.
The results have been stunning.
"Youth who did not previously struggle with mental health issues are now exhibiting a number of symptoms which indicate how intensely stressful and challenging this unprecedented period truly is."
Youth as young as 14 years old have spent their free time during the pandemic using their creativity to contribute everything from graphic design work and social media posts to tapping into existing donor bases to spread the word on the program and fund it. As a result, more than 5,000 families in nine cities across Canada have been provided hot meals or grocery staple packages on a rotating weekly basis since the beginning of the pandemic.
Building on the success of the existing MAC networks, youth have fundraised a staggering quarter of a million dollars and connected with shelters and other relevant organizations to build more than 30 partnerships to ensure that the people who need it most are those we get fed, no questions asked. It was also a youth initiative to further use the program to support local small businesses who might be struggling.
This kind of engagement is astounding, especially considering the pandemic and the unusual situation of having to celebrate the month of Ramadan — normally a highly spiritual and community-driven month — at home.
In fact, these converging factors, according to statistics compiled from Naseeha Muslim Youth Helpline, have led to a significant increase in youth reaching out for mental health support.
Activism not only gives youth a much-needed sense of belonging, it also keeps them active and in touch with mentors and friends who can help nourish their mental well-being.
At a time when many youth are understandably struggling with the additional challenges brought on by COVID-19, MAC Youth are thriving by giving back on the principles that are foundational to our faith: compassion, humanity and service.
In the meantime, they too are nourished by the program through a shared sense of purpose — something which every youth organization can and should promote.