Calgary Club for Muslim Girls Fosters Sense of Belonging CBC Article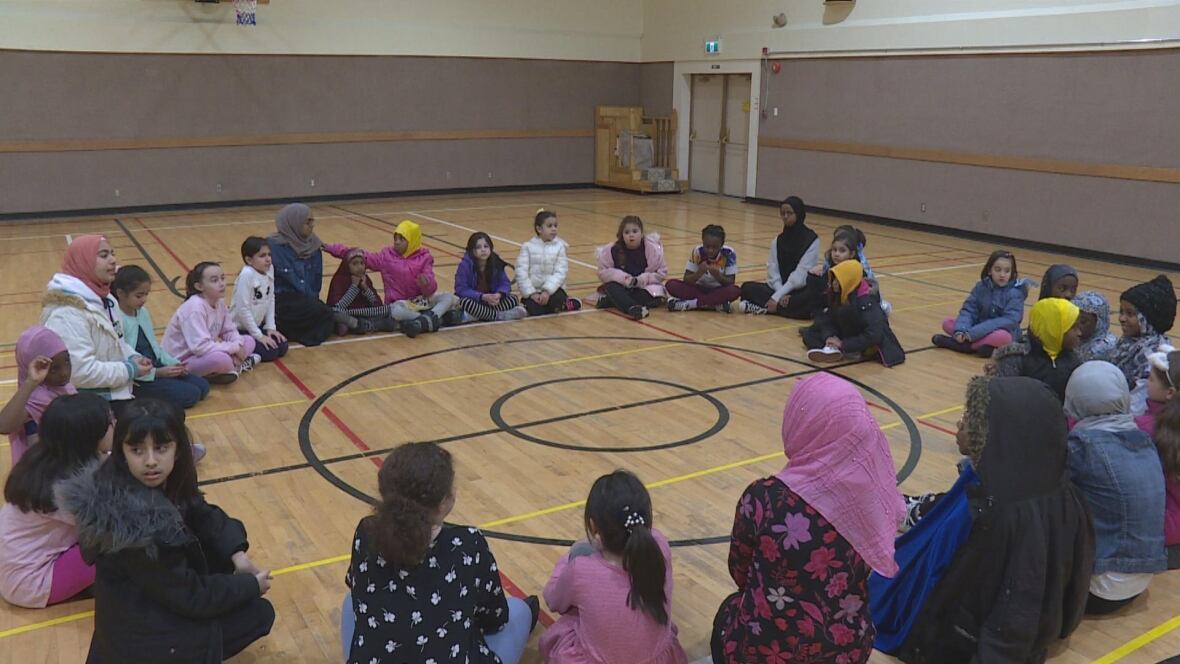 'It's nice knowing that people go through it with you and you're not alone doing it'
A Calgary Muslim centre is providing a safe space for young Muslim girls to connect with older role models.
The Sisters Youth Club for girls aged seven to 12 meets every other Friday. It always begins with an inspirational talk, usually touching on personal growth and Islamic teachings.
Fatimah Braimoh, 11, says the club has helped her gain a sense of belonging.
"This place and all the mentors make me feel like part of everything — part of Canada, part of a community itself," she said.
The program is hosted by the Muslim Association of Canada at Al-Salam Centre.
It's among a handful of support groups at the centre. Others are for older youth and boys.
Volunteer leader Touka Ali, 17, says the girls do all sorts of activities and explore topics, such as leadership, sisterhood, relations with parents, and Islam.
"I definitely want them to take away just being able to be a good leader, and just a good person overall," she said.
"They are the leaders of tomorrow, as cliche as that sounds."
Nagaht Mahamad, 12, says for her, the club acts as a support system.
"I think it's nice to know that you can turn to someone, even though there are a lot of harsh things that go out in the world against us. It's nice knowing that people go through it with you and you're not alone doing it," she said.
"It's just nice to know that I can learn at the same time as well as making new friends."
With files from Hala Ghonaim
Original article found here.