Yasir Al-Saffar | Humans of COVID-19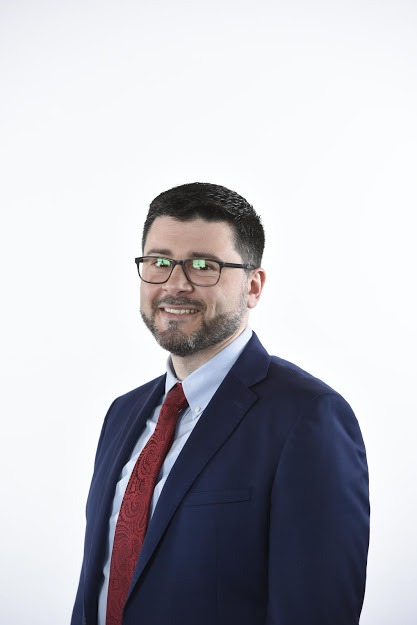 On April 7, 2020, in response to Trudeau's announcement that Canada will be producing 30,000 ventilators in response to the COVID-19 pandemic, Baylis Medical, a Canadian based medical device company specializing in cardiology and spine, announced that it would be partnering with Ventilators for Canadians to manufacture ventilators for hospitals across Canada in response to the COVID-19 Pandemic.
The novel coronavirus causes a respiratory infection that can make it difficult for people who have COVID-19 — the disease caused by the virus — to breathe.  Ventilators deliver oxygen to the lungs, which is an important part of treating severe coronavirus cases.  
Yasir Al-Saffar, a Staff Research Development Engineer at Baylis Medical, is part of the team that is quickly working in the research and development of these ventilators. Yasir has a degree in both the medical and engineering disciplines which allows him to use engineering concepts and tools in the medical field.  
"Some of the challenges that we face are time constraints as we need to get it out very fast and there is a big learning curve," says Yasir.  Yasir's project is very important in helping ease the tension that Canadian health officials are facing given that the country currently has 5,000 ventilators.
Yasir also mentions that on an organizational level, the company needs to rearrange or reinvent their resources, logistics and manufacturing capabilities in order to manufacture these much needed ventilators.
When asked for advice, Yasir replied, "Protect yourself, this is at the heart of managing this pandemic.  Wash your hands and keep a safe distance from everyone. The vulnerable person, the old, it is better for them to be safe than sorry.  This is not the time to be courageous but to be safe."
On a positive note, Yasir mentioned that when you look at the statistics in Canada, we are doing much better than our neighbours.  Hopefully, timely responses like this ventilator project will help keep Canada on a safe track to recovery during this pandemic. Trudeau also announced that any ventilators that do not need to be used in Canada will be shipped to other countries in the world who are in need of medical supplies.
Yasir Al-Saffar is a Staff Research Development Engineer at Baylis Medical.  He obtained his Master of Engineering from the University Malaya and a Bachelor of Medicine from Hadhramout University of Science and Technology.  Yasir went on to become a Postgraduate Researcher at the University of Calgary prior to joining the Baylis Medical Company in their Research and Development department.