Family Quran Recitation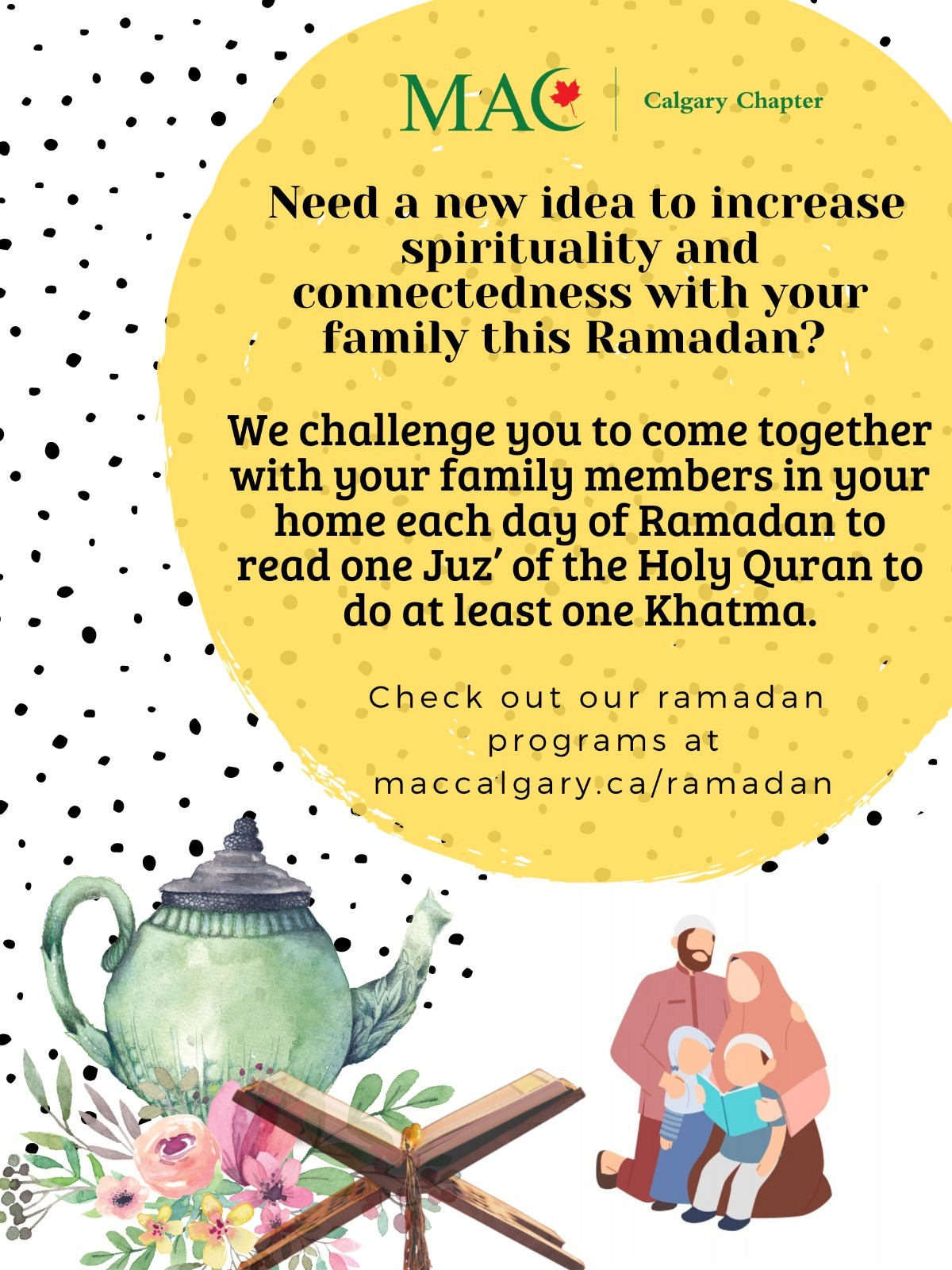 Need a new idea to increase spirituality and connectedness with your family this Ramadan? We challenge you to come together with your family members in your home each day of Ramadan to read one Juz' of the Holy Quran to do at least one "Khatma".
Check out our other Ramadan programs here.