Artwork by Ola Sherif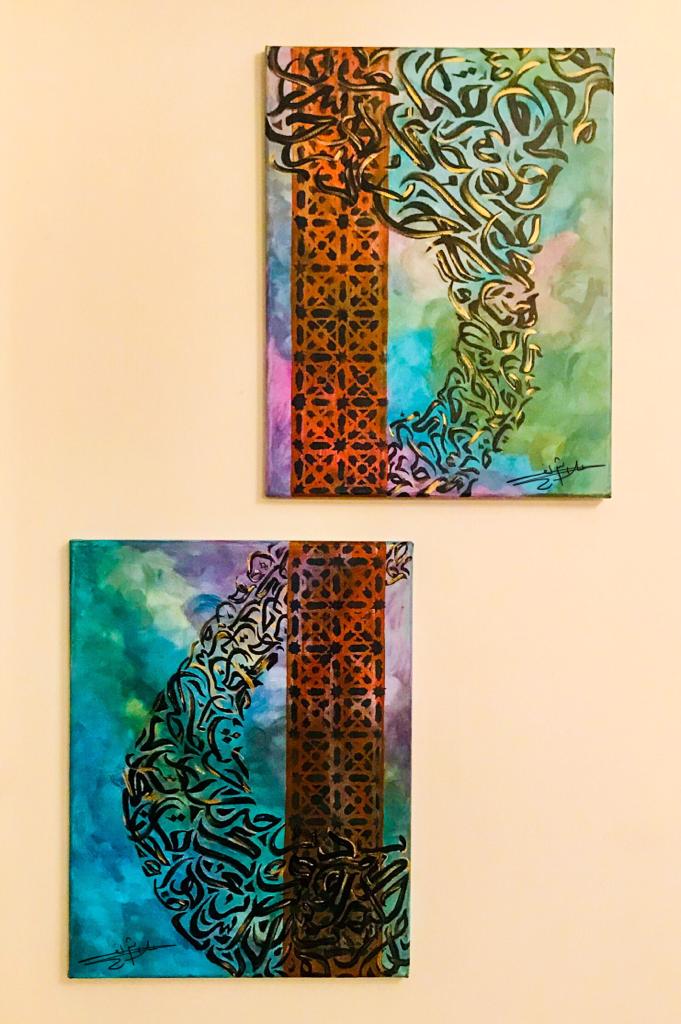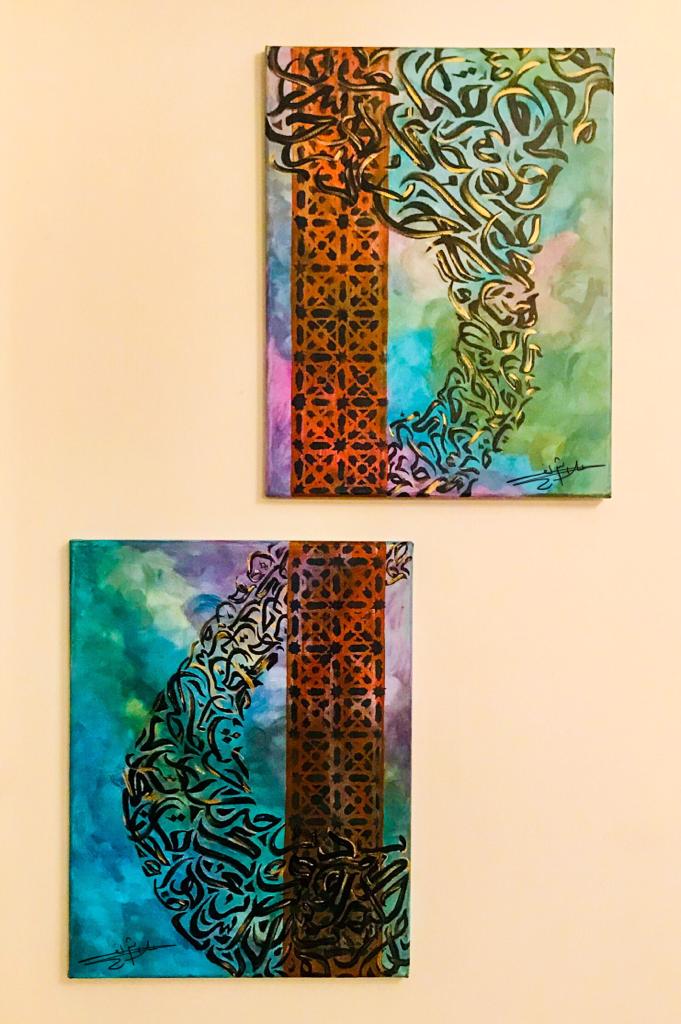 When Faith, language and Art meet!
This beautiful art piece is made by Ola Sherif.
Ola lives in Edmonton. She is a Fine Artist who carries a bachelor of Fine Arts and certificates in Art Therapy, Islamic Studies and Teaching Arabic as a Second Language.
One of her dreams is to cultivate the sense of beauty and creativity. Art is her way to make this world a better place to live in as well as a way for wellbeing. She offers classes and workshops in arts through her company ArtcA. Her love for Arabic and Islamic Art introduced her innate talent to Arabic Calligraphy which lead her to discover a new form of Art that combines calligraphy, typography, graffiti which is called Callegrafeti. This unique art is a use of letters to make shapes and movements that have no rules and don't necessarily focus on the meaning of the words.
By Ola Sherif (Edmonton, AB)