Message of the Executive Director – July 2020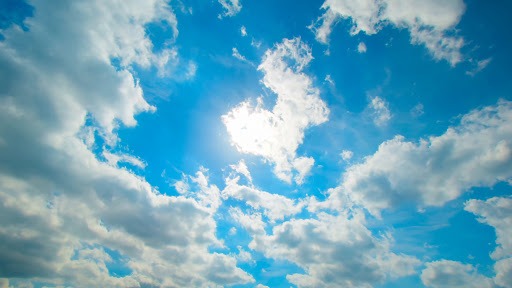 Message of the Executive Director – July 2020
Ass
alam Alaikum Wa Rahmatullah,
InshaAllah you are well and your families and communities are safe and well.
The past month has been focussed on bringing back normalcy through the closures of the pandemic.
This past month, across the country, we have been focussing on reopening our centers and mosques in accordance to provincial guidelines.  MAC has been working hard to develop and implement protocols for opening our mosques and centers that are in strict adherence to safety and hygiene practises that will help us to continue to provide our essential services to our communities while maintaining the community's safety and good health as a priority.  From East to West, several of our provinces have been working closely with political and community leaders to share best practises on opening and keeping our centers open for our communities.
With the closing of the school year, our schools across the country must be commended for striving to provide a quality of education that stayed committed to our students and communities despite the drawbacks of the closures of the pandemic.  Not only did our staff continue to provide academic curriculum to our students, they managed to deliver socially distanced, unique graduation celebrations to our 2020 graduates.  
Our national Community FoodShare program continues to serve families and individuals across Canada with groceries and meals through 9 major cities in the nation.  This program, which was conceived and developed by our youth, has gained strong momentum and volunteers continue to work with community organizations and businesses to serve vulnerable members of our community each week.
The past weeks have also been witness to several difficult situations in our communities.  As the devastating situations of Black Lives Matters surfaces, and as we face the realities of the loss of Mr. Ejaz Chaudhry, let us not stay passive to the call for social justice.  As we collectively work towards building normalcy and overcoming the impacts of the crisis closures, let us also reflect on all the ways we can work collectively to strive towards developing our communities in ways that thrive and inspire towards collective good together.  Let us recommit to building communities that encourage, support, and live together with greater coherence, inshaAllah.  MAC has committed to review and reintroduce educational programming through our channels focussed on fighting racism, discrimination and injustices through the core principles of Islam and for the sake of worshiping Allah(swt)
The closure of the mosques was a reminder for all of us on how much it means to gather together in the remembrance of Allah(swt).  It was a reminder for how much we rely on one another to build a sense of collective strength.  It was a reminder for us to be grateful and use our collective strength as a community to enact goodness.  As Allah(swt) reminds us in the Surah where He(swt) swears by time – Surah Asr, let us take lessons from the time where mosques were closed to now recommit to bringing goodness to society through the blessing of communal worship.
I want to close by inviting you to stay tuned as Eid ul Adha is just around the corner.  While Canada is actively working to safely open spaces through the summer, we will continue to work within the safest guidelines to deliver for our Eid ul Adha programs and udhiya(qurbani) options for the communities we serve.  Further details on these initiatives will become available in the coming weeks, inshaAllah.
With regards,
Sharaf Sharafeldin