Samar Saeed | Humans of COVID-19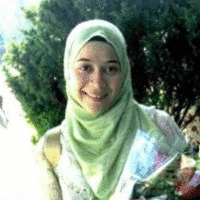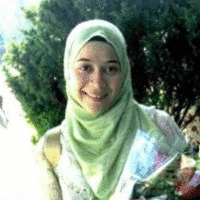 On March 11, 2020, the World Health Organization (WHO) assessed COVID-19 as a pandemic. As per the Government of Canada's website, as of April 21, 2020, there were 38,422 confirmed cases. While the Canadian Government has implemented measures such as all non-essential businesses to be closed and to operate remotely, health care workers and other 'essential' workers continue to face the risk of infection on a daily basis.
Samar Saeed, a nurse employed at the William Osler Hospital, is one such health care worker. This is a look into the life of how the lives of essential workers are impacted during the COVID-19 pandemic. Recently, one of Samar's colleagues tested positive for COVID-19 and as a result, Samar was required to self isolate for 14 days. Her husband and three young children moved in with her mother-in-law, while Samar was left alone at home. She could only communicate with her family through phone or video chatting but it was not the same. As per Samar, "I could hear what was happening, but I had no control. It was a very grounding experience. It made me wonder if this was what death would be like."
CBC News reported in a recent article that data shows that more than 600 Ontario health-care workers have tested positive. This has caused anxiety everywhere, but for Samar, this is especially true at work. "We have to take extra precautions. We have to wear masks all the time. We are drinking and eating less because we are wearing masks all the time."
Before the COVID-19 pandemic, Samar would go to work in one set of clothes and come back in the same set of clothes; not anymore. Now, she goes to work in one set, changes at work and when off duty, changes again, carefully bagging her work clothes and putting them in the laundry as soon as she gets home for infectious control. She wants to take the utmost care to protect her loved ones and prevent any possibility of contamination.
However, it is not only her family that Samar is worried about. She is equally concerned for her patients, who are already frail and compromised as she works with patients requiring dialysis. At work, she is involved in emergency planning, where they are working on cohorting COVID-19 positive patients and focusing on proper PPE and proper disposal. There are 3 shifts of patients requiring dialysis. All COVID-19 positive patients have been scheduled for the third shift at the end of the day. This allows for the area to be 'germinally clean' which means the premises are cleaned thoroughly, not once, but twice, so that maximum protection is offered for the next shift.
In a further effort to help protect their vulnerable patients, the staff has offered patients taxi chits to avoid them using Transhelp – a door-to-door service provided by the Region of Peel that is specialized public transit for eligible residents in Brampton, Caledon and Mississauga – where it is more difficult to practice social distancing.
On a personal level, Samar has also now moved in with her mother-in-law after completing her self-isolation along with her husband and children as she requires the additional support. Her husband is currently working from home and her children are learning virtually and due to their youth, require assistance. Samar is not at home to provide that assistance to them and she relies on her mother-in-law to look after her children while she helps her patients receive life-saving treatments.