Dr. Suleiman Furmli & Yusuf Faqiri | Humans of COVID-19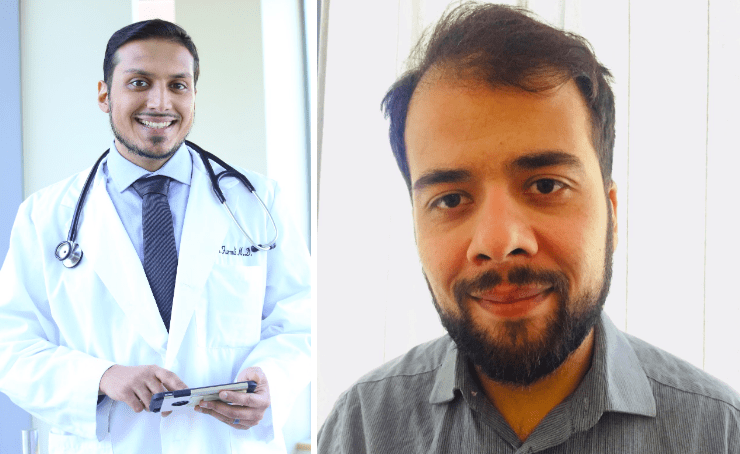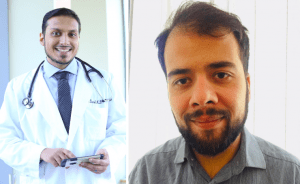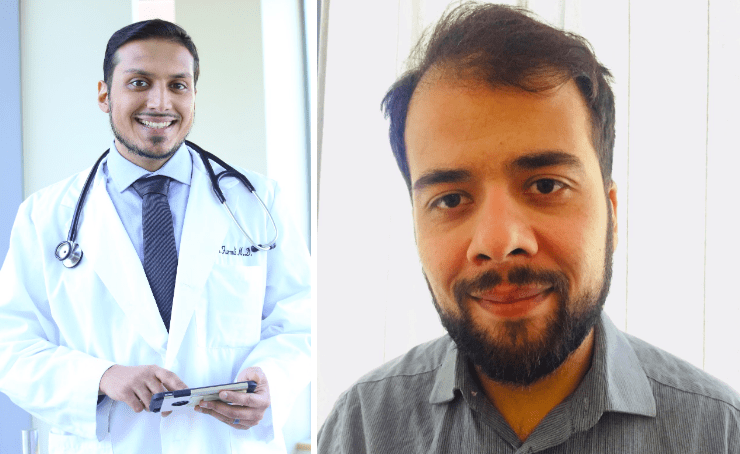 With the number of positive cases of COVID-19 topping 45,000 in Canada alone (as per the Government of Canada website), the government, public health and the public in general are desperately seeking some way to curtail the rampage of this disease.  While many are focusing on developing a potential vaccine, there is another group that is working on a different approach on trying to stop the spread of this deadly disease.
Dr. Suleiman Furmli, a family medicine practitioner in the GTA, has been working on developing an app to digitally trace COVID-19 transmissions.  The app – Contact Tracer – now has the ability to digitally trace COVID-19 transmissions in real time.  With the new Contact Tracer app, this made-in-Canada platform will automate the current time-consuming tracing process, identify those at high-risk of being infected with the coronavirus and in turn accelerate testing and self-isolation. This app – which the government of Alberta, Google and Apple are also developing a similar version of – will significantly decrease the spread of COVID-19 and allow a more rapid return to normal life in this country.
"Right now, if someone tests positive for COVID-19, healthcare staff must manually trace the patient's steps back by two weeks in the hopes of determining who transmitted to them and who they have been exposed to the virus," said Dr. Suleiman Furmli. "It's an inefficient process that is allowing COVID19 to stay 10 steps ahead of us. If we're to have a fighting chance, we must leverage existing technology and do it quickly."
Contact Tracer uses a state-of-the-art approach that respects privacy while using real-time location tracking via your smartphone. It works as follows:
Users are able to download the app and turn on Bluetooth and Location Tracking

When two app users are in close proximity, anonymized IDs are swapped via Bluetooth

and stored on the device
If a user tests positive for COVID-19, the app provides an instant record of all recent

contacts and exposures within the population for up to the past 14 days.
Public Health Units can then activate a notification to be sent to those contacts, in real

time informing them to self-isolate and arrange for testing.
The closing of his clinic to prevent the spread of the infection created some challenges for Dr. Furmli. Currently,  Dr. Furmli consults with patients out of his home through telecommunication, which is not always ideal as there are distractions from others on both sides (patient and doctor), technology can fail and there is no hands-on examination.  Additionally, Dr. Furmli is worried for his staff and ensuring that his patients are receiving proper care.  
This led to Dr. Furmli, who is a long time advocate of mentorship and coaching, to really think about the app and how it could help against the fight of COVID-19.  He began to develop the app with a group of colleagues which was then shared with other medical professionals, medical students and other colleagues.
At this point, Dr. Furmli contacted long-time friend and activist, Yusuf Faqiri.  Yusuf, the founder of the Justice For Soli Movement, has led a campaign for  3 years fighting for better rights for individuals with mental illness.  As such, his background has enabled him to assist in bringing attention to the Contact Tracer app.
Yusuf, social by nature, feels that the lockdown and self isolation that has resulted from the COVID-19 pandemic is quite an adjustment.  This made him think about how much more challenging the situation would be for someone suffering from mental health issues; how much more difficult would it be for them?  
Yusuf has absolute faith in the Contact Tracer app and believes it will help in the fight against the spread of COVID-19.  He is actively promoting the app and rendering whatever assistance he is able to Dr. Furmli and team.  "Dr. Furmli is an inspiration for the community.  He is selfless; all this work is completely voluntary and there is no profit.  He is doing it as a service to humanity and Allah (swt).  I am honored to be working with him."
When asked about the next steps for the app, Dr. Furmli said, "The app is only about 10% of the work.  We need both the government and public to use it.  We are working on advocacy, lobbying and media outreach."
For more information:
The app will be available on iOS and Android. Public health units interested in registering to use the Contact Tracer app can learn more at https://careclinic.io/contact-tracing/
Our Video Trailer Showing How the Contact Tracing App Works: https://careclinic.io/contact-tracing/