Des adolescents canadiens se rendent à Toronto pour parler de diversité et d'écoles et de communautés plus inclusives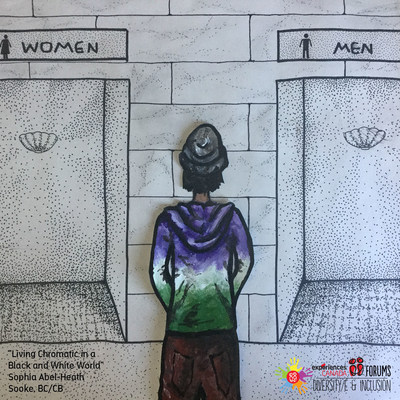 NOUVELLES FOURNIES PAR Experiences Canada
Juin 20, 2019, 08:00 ET
OTTAWA, le 20 juin 2019 /CNW/ – Soixante-cinq jeunes âgés de 14 à 18 ans, provenant des quatre coins du pays, arriveront à Toronto le 19 juin pour le Forum des jeunes leaders d'Expériences Canada, un atelier intensif d'une semaine visant à explorer les enjeux de la diversité et de l'inclusion. Vous trouverez ici une liste complète des jeunes sélectionnés et de l'école/communauté à laquelle ils appartiennent. Le Forum repose sur le fort populaire projet 150&Moi présenté en 2017, où de jeunes participants ont qualifié la diversité et l'inclusion comme un des grands enjeux du Canada pour leur génération.
« Bon nombre des jeunes partageaient un principe et un objectif commun, soit la valorisation de la différence, pour veiller à ce que tous les jeunes, peu importe leur provenance, leur sexe, leur race, leurs capacités ou leur situation économique, puissent réaliser leur plein potentiel, » explique Deborah Morrison, présidente et directrice générale d'Expériences Canada. « Cette année, les jeunes examineront plus étroitement ces enjeux et seront mis au défi de trouver des façons créatives de changer la donne dans leurs écoles et leur communauté. »
Au fil de la semaine, les jeunes découvriront l'enjeu de la diversité et de l'inclusion vu par divers intervenants, notamment ceux pour lesquels le groupe culturel, la situation économique ainsi que les aptitudes physiques et mentales constituent un obstacle. Chaque jour, les participants prendront part à des ateliers, à des expériences bénévoles concrètes et à des séances d'encadrement pour mieux comprendre ces défis. Tout au long de la semaine, ils travailleront ensemble, sous la gouverne de l'équipe créative du Young People's Theatre de Toronto, et réfléchiront à ce qu'ils ont appris pour créer leur propre série d'activités à présenter à un public plus jeune, de niveau élémentaire, lors d'un Forum des jeunes d'une demi-journée au YMCA Cedar Glen, le vendredi 5 juillet 2019.
« Nous sommes enthousiastes à l'idée de travailler avec les jeunes du Forum des jeunes leaders sur la diversité et l'inclusion et de donner vie au programme Objectif avenir RBC, » explique Valerie Chort, vice-présidente, Citoyenneté corporative à la RBC. « Nous avons la responsabilité de préparer les jeunes aux possibilités et défis des années à venir. Objectif avenir RBC est un engagement de dix ans envers les jeunes Canadiens pour les aider à se préparer aux emplois de demain. »
Les participants ont été sélectionnés dans le cadre d'une invitation en ligne conviant les jeunes à formuler leurs réflexions personnelles sur l'importance de la diversité et de l'inclusion au moyen du média de leur choix : œuvre d'art, musique, vidéo ou textes écrits. Le programme consiste à aider les jeunes à développer des compétences personnelles, à les exposer à des personnes et perspectives qu'ils n'auraient autrement pas l'occasion de connaître et à les inspirer en leur donnant la confiance et les ressources nécessaires pour rapporter ce qu'ils ont appris lors de ces ateliers dans leurs écoles et communautés.
« Le Canada est un pays de tolérance et de diversité, et chez Canada‑Vie, nous croyons que lorsque les communautés travaillent de concert, leur potentiel devient réalité. C'est pourquoi nous sommes fiers de soutenir ce forum, qui donne aux jeunes les moyens de promouvoir l'inclusion dans les écoles et dans la communauté grâce à leurs talents et compétences uniques, » affirme Debbie Down, directrice des relations communautaires chez Canada Vie. « Les efforts déployés par Expériences Canada et ces jeunes leaders montrent bien qu'en travaillant ensemble, nous pouvons en faire davantage pour les Canadiens, pour chacun d'entre nous et pour les communautés que nous aimons. »
Expériences Canada remercie pour son soutien la Fondation RBC, Canada‑Vie, le ministère du Patrimoine canadien, WestJet ainsi que les partenaires du programme Grands Frères Grandes Sœurs, la Commission des étudiants, la Muslim Association of Canada, Community Living, TNO, Covenant House et Daily Bread, sans qui nous ne pourrions pas offrir le programme.
À propos d'Expériences Canada
Expériences Canada est l'un des principaux fournisseurs de possibilités de voyages et d'échanges pour les jeunes au Canada. Fondée en 1936 sous le nom de SEVEC, Expériences Canada s'emploie à organiser des possibilités d'apprentissage expérientiel à environ 4 500 jeunes canadiens chaque année.
SOURCE Experiences Canada
Renseignements: sur le programme ou les participants, veuillez communiquer avec : Deborah Morrison, Présidente et directrice générale, Expériences Canada, (613) 727-3832 poste 210, dmorrison@experiencescanada.ca
Related Links
Original article can be found here.