Canadian Teen Leaders Selected for Trip to Toronto to Share Ideas about Diversity and Building More Inclusive Schools and Communities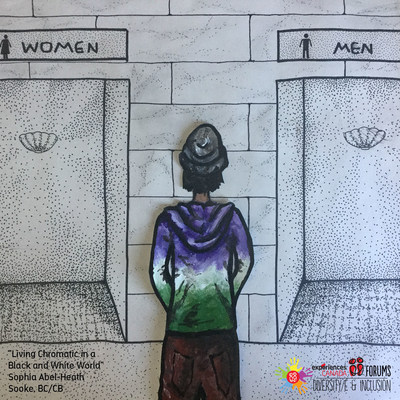 NEWS PROVIDED BYExperiences Canada
Jun 20, 2019, 08:00 ET
OTTAWA, June 20, 2019 /CNW/ – Sixty-five youth, between the ages of 14-18, chosen from across Canada, will arrive in Toronto on June 29th for Experiences Canada's Youth Leadership Forum, an intensive weeklong experience exploring issues of diversity and inclusion. A complete list of selected youth and their school/community can be found here. The Forum builds on the successful Canada 150&Me project presented in 2017 where young participants identified diversity and inclusion as one of the top issues facing Canada for their generation.
"Appreciating the value of difference, and ensuring that all youth regardless of geography, gender, race, ability or economic circumstance are able to realize their full potential was the principle and opportunity many youth shared," said Deborah Morrison, President and CEO of Experiences Canada. "This year's forum will delve deeper into these areas and challenge participants to think creatively about how they can make a difference in their schools and in their communities."
Over the course of the week, the youth will learn about diversity and inclusion from a variety of perspectives including those who face barriers due to cultural background; economic circumstance; as well as physical or mental disabilities. Each day of the program will involve them in mentorships, workshops and hands-on volunteer experiences to increase their knowledge about these challenges. Throughout the week, they will work together, guided by the creative team at Young People's Theatre in Toronto, reflecting on what they have learned and creating their own set of activities for presentation to younger elementary school-aged children in a half-day Youth Forum at the YMCA Cedar Glen on Friday, July 5th, 2019.
"We're excited to be working with the Diversity and Inclusion Youth Leadership Forum to help bring RBC Future Launch to life," said Valerie Chort, Vice President, Corporate Citizenship, RBC. "We have a responsibility to prepare young people for the opportunities and ambiguities of the future. RBC Future Launch is a decade-long commitment to helping Canadian youth prepare for the jobs of tomorrow."
The participants were selected through an online call inviting youth to share their personal thoughts about the importance of diversity and inclusion using the media of their choice – artwork, music, video, as well as written texts. The goals of the program are to help youth develop personal skills, expose them to different people and perspectives they might otherwise never encounter, and inspire them with the confidence and resources they need to share what they've learned in their own schools and communities when they return home.
"Canada is diverse and accepting, and at Canada Life, we believe that when communities come together, potential becomes reality. That's why we're pleased to support this forum, which empowers youth to foster inclusion at school and in the community through their unique talents and skills," said Debbie Down, Director of Community Relations at Canada Life. "The efforts of Experiences Canada and these youth leaders illustrate that by working together, we can do more for Canadians, for each other and for the communities we love."
Experiences Canada is grateful for the support of RBC Foundation, Canada Life, Department of Canadian Heritage, WestJet as well as program partners Big Brothers Big Sisters Canada, The Student's Commission, Muslim Association of Canada, Community Living, TNO, Covenant House, and Daily Bread without whom the program would not be possible.
About Experiences Canada
Experiences Canada is widely recognized as Canada's leading service provider for youth travel opportunities and exchanges. Launched in 1936 and previously known as SEVEC, Experiences Canada provides experiential learning opportunities for an estimated 4500 young Canadians annually.
SOURCE Experiences Canada
For further information: about the program or the youth participants, please contact: Deborah Morrison, President and CEO, Experiences Canada, (613) 727-3832 ext 210, dmorrison@experiencescanada.ca
Related Links
Original article can be found here.