MAC Announcement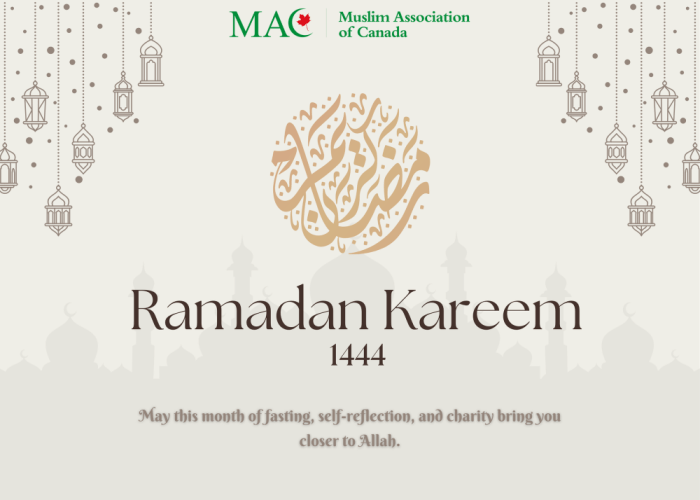 Mississauga | March 10, 2023
MAC Announces March 23rd as the First Day of Ramadan 1444
The Muslim Association of Canada is pleased to announce that Thursday March 23rd, 2023 will be the first day of Ramadan 1444 Hijri and Eid ul-Fitr will be celebrated on Friday, April 21st, 2023, inshaAllah. MAC follows The Fiqh Council of North America which utilizes the criteria of the European Council of Fatwa and Research (ECFR).
MAC wishes our communities across Canada a blessed month of Ramadan. We pray this Ramadan brings ease and comfort to Muslims across the globe.
We invite you to join MAC throughout this blessed month as we look forward to offering the community a wide variety of online and in-person programs. Stay tuned.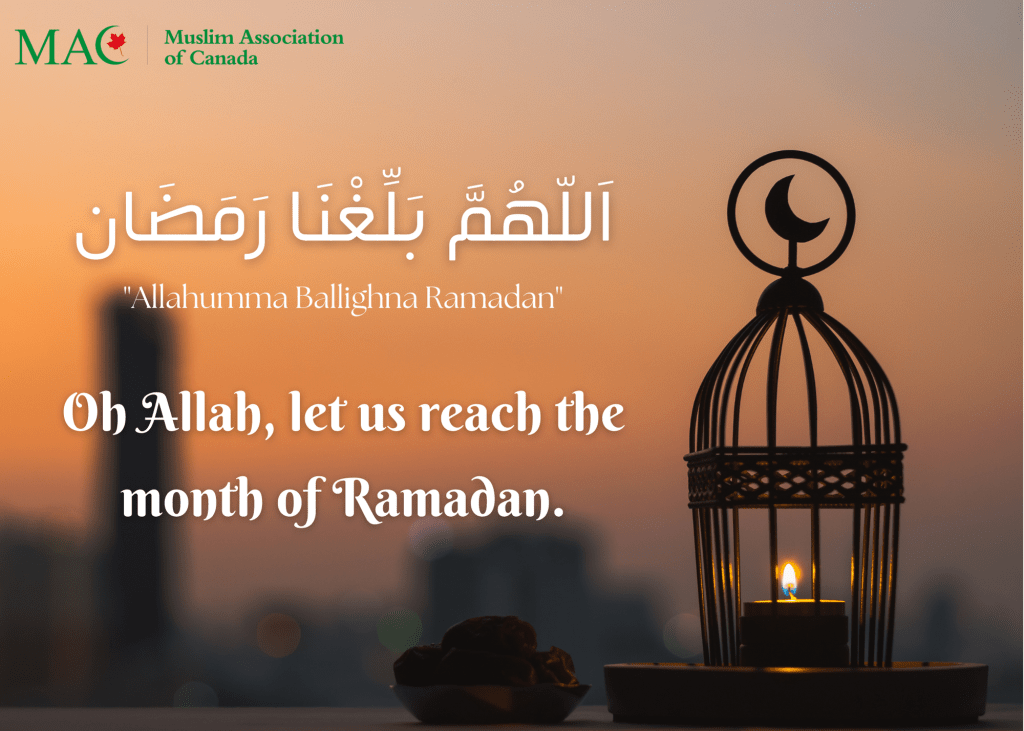 For further information and media inquiries please contact: communications@macnet.ca or (905) 822-2626 ext 337.