Thousands gather in Nathan Phillips Square to celebrate Eid al-Adha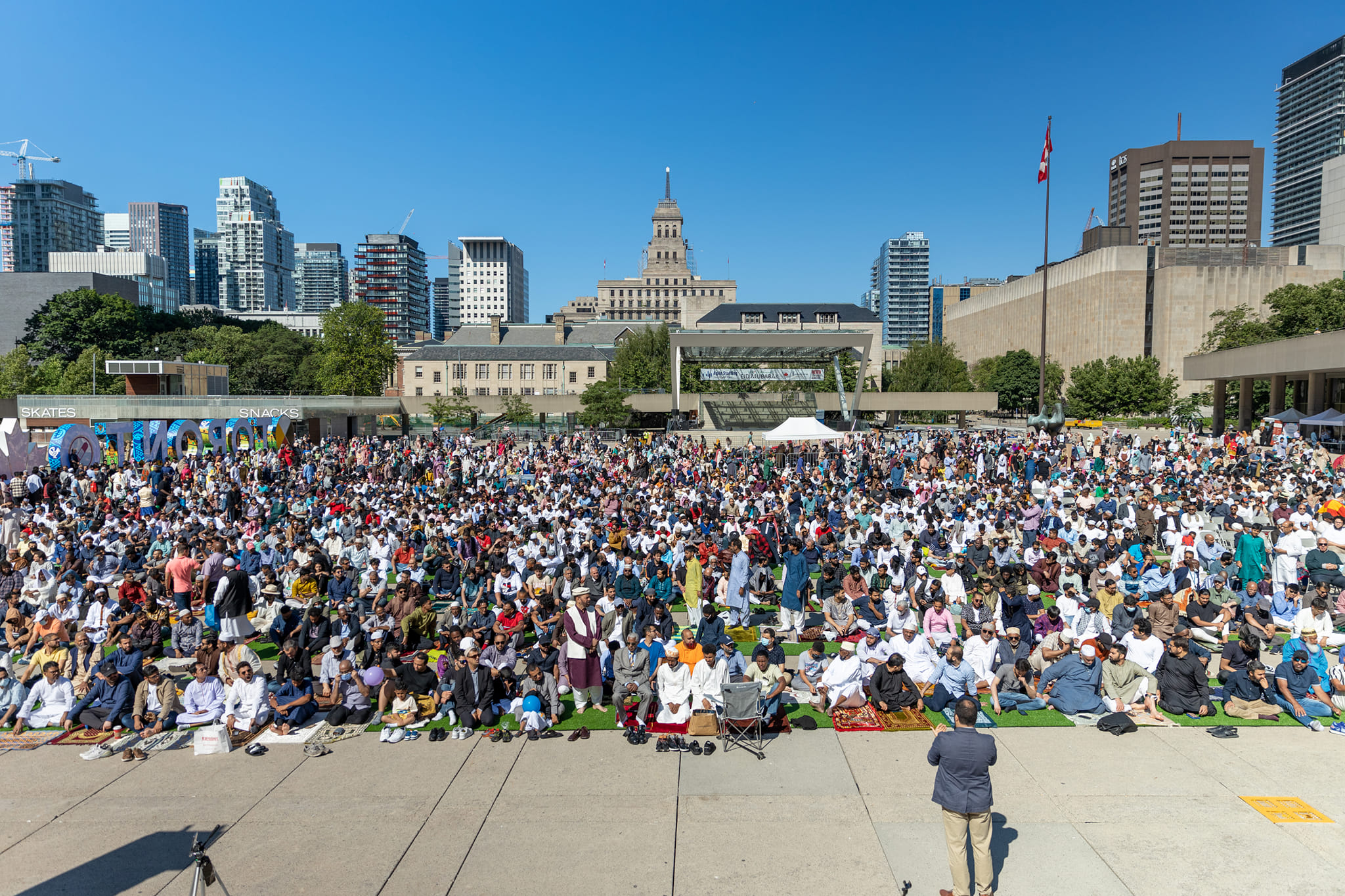 July 9, 2022 | Toronto, ON – Muslim Association of Canada organized prayer service in downtown Toronto. Thousands of Muslims gathered in downtown Toronto on Saturday to celebrate a major Islamic holiday.
Members of the Muslim community recited prayers for Eid al-Adha in Nathan Phillips Square. The Muslim Association of Canada, a national charity, organized the prayer service. It said it was the first Eid prayer held in the square.
According to the association, Eid al-Adha is one of the two annual main festivals for Muslims. Eid-al-Adha is known as the "Feast of Sacrifice" and the day marks the end of the annual pilgrimage to Mecca in Saudi Arabia that is known as the hajj.
On Eid-al-Adha, many Muslims around the world offer Qurbani ("sacrifice" in Arabic) in a tradition that goes back to the Prophet Abraham, the association said. They give in charity and share what they have with all, it added.
To read the full article, click here.
– CBC News