Jamal Abdulwahid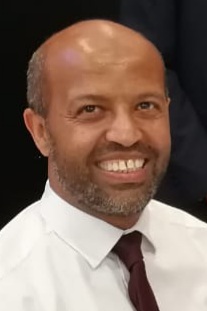 Jamal Abdulwahid moved to Vancouver 33 years ago an active member of the Vancouver chapter ever since he moved to Canada.
​​He was one of the pioneers of the Vancouver chapter and play a significant role in establishing various community institutions and programs. Jamal was the chapter head for many years and was the institutions department representative in Vancouver. Jamal has over 20 years of managerial experience and is currently the operations manager at Iqra school and is a proud father of 4 children.
Jamal believes in developing young Muslim leaders.