The Muslim Association of Canada launches an Educational Platform to Combat Islamophobia in Ontario Schools With The Ministry of Education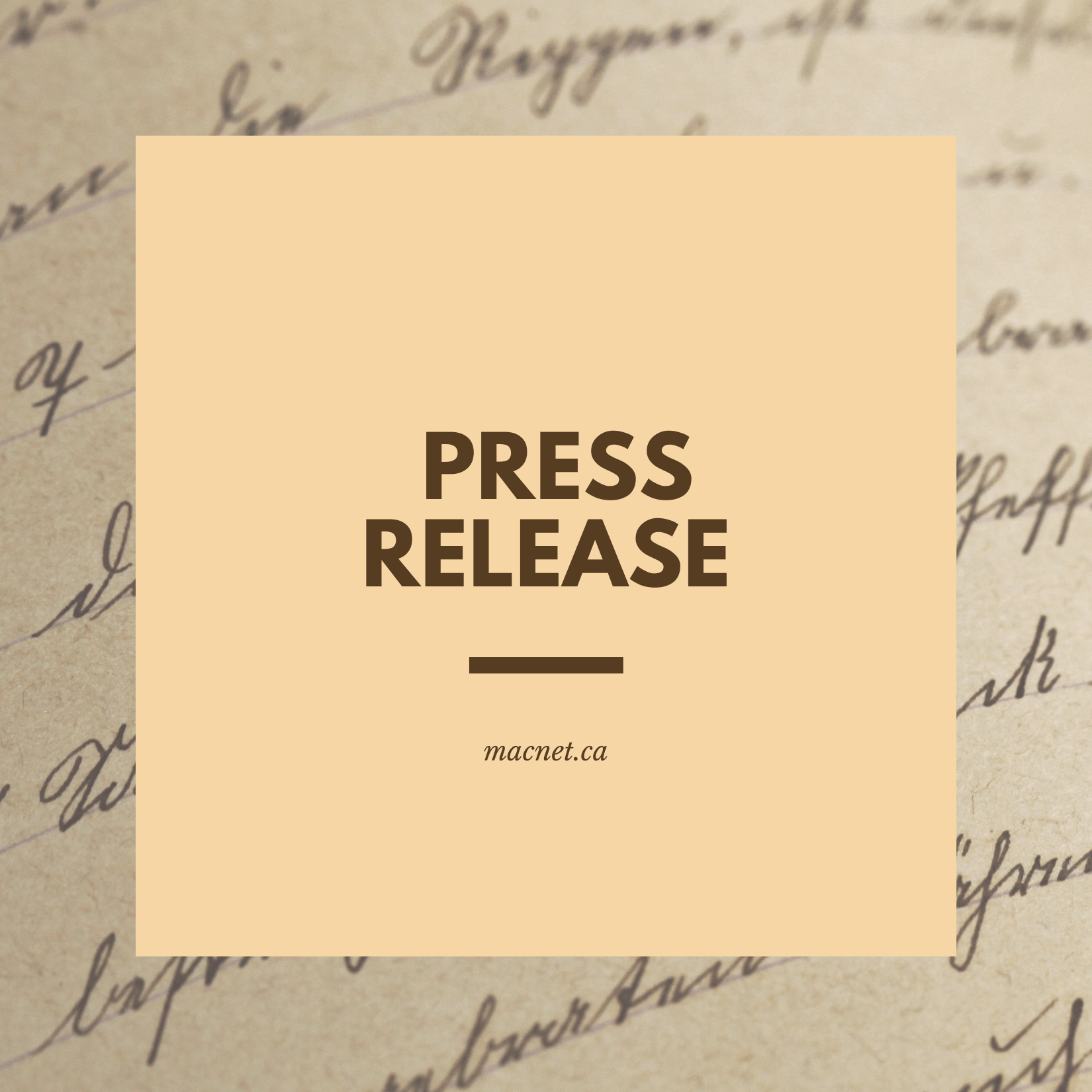 Toronto, Ontario, December 2, 2021: The Muslim of Association of Canada (MAC) is proud to announce the launch of an educational platform to combat Islamophobia in Canada (https://islamawareness.ca/) as part of the Ontario Ministry of Education's effort to tackle Islamophobia in Ontario schools.
MAC received a $225,000 grant from the Ontario Ministry of Education as part of the government of Ontario plan to invest into countering Islamophobia and ensuring classrooms are free from discrimination as announced in June 2021. The Honourable Stephen Lecce, Minister of Education, and Kaleed Rasheed, Associate Minister of Digital Government, announced that in collaboration with community partners, funding will be provided for initiatives to support Muslim students and families with an emphasis on enhancing resources and training for educators, targeted support for students, and digital resources for parents.
"It is unacceptable that many Muslim students continue to face discrimination in our schools, on our playgrounds and in communities across this country," said Minister Lecce. "That is why we are investing and partnering with community leaders — who are leading this effort— to counter racism and better support Ontario's Muslim students and their families. For Premier Ford, Minister Rasheed and myself, we believe in our core that every student deserves to feel safe, respected, and engaged in learning in inclusive classrooms."
Unfortunately 46% of Canadians have an unfavorable view of Muslims and Islam In Canada which has played a role in rising hate crimes. Canadian Muslims have witnessed a nine per cent increase in anti-Muslim attacks in 2019 when compared to 2018.
Over the past four months, MAC has worked tirelessly with educators, academics, community stakeholders, and content creators to develop workshops, videos, and infographics to equip educators with mini courses and workshops composed of engaging content. The educational digital resources are developed to raise awareness on racism and discrimination in all its forms, and particularly on Islamophobia.
The soft launch of the platform took place on the 17th of November and was attended by Ministers Stephen Lecce and Kaleed Rasheed and the platform received a positive reception from governmental and societal stakeholders, educators, and students.
Upon the full launch of the platform on December 2nd, 2021, all of the content will be available to the public through an easily-accessible website.
"The Islam Awareness courses are an excellent, community-based approach to education and engagement on topics of Islam and Muslim experiences in Canada and beyond," said Dr. Paul L. Gareau, Assistant Professor in the Faculty of Native Studies at the University of Alberta. "As a Métis citizen and academic lead for the Indigenous|Canada massive open online course, I understand the value of an anti-oppression approach to education and the need for deep understanding and relations with Muslim people and ethno-cultural communities. This accessible set of digital resources and course content will offer insight into the pluralism of Muslim communities and experiences, the means to push back and resist Islamophobia, and a way to a more equitable and inclusive future for all Canadians."
"MAC thanks the Minister of Education and the Premier for their commitment to tackle Islamophobia and make learning spaces in Ontario schools safer and more tolerant." says Mr. Sharaf Sharafeldin, executive director of MAC. "MAC is proud to be playing a part in raising awareness to combat this alarming increase in Islamophobia. The outcome of this project far exceeds the original scope and offers very easy access, practical, and concise resources for educators, students, parents and anybody that is willing to address Islamophobia within the sphere of education."
About The Muslim Association of Canada:
The Muslim Association of Canada (MAC) is a Canadian, independent, national, faith-based, charitable organization, that provides spaces, services and programs for holistic education and personal development for Canadian Muslims. MAC focuses on building communities and strengthening neighborhoods nation-wide, through services and collaborations with groups from different religious, ethnic, and racial backgrounds. MAC operates 10 accredited full-time Independent Day schools, 20 weekend schools, and 4 child care centers. In all, MAC serves over 150,000 community members across Canada.
For more information, visit https://www.macnet.ca/
Media Contact:
NAME: Memona Hossain. MAC Spokesperson
EMAIL : communications@macnet.ca
Phone Number: 905-822-2626 x 228