MESSAGE OF THE EXECUTIVE DIRECTOR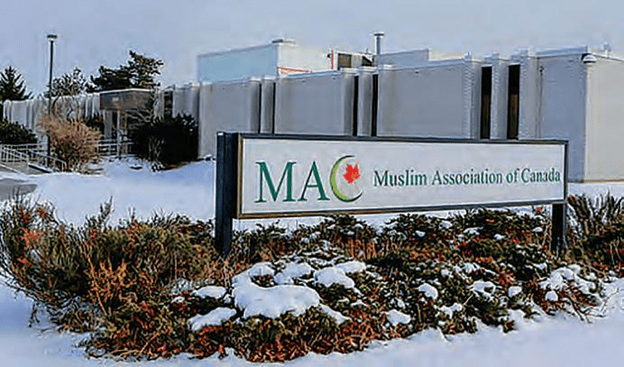 Assalamu Alaikum wa Rahmatullahi wa Barakatuhu,
May the Peace, Mercy and Blessings of Allah(swt) be with all of you.
I hope that you, your families, and communities around you are well, healthy, and safe. I pray that the blessed days and nights of Ramadan are filling your homes with peace and tranquility, inshaAllah.
Alhamdulillah, we have welcomed Ramadan, and are now already finding ourselves upon the last ten nights of Ramadan. Though we are in the midst of a second pandemic Ramadan, and anticipate celebrating Eid in the pandemic, there is something different this year – and that is the hope that we are getting closer towards overcoming the pandemic, inshaAllah.
Let us continue to remember and hold on to the Truth, and that is
وَما تَوفيقي إِلّا بِاللَّهِ ۚ عَلَيهِ تَوَكَّلتُ وَإِلَيهِ أُنيبُ
and my success is not through with Allah. Upon Him I have relied, and to Him I turn. Quran 11:88

Throughout this Ramadan, we continued to bring meaningful programming for the community through both local and national initiatives.  
Our MAC Juniors Amazing Ramadan Race has been running strong with really amazing submissions each week, mashaAllah!!
Our daily pre-iftar Ramadan programs have continued to reach thousands of homes across the country
We have been honoured to host several guests for virtual iftars, including the entire Muslim Caucus, led by MP Ahmed Hussen who shared the new Federal budget Proposal
The West also had the opportunity to host MP Jason Kenney and several local MLA's
Our West end chapters did an amazing job working with local city offices to receive permission for all mosques to play the adhan on speakers through Ramadan, for every year moving forward, inshaAllah as well as lighting up the High Level bridge in Edmonton green in celebration of Ramadan
Our MAC Youth show has been running with a lot of zeal and energy, mashaAllah, gathering youth each Friday!
Finally, we launched a national Islamic Perspectives from our live studio, engaging diverse guests each week and exploring the contemporary issues through an Islamic Perspective
The national Community FoodShare Program has been running for over one year now, initiated by youth across the country. This program is successfully delivering food and basic hygiene products to over 1000 families across the nation each week, Alhamdulillah.
Finally, through the barakah of Ramadan, our Mississauga chapter was able to successfully open one of the Peel Region's first pop-up vaccine clinic aimed to vaccinate hot spot regions. MashaAllah within the first two hours of going live, all 7,000 spots filled up. MAC's reach and connection with the community enabled a successful coming together of the Province, Public Health and grassroots community volunteers to launch this successful clinic, Alhamdulillah.
As we approach the last ten nights of Ramadan, I pray that we will all seize the opportunities that lie within these nights, which can only be found at this time of the year. May our worship and dua continue to lift us and carry us through these difficult times, inshaAllah.
I also want to remind you that the relevant programs that we are able to bring to the community are dependent on generous donations. Please consider making a donation to MAC through these days of Ramadan, to help us continue to deliver important programs to Canadians across the country, inshaAllah.
Finally, I encourage you to stay connected to your local chapters and stay posted on Eid celebration announcements that will be coming soon, inshaAllah. We are looking forward to bringing the community together in unique ways. We recognize Eid will not be the typical and same Eid, but inshaAllah the spirit of celebrating the successful completion of a month of fasting will be felt together through our communities.
Wa Salamu Alaikum Wa Rahmatullah,
Jazakum Allahu Khairan,
Sharaf Sharafeldin
Executive Director
Muslim Association of Canada