"We're dropping off food parcels for people in need": How Torontonians are observing Ramadan this year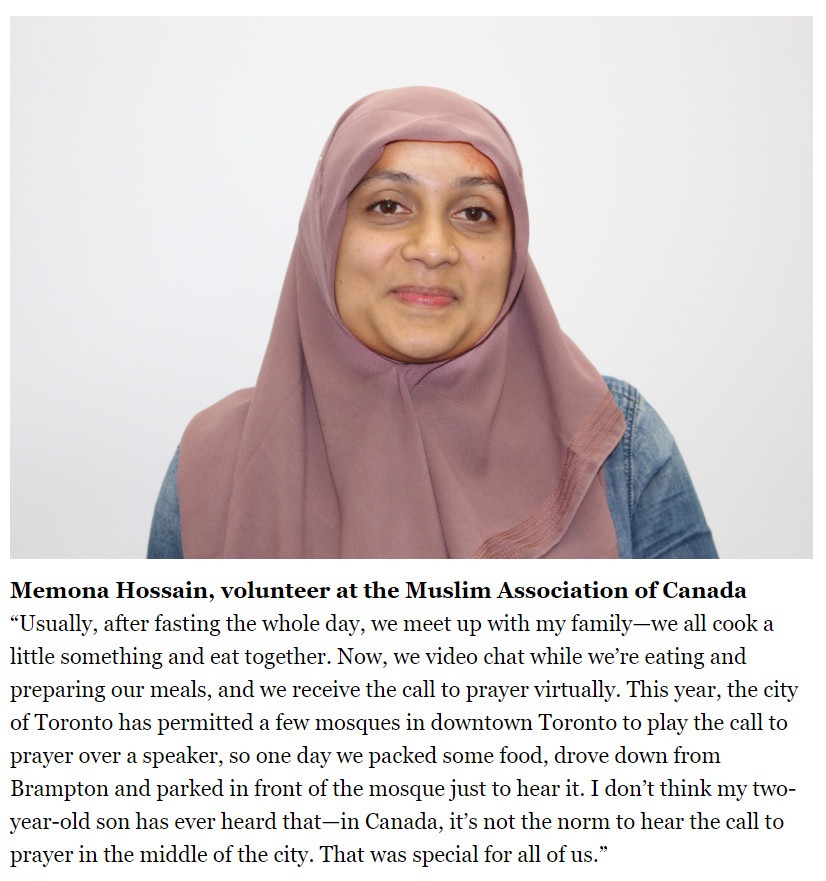 "We're dropping off food parcels for people in need": How Torontonians are observing Ramadan this year
BY JADINE NGAN |  
Ramadan, which goes this year until May 23, is usually a time of togetherness: each day, Muslims fast from dawn to dusk, then flock to mosques to eat, pray and spend time with their community. The end of the month is marked by Eid al-Fitr, or the Festival of Breaking the Fast, a joyous celebration of feasts and dressing up. This year, of course, many of those practices are taking a different shape. We spoke to Torontonians celebrating Ramadan about how they're observing the holy month in the age of social distancing.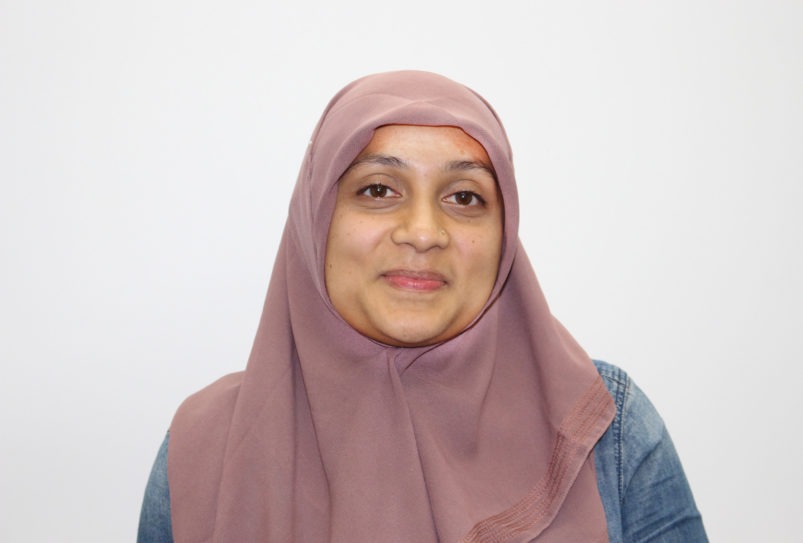 Memona Hossain, board director at the Muslim Association of Canada
"Usually, after fasting the whole day, we meet up with my family—we all cook a little something and eat together. Now, we video chat while we're eating and preparing our meals, and we receive the call to prayer virtually. This year, the city of Toronto has permitted a few mosques in downtown Toronto to play the call to prayer over a speaker, so one day we packed some food, drove down from Brampton and parked in front of the mosque just to hear it. I don't think my two-year-old son has ever heard that—in Canada, it's not the norm to hear the call to prayer in the middle of the city. That was special for all of us."
Read the rest of the article here.