Macron's statements over string of killings in France inflame Islamophobia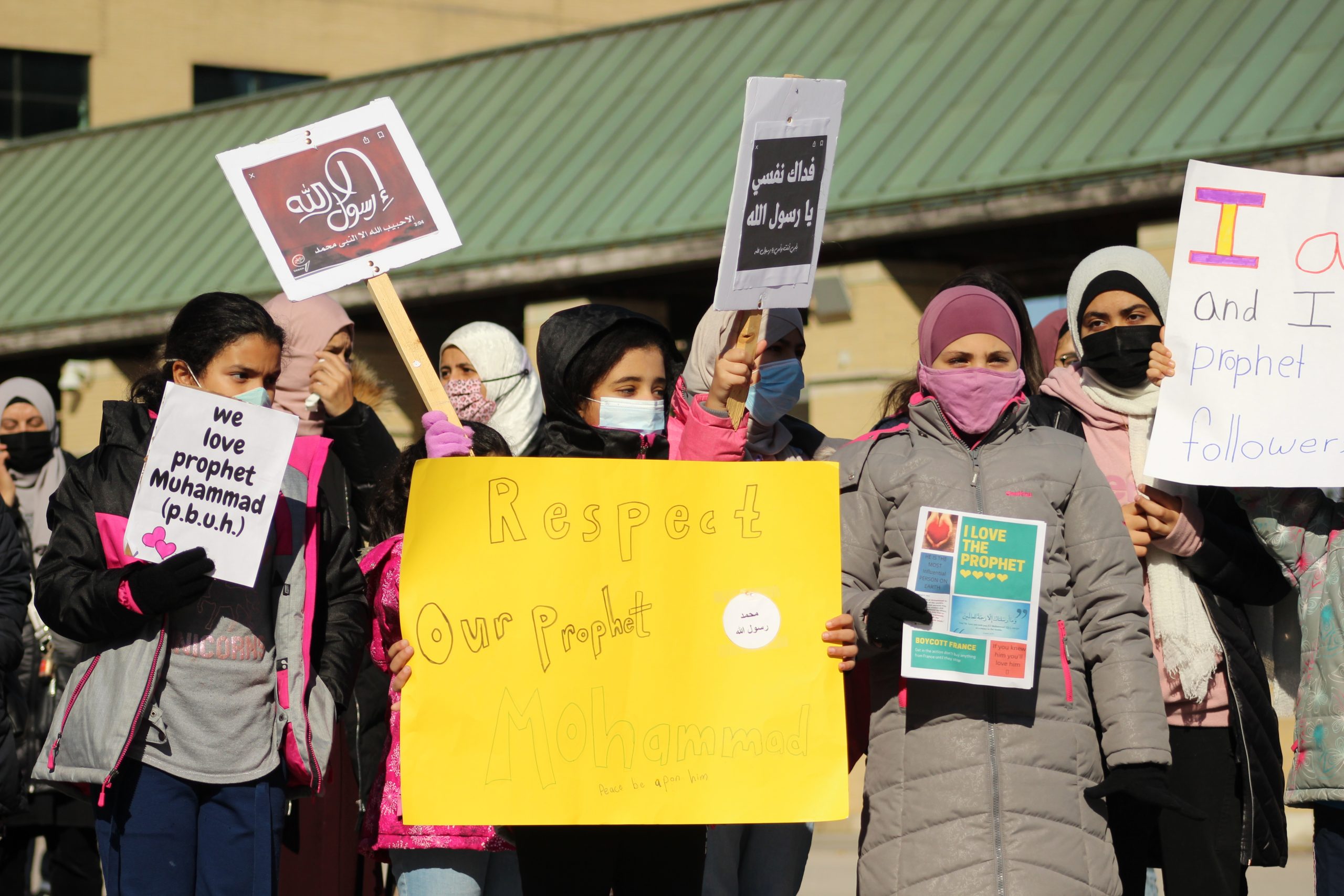 Macron's statements over string of killings in France inflame Islamophobia
In Canada, we are seeing a similar form of this state-sponsored Islamophobia with Quebec's Bill 21.
By KHALED ALQAZZAZ – NOVEMBER 4, 2020 – The Hill Times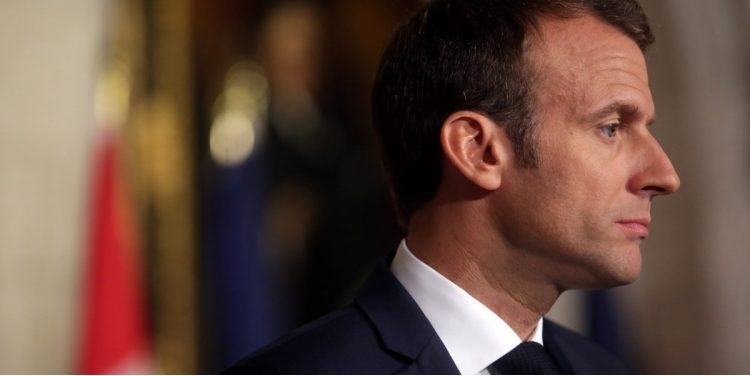 The brutal killings in Nice, France, seems to follow the same pattern of killing of Samuel Patty earlier this month. Muslims all over the world condemn these killings as much as, if not more than, every person who does not accept any justification for violence. A terrorist is a terrorist regardless of religion, color, race or nationality.
Emmanuel Macron has been the subject of a wave of criticism from Muslims around the world for multiple offensive statements directly attacking Islam and the Prophet Muhammad (peace be upon him), which are considered to be state-sponsored hateful and Islamophobic agressions towards French Muslims. This has triggered an international campaign by Muslims to boycott French-made products. In response, Macron has doubled-down, further escalating the tensions rising globally.
Macron's attack on Islam and the French Muslim community began well before the horrific and brutal killing of Samuel Paty on October 16. In early October, Macron singled out Islam and Islamic practices as problematic for the French Republic, stating that "Islam is a religion that is in crisis all over the world today, we are not just seeing this in our country. What we need to fight is Islamist separatism." He announced plans for a bill to further strengthen the 1905 law of church-state separation and explicitly promoted the extremist right-wing canard that Islam is not a religion; "[Islam is] a conscious, theorized, politico-religious project that materializes through repeated deviations from the values of the republic and which often result in the creation of a counter-society.". These remarks were followed by a wave of arrests and raids on Islamic centres and Muslim not-for-profit organizations. Muslims around the world were appalled by Macron's authoritarian attempt to define Islam for Muslims and the French government's intolerent actions alienating and curbing religious freedoms for Muslims in France.
Instead of building on Muslim condemnations of the heinous Paty murder, and seeking to bring the nation together, Macron used the brutal killing to amplify anti-Muslim sentiment. By doing so, Macron appeared to be endorsing the controversial Charlie Hebdo cartoons that were extremely offensive to Muslims, stirring up a global Muslim campaign against the French government. In a reaction to the campaign Macron doubled down with an Arabic tweet stating, "we will not give in, ever" and urging governments to stop people from boycotting French products. Whatever sympathy Muslims worldwide were willing to show the French government disappeared in the face of the belligerent and haughty attitude Marcon adopted in the aftermath.
The implications of France's policies reach beyond its own borders. In France, the Muslim community's rights and religious freedoms are actively being restricted. The state is interfering in what they wear, in their places of worship, and in their religious education. In Canada, we are seeing a similar form of this state-sponsored Islamophobia with Quebec's Bill 21, a law that bans religious symbols. Considering the deep nationalism connection between Quebec, a predominantly French-speaking population, and France, we can only expect more to follow. The Quebec Muslim community has already been victim of several mosque break-ins following the recent events in France.
Macron is trying to distract the public from his failed economic policies, the government's disastrous response to COVID-19, and to pre-empt the extremist right by adopting their language. Macron is using the discourse of polarization and marginalizing the Muslim community in an attempt to gain popularity and bounce back from his low approval ratings. But the cost of such risky political moves is high with increasing social tension and permanent damage to the social fabric of society. Like Quebec Muslims, French Muslims are hard working families trying to live their lives as proud citizens of their country while maintaining their distinct religious values without imposing them on anyone else but themselves. They simply want to exercise their equal rights that should be protected, similarly to all other modern democratic states.
This diversionary tactic through identity politics has failed in other parts of the world. Then-prime minister Stephen Harper made statements appearing to reflect anti-Muslim prejudice that influenced a range of policies and legislation that targeted the Muslim community.
In 2011, Harper declared that "the major threat [to Canada] is still Islamicism." After the January 2015 Charlie Hebdo attack in Paris, he said that an "international jihadist movement" had waged war on us. He later irresponsibly alleged that a number of Canadian mosques could be places where people are radicalized. There were many other examples of dog-whistling that appeared to lead Canadians to reject the Conservative Party in the 2015 election.
U.S. President Donald Trump has tried to rally the right by stigmatizing immigrants, Latinos, and Muslims and polls are showing a lack of support by American voters. Pragmatic and centrist leaders have a responsibility to call out government playbooks that scapegoat and alienate minorities. Instead of leading on this issue, Canada's Minister of Foreign Affairs François-Philippe Champagne has tweeted nothing other than that Canada stands in solidarity with Macron in defending freedom of expression.
While Prime Minister Justin Trudeau is fighting to curb the far-right, Macron and other world leaders are reinforcing them. With Bill 21, Trudeau knows first hand the consequences of Islamophobic government policies and cannot remain neutral about President Macron's crackdown on the Muslim community in France. It's setting all of us away from a more tolerant and understanding global community and fuels more violence.
Khaled Alqazzaz
Khaled Alqazzaz is a founder of the Institute for Religious and Socio-Political Studies, a board member of Zajel Institute, a member of the International Justice Circle at Human Rights Watch, and the education director at the Muslim Association of Canada.
Click here to read original article