MAC Webinars | Connecting While Isolating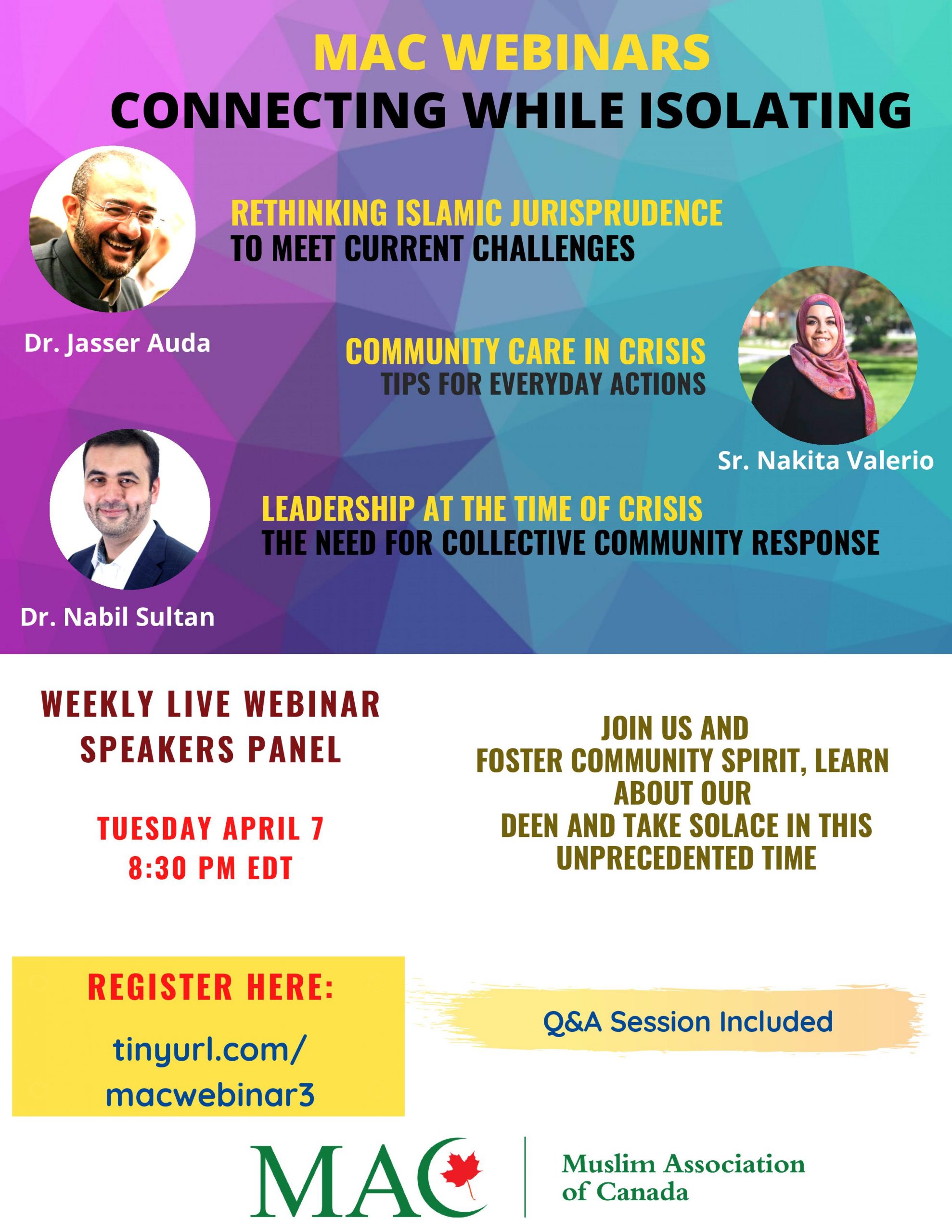 MAC Webinar "Connecting While Isolating" airs Tuesday at 8:30pm EDT. Features a panel discussion with Dr. Jasser Auda, Br. Nabil Sultan and Sr. Nakita Valerio
?
Join as we come together to foster community spirit, learn about our deen and take solace in this unprecedented time.
The webinar will include Q&A session. ✨?
Register: here
#MACReflections? #FlattenTheCurve? #MAC??