Submit to MAC Eid Contests!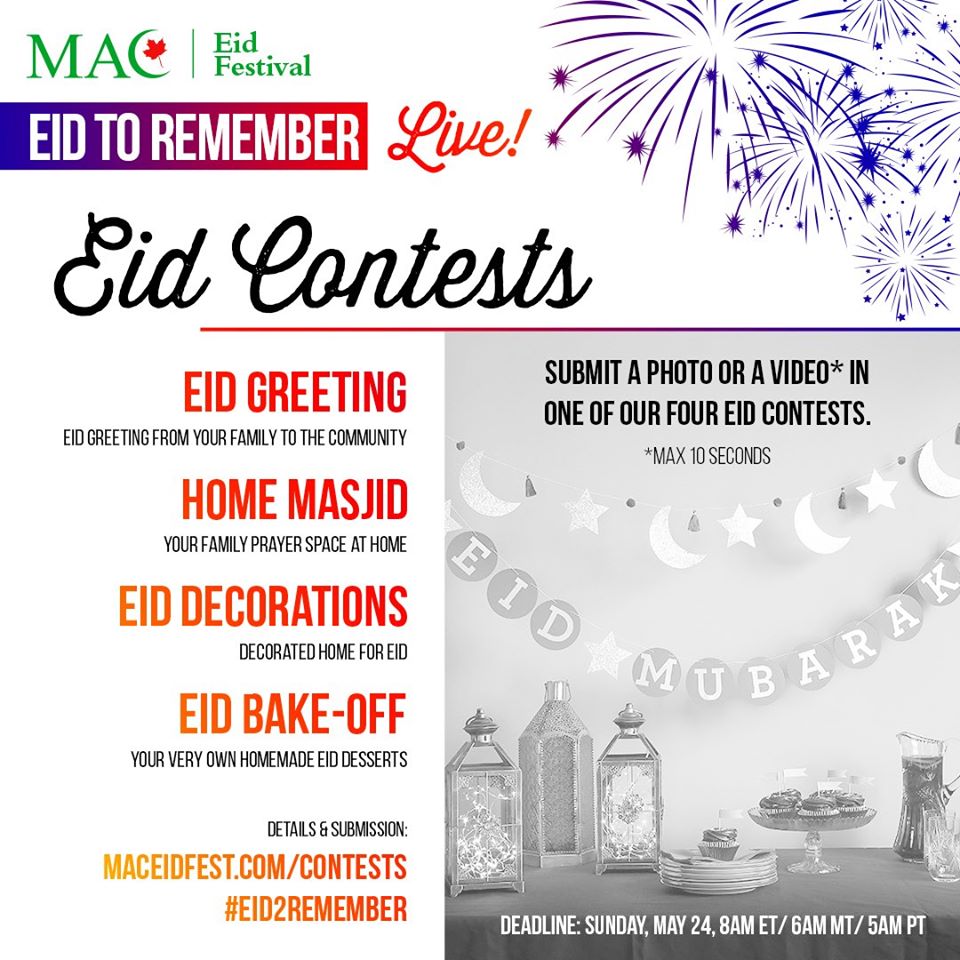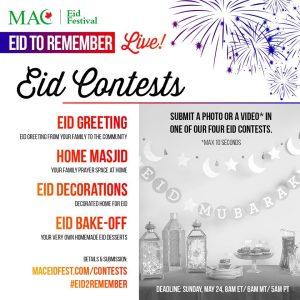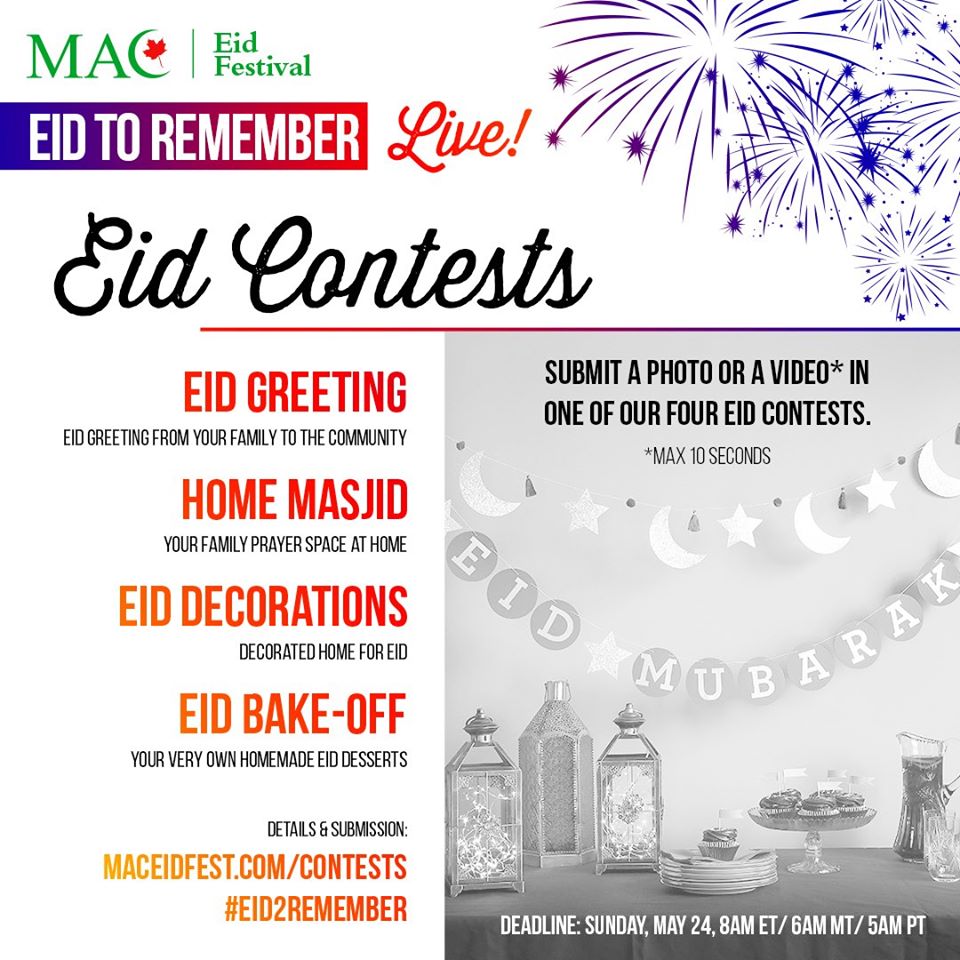 *ARE YOU GETTING READY FOR EID?*
Tell us how!
Submit a photo or a video (maximum 10 seconds) in any of our four Eid contests below.

Deadline: May 24, 8am EST
Viewers can help by voting for the finalists on Eid day! Winners will be announced on Eid day during our evening entertainment show!!
*Prizes:*
1st: $75 Amazon gift card
2nd:$50 Amazon gift card
3rd: $25 Amazon gift card
https://www.maceidfest.com/contests/