Muslim Association of Canada (MAC) and The Canadian Muslim Vote (TCMV) Partner to Expand Muslim Civic Engagement Education Across Canada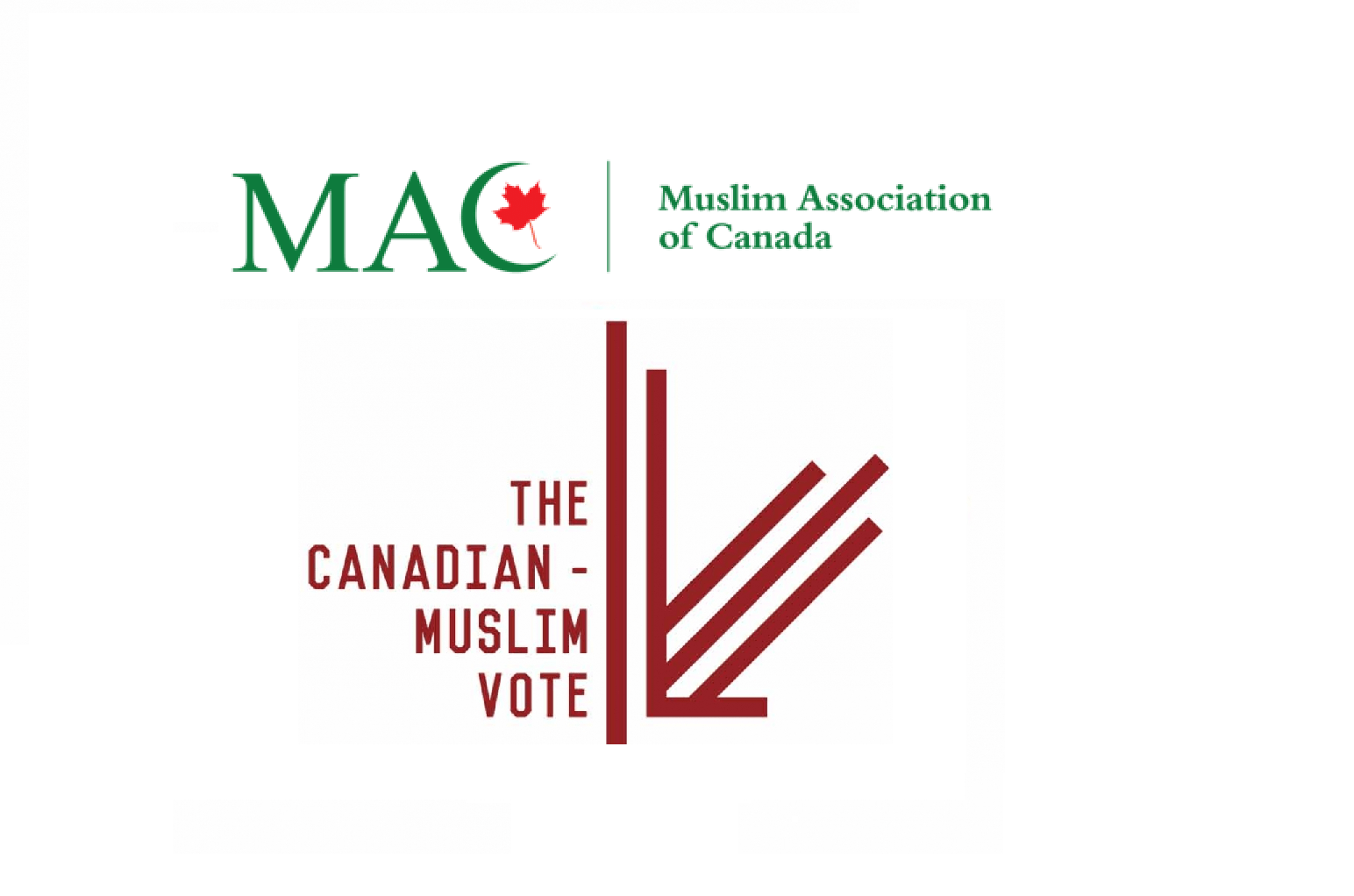 Mississauga – September 26, 2019 – We are excited to announce that The Muslim Association of Canada (MAC) has partnered with The Canadian Muslim Vote (TCMV) on their #GetOutTheVote campaign in our centers and mosques across Canada. The campaign starts Tomorrow, September 27th.
In 2015 TCMV's efforts played an important role in educating the Muslim community resulting in an increased voter turnout of 79% among Canadian Muslims which significantly exceeded estimates from the 2011 Federal Election, which reported Muslim voter at approximately 46.5%.
As national, non-partisan grassroots charitable organizations, MAC and TCMV are focused on educating our communities across the country on their duty to be engaged and participate democratically. MAC believes that Muslims should be integrated within society, engaged as citizens, and focused on the real issues that collectively affect society. MAC championed several civic engagement initiatives this year. This partnership and campaign complement these efforts.
TCMV's Get Out The Vote campaign empowers community members who want to get involved to educate their local community on the importance of civic engagement. This campaign includes a large social media campaign, campaign kits being shipped across the country, and local events including call banks and door knocking. All with the intention of making voting easier for the Muslim Community.
Community members interested in becoming involved in the Get Out The Vote campaign are invited to reach out and learn more by sending us an email at civicengagement@macnet.ca.
"Each of us has a responsibility to benefit humanity, and that begins with our neighbours and our country. We speak loudest when we vote."
---
Muslim Association of Canada
www.macnet.ca | (905) 822-2626