Community Round Table Discussion and Recognition Ceremony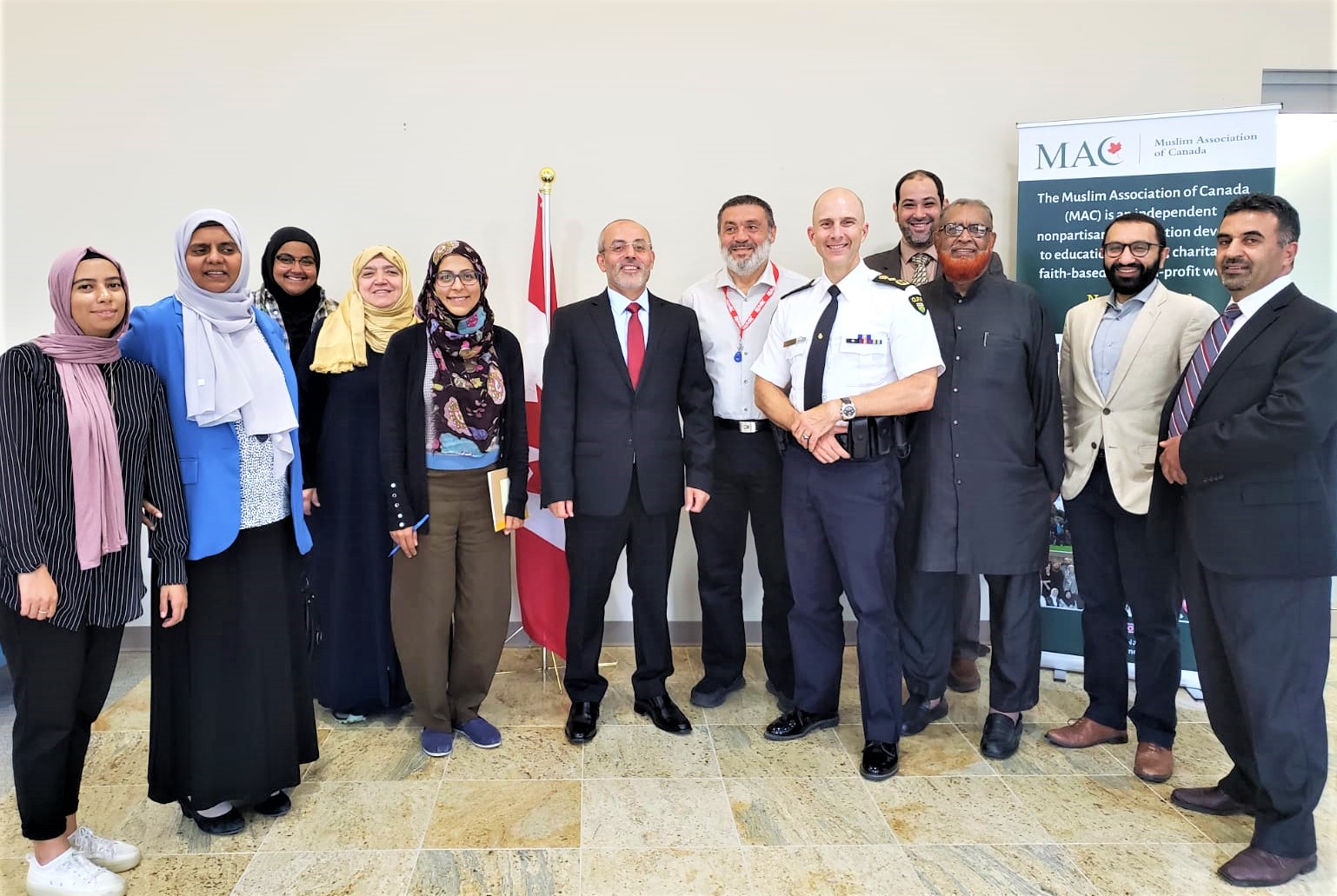 We had a constructive dialogue with the Ontario Provincial Police Commissioner Thomas Carrique around community engagement, public safety, Islamaphobia and building trust.
A Plaque of Appreciation was presented to the dedicated and selfless Ontario Provincial Police servicemen and servicewomen for protecting houses of worship and ensuring communities feel safe all year round ?
Thank you to the Muslim community leaders who participated in this round table discussion with the Commissioner. Your consultation and insight are invaluable to building a committed and healthy relationship with our law enforcement community ? Thank you for making time MCP – Muslim Council of Peel Sakeenah Homes & ICNA Canada
We look forward to building a proactive and dedicated connection with the OPP and all law enforcement communities. With meaningful dialogue, we will create genuine understanding and participation towards a healthier society.
#OntariosFinest #OPP #Growth #United #MAC??