Canadian Muslims Celebrate `Eid with Prayers & Festivities | Iqra News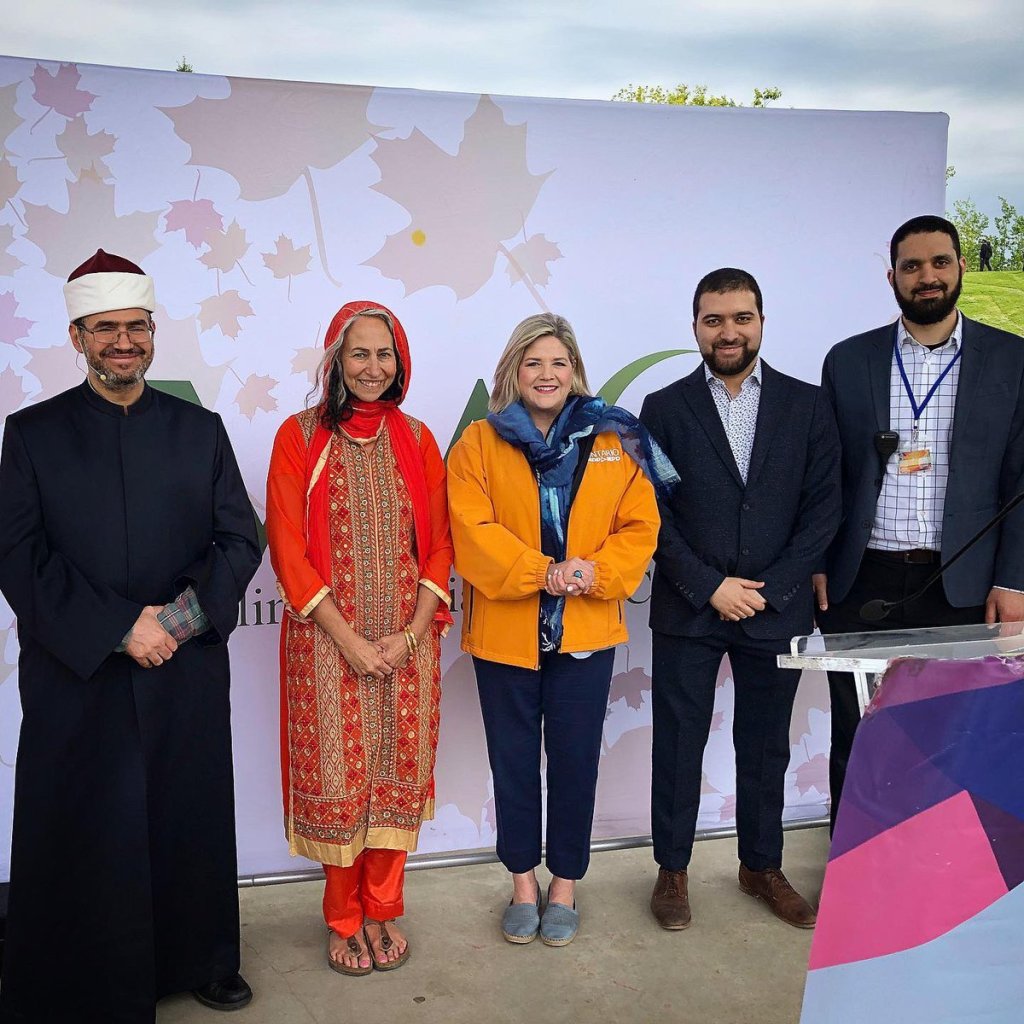 Thu 06 June 2019 – 08:27Muneeb Nasir, Canada
Related Links
Canadian Muslims celebrated `Eid al-Fitr on Tuesday, June 4, 2019, with community prayer gatherings and festivals in cities across the country to mark the end of the holy fasting month of Ramadan.
In Ottawa, the national capital of Canada, the Muslim Association of Canada held the '`Eid al-Fitr prayers at the EY Centre followed by an `Eid Barbeque and family celebration at the Abraar Islamic School.
Islamic scholar Dr. Jasser Auda, a Member of the European Council for Fatwa and Research and a founding member of International Union of Muslim Scholars, conducted the prayer service and delivered the '`Eid sermon at the EY Center.
"Hope is one of the lessons we learned in Ramadan. Allah promised that He will answer those who ask Him with hope (rajaa) in their hearts," said Dr. Jasser Auda in his khutba. "Despite the difficult times that our Ummah is passing through these days, there are signs of hope everywhere. Despite monopoly and greed that manifests in many forms, there is hope."
"We have a record high amounts of charitable donations raised this year and we have emerging movements for social justice around the world," he added.
"Despite growing racism and Islamophobia, there is hope. There are a record high number of our fellow citizens, non-Muslims who defend the freedoms and rights of Muslims and many, this year, who fasted with Muslims and made an effort to learn more about Islam."
While some Muslim communities chose to celebrate "`Eid al-Fitr on Tuesday others will be celebrating the day on Wednesday, June 5 based on different methods of ascertaining the moon-sighting.
Toronto `Eid
In Toronto, an outdoor `Eid Prayer and Carnival was held by the Muslim Association of Canada at Woodbine Park.
Dr. Wael Shehab, Resident Imam of Masjid Toronto led the prayer service and delivered the sermon.
"`Eid is a time of celebration and joy. After a month of discipline, we experience a great sense of achievement and closeness to Allah," said Dr. Shehab in his sermon.
"This teaches us that real happiness results from performing one's duty and making sacrifices for noble objectives. It is the happiness and joy of spiritual fulfillment."
"`Eid is a time of caring and giving back to our societies as God and Prophet Muhammad (peace be on him) have instructed us to support and help those who are in need so that everyone would feel the joy and happiness of `Eid," he noted.
"So, my dear brothers and sisters, today we have to be more caring about those who are in need. They, like everyone else, should enjoy the blessings and happiness of the `Eid. We should never forget those who are less fortunate in our societies."
Toronto Mayor John Tory joined another prayer service and offered his greetings to the community.
"Delighted to join members of Toronto's Muslim community this morning at the Danforth Islamic Centre's `Eid event in Dentonia Park," said the Mayor. `Eid Mubarak to all those celebrating!"
Meanwhile, Canadian Prime Minister Justin Trudeau sent `Eid greetings and best wishes to the Muslim community.
`Eid Al-Fitr is one of the two main Islamic religious festivals along with `Eid Al-Adha.
After special prayers to mark the day, festivities and merriment start with visits to the homes of friends and relatives.
And while traditionally everyone wears new clothes for `Eid, children look forward to gifts and traditional `ediya (cash).
Muslims are the fastest growing religious community in Canada, according to the country's statistical agency, Statistics Canada.
Canada's Muslim population increased by 82 percent over the past decade – from about 579,000 in 2001 to more than 1 million in 2011.
Muslims represent 3.2 percent of Canada's total population.
To read original article visit this link