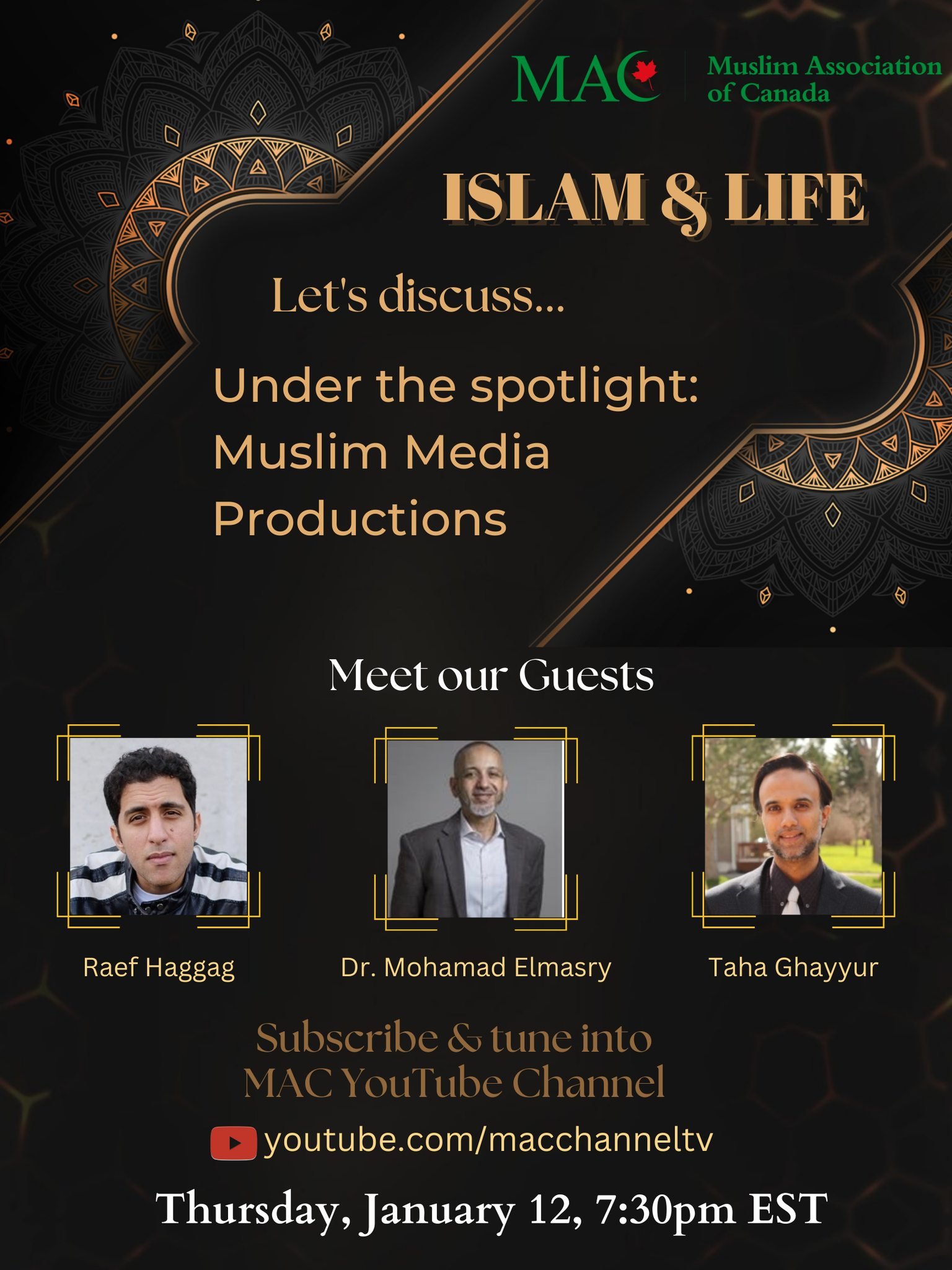 Once again, MAC Productions brings to you our weekly live Talk Show, Islam & Life where you can engage with our speakers from different walks of life and ask your questions. Tune into MAC YouTube Channel on Thursday, January 12 at 7:30pm EST for our first episode, setting the stage for many engaging and enlightening discussions to follow!
We are honoured to host our special guests, Dr. Mohamad H Elmasry 
Raef Haggag
 and 
Taha Ghayyur
 as we discuss the roles and responsibilities of Muslim Media Productions in this day and age.