Ontario Strengthening Supports to Combat Hate and Create Safer Communities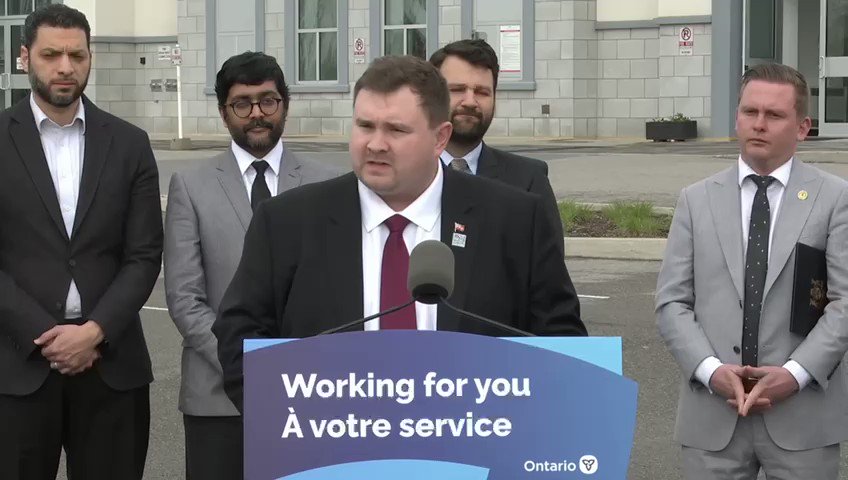 May 05, 2023
Province unveils new grant to help keep faith and cultural communities safe
TORONTO — The Ontario government is investing $25.5 million over two years to help address the rise of hate incidents against religious and minority groups. The new Anti-Hate Security and Prevention Grant will help faith-based and cultural organizations enhance or implement measures to ensure community spaces remain safe and secure.
"No Ontarian should live in fear that they will be targeted because of their background, who they love, or how they worship," said Michael Ford, Minister of Citizenship and Multiculturalism. "Building on our other investments to combat hate, the new Anti-Hate Security and Prevention Grant will help build stronger, safer and more inclusive communities and ensure everyone has a safe environment to practice their faith and express their culture and beliefs."
The grant will provide up to $10,000 to help religious groups, Indigenous communities and cultural communities better protect and secure their facilities from hate-motivated incidents, graffiti, vandalism or other damage. Grant funding can be used for things such as building upgrades, enhancing locks, installing cameras, training staff, completing security assessments, introducing safer cybersecurity measures, hiring short-term professional security personnel and making repairs.
"Everyone in Ontario deserves to be safe in their communities," said Solicitor General Michael Kerzner. "We have a zero-tolerance policy when it comes to hate and these grants will help provide safe and secure areas so that people can worship in peace. We will continue to protect the people of this province."
Since 2021, the government has allocated $40 million through the Ontario Grant to Support Anti-Hate Security Measures for Faith-Based and Cultural Organizations. The redesigned Anti-Hate Security and Prevention Grant will now cover the cost of additional prevention and capacity building measures, and allows for more organizations to apply.
Eligible organizations include:
Religious and spiritual communities (e.g., mosques, synagogues, temples, churches, etc.)
First Nations, Inuit, Métis, and urban Indigenous organizations
Cultural groups (e.g., 2SLGBTQQIA+ groups, Black, Asian and other diverse organizations offering programs, workshops and ceremonies that promote their communities' cultures)
Applications for the Anti-Hate Security and Prevention Grant will open in summer 2023.
Read the full article: Ontario Strengthening Supports to Combat Hate and Create Safer Communities | Ontario Newsroom