Launch of MAC Islamic Center Temporary Vaccination Clinic in Edmonton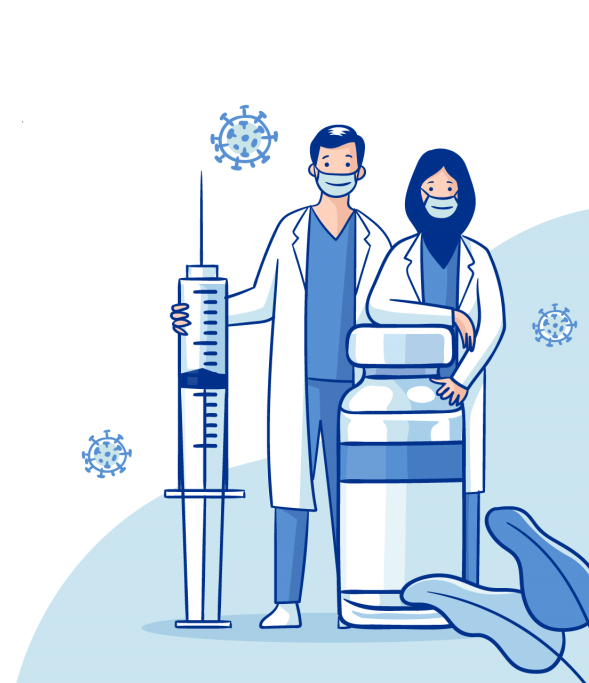 Edmonton- June 15th, 2021: The Muslim Association of Canada (MAC) commends Alberta Health and Alberta Health Services for strategically working with community partners to provide culturally-responsive vaccination sites for Albertans that need them most. 
MAC is pleased to announce its partnership with Alberta Health and the Alberta Health Services to use its location, MAC Islamic Centre (Rahma Mosque), as a temporary vaccination clinic in Edmonton, Alberta. The site will be open to the general public for those aged 12 and over within the postal code perimeters dedicated by Alberta health. The site will be open for 3 consecutive days from Friday June 18th, 2021 to Sunday June 20th, 2021. The MAC Islamic Centre temporary vaccination clinic will be the first to provide privacy accommodations to Muslim women in Edmonton. The details on registration for vaccination appointments at our Mosque will be released soon.
"We are very proud to offer our spaces and resources to serve Canadians in Alberta, Ontario and Quebec. Our faith guides us to be of service and benefit the communities we live in. stepping in during times of crisis is of paramount importance. We can only get through this pandemic if we all work together. These community and government partnerships proved to be effective working models for working together during challenging times", Sharaf Sharafeldin, Executive Director of the Muslim Association of Canada.
MAC has been actively engaged in pandemic response, consulted on public policy and mobilizing its nationwide network and resources to promote public education that is fact-based, multilingual, and culturally competent so no one is left behind at www.macnet.ca/covid19. MAC is proud of its record as a trusted vaccination partner of the Government of Ontario and Quebec, having already deployed first dose clinics with planned second dose clinics in both provinces. We look forward to our engagement with the Alberta Health and Alberta Health Services.
For more information about the Muslim Association of Canada visit www.macnet.ca. More details about the vaccination hub and registration will be released soon. For further inquiries email vaccine@macnet.ca.
For media enquiries please contact communcations@macnet.ca, or 905-822-2626 ext.233.
Backgrounder: The Muslim Association of Canada (MAC) is the largest Muslim organization in Canada. MAC brings a balanced, constructive and engaged understanding of Islam that aims to inspire Muslims in Canada.