MESSAGE OF THE EXECUTIVE DIRECTOR – January 2021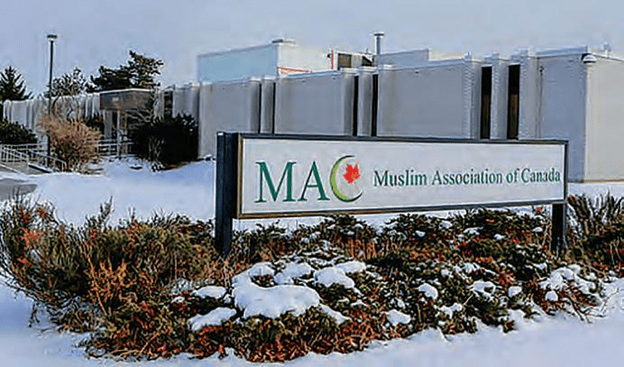 Asalamu Alaikum Wa Rahmatullah,
InshaAllah you, your families and communities are well and healthy. It is an honour to write this message to you at the onset of a new year, Alhamdulillah.
اللهم أَدْخِلْهُ عَلينا بِالأمْنِ وَالإيمان وَالسَّلامَةِ وَالإسْلام وَرِضْوَانٍ مِّنَ الرَّحْمن وِجوارٍ مِّنَ الشَّيْطان
Allahumma adkhilhu 'alayna bil amni wal iman, was salamati wal islam, wa ridwanim minar Rahman, wa jiwarim minash shaytan
O Allah, bring this [month or year] upon us with security, iman, safety, Islam, your pleasure and protection from shaytan.
(Al-Mu'jamul Awsat of Tabarani, Hadith: 6237)
Alhamdulillah, as the year ended and we embrace the new year, a lot has been happening within the organization.
Through the winter holidays, MAC was able to bring a unique 10-day trilingual summit that offered 30 scholars, activists and leaders who engaged in a dialogue around the theme Deeply Rooted | Standing Strong. These discussions circled around the most important topics for Muslim Canadians across the country today. All our sessions are available for you to still view at: https://www.youtube.com/MACChannelTV
As COVID-19 stipulations continue across the country, every center and mosque continues to follow the regulations within their specific regions. Providing safe spaces of worship is a priority for us.
Our schools across the country are back into session, also following the regional COVID-19 stipulations across the country. Our students are engaged in the high quality programming, in the way that maintains the best and safest environment to our communities.
Several chapters across the country, including Vancouver, Toronto, Montreal partnered with Canadian Blood Donation Services and led successful blood donation drives this past month, responding to the continued need for blood amidst the COVID-19 pandemic.
Our youth programs across the country are also connecting with youth in unique and meaningful ways. This past month, our Waterloo and Mississauga chapters led important programs on youth mental health topics.
With the year ahead of us, we are optimistic that inshaAllah this will be a year of blessings and opportunities for us as a community. We continue to trust that Allah(swt) will guide us through these times and give us the ability to be resilient, inshaAllah.
We look forward to a year of great opportunities to continue to serve Canadians at the grassroots level through education, spiritual services and community engagement.
Wa Salamu Alaikum,
Sharaf Sharafeldin
Executive Director
Muslim Association of Canada