Muslims in Waterloo region prepare to celebrate Eid al-Adha with pandemic precautions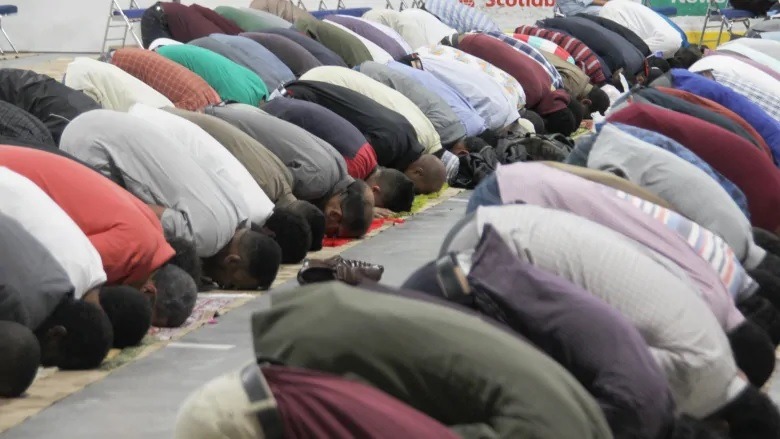 Muslims in Waterloo region prepare to celebrate Eid al-Adha with pandemic precautions
People will need to register to attend prayers, Kitchener Masjid hosting drive-thru barbecue
Kate Bueckert · CBC News · Posted: Jul 31, 2020 6:00 AM ET | Last Updated: August 2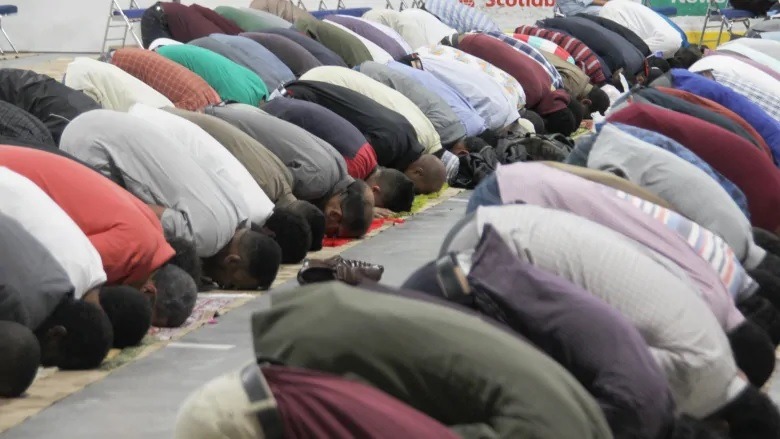 Celebrations for Eid al-Adha will look very different this year for Muslims in Waterloo region.
In past years, thousands of people gathered at the Kitchener Aud, taking up two ice pads for prayers and family activities, inflatables and food, to mark the Islamic holiday, also known as the Festival of Sacrifice.
Mosques were allowed to reopen for prayers in mid-June. People need to make an appointment to attend Eid prayers at the Kitchener Masjid and Hespeler Masjid on Friday because the mosques have to cap how many people are in the buildings to allow for proper physical distancing. Once the prayers are done, people are expected to leave immediately.
Mirsad Kaplani, manager of Kitchener Masjid, said they're doing their best to organize prayers "so that we can have a joyful Eid, but it's not the same as we used to have it."
There are five prayer times in Kitchener with a maximum number of 150 people, which is not enough to meet the need, Kaplani said, but it's all they can offer because of the need to sanitize the building between prayers.
'Many of us wish we could gather'
Food is a big part of the celebrations. The Kitchener Masjid will host a barbecue Friday afternoon, but it will be a drive-thru, with people picking up their food and loot bags and freezies for children before driving somewhere else to eat.
Kaplani said most people are understanding of the situation that the masjid just can't accommodate large crowds during the pandemic.
"Of course it's not the same. And you know, it doesn't feel the same. Usually when we start with the prayer, we have a big crowd … thousands of people coming and that's in itself a big joy," he said. "What can you do?"
Members of the K-W Unity Mosque will be celebrating with a virtual Eid celebration on Saturday with members of the Toronto Unity Mosque.
The event will feature a khutbah, or sermon, by one of the first female imams in the world, Imam Amina Wadud.
"It should be fascinating and very inspiring," Fran Pappert-Shannon, co-ordinator of the K-W Unity Mosque, told CBC Kitchener-Waterloo in an email.
"Many of us wish that we could gather as a mosque. We have 50 members. But the reality is that we must observe safety first."CBC's Journalistic Standards and Practices|About CBC News
Original article found here.