PRESS RELEASE MAC EID AL-ADHA CELEBRATIONS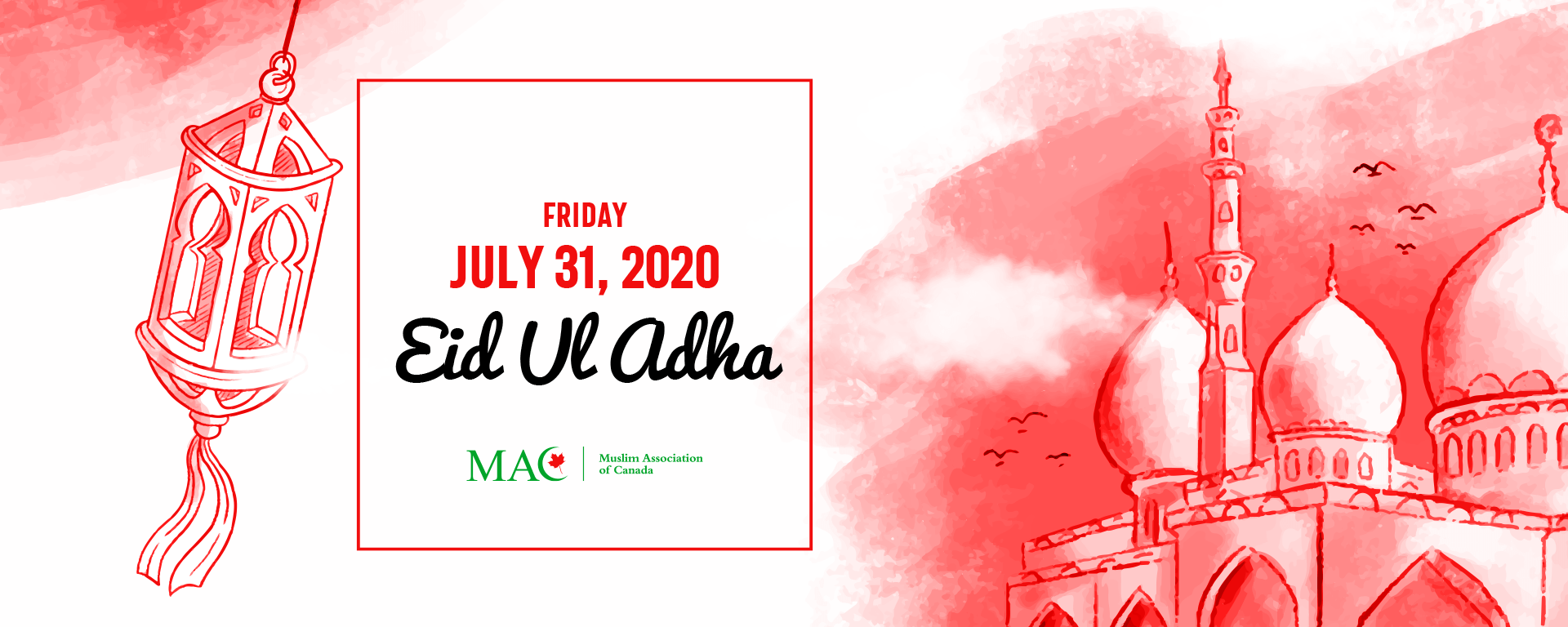 Mississauga – July 27th, 2020
PRESS RELEASE MAC EID AL-ADHA CELEBRATIONS
The Canadian Muslim community will be celebrating s Eid Al-Adha on Friday July 31st.
As we gradually and safely transition back to a new normal through the pandemic, the Muslim Association of Canada (MAC) is working hard to ensure that our communities can safely celebrate this Eid with their community.
Every MAC chapter from coast to coast will be arranging for Eid prayers at local mosques and centers in accordance with the local public health social distancing rules and directives. To continue to bring the spirit of Eid, MAC Mosques and centers will be hosting drive-thru Eid celebrations to help bring the feeling of communal celebration amidst these unique circumstances.
MAC continues to stay committed to the spirit of giving and building our community. This year many Canadians faced financial and emotional strains. MAC continues to provide families and individuals locally with basic needs of grocery and hygiene products through our MAC Community Food Share program."The Muslim Association of Canada wishes our communities a blissful, joyous, and safe Eid Al-Adha with their families, communities and loved ones". Executive Director Sharaf Sharafeldin
MAC Centers celebrating Eid Al-Adha on July 31st, 2020
For further questions please email communications@macnet.ca or call at 905-822-2626 Ext. 233
______________________________________________________________________________
Muslim Association of Canada