MAC Executive Director's Opinion at the Hill Times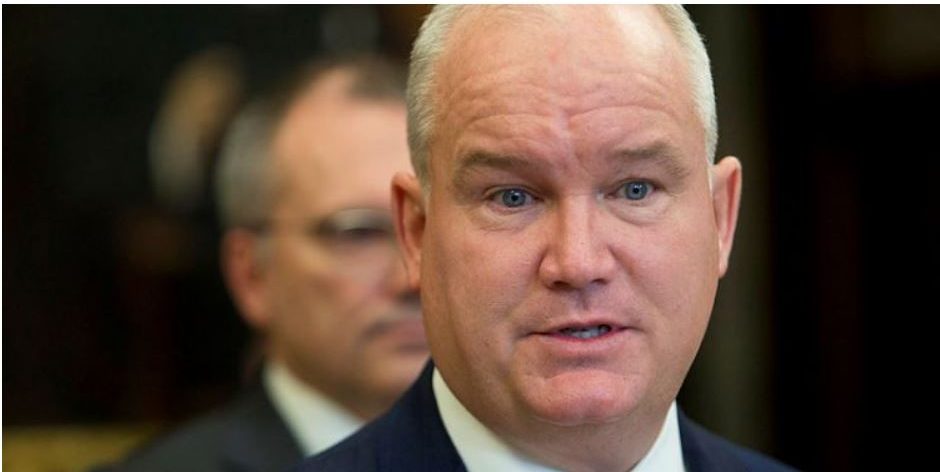 "Erin O'Toole must make amends to garner Canadian Muslim votes in the next election"
A leadership campaign is an opportunity for political parties to re-introduce
themselves to the electorate. With the 2020 federal Conservative Party leadership race behind us, it's important to reflect on the direction the party has taken in the last decade, and how this has affected its relationship with Canadian Muslim voters.
Canadian Muslims went to the polls in ever larger numbers in 2015 as the Conservatives attempted to whip up anti-Muslim hatred using tactics such as the "barbaric cultural practices" hotline and anti-immigrant and anti-refugee discourse. In 2011, 46.5 per cent of the Canadian Muslim community voted; that number jumped to 79 per cent four years later, with the sole purpose of keeping the Conservatives out of office. Canadians broadly rejected these cynical and divisive ploys and the Conservatives were out.
This is remarkable because even Muslims who share conservative values—ranging from fiscal responsibility to compassionate social policy—voted Liberal for the first time. Stephen Harper introduced Canada to "fear and smear" politics, while simultaneously threatening religious freedoms, particularly of Canadian Muslims. The 2019 election was equally concerning, with Andrew Scheer allowing candidates who had expressed anti-Muslim views to run.
The recent leadership race presented a different approach, especially to Canadian Muslims. Erin O'Toole and Peter MacKay both built campaigns with outreach to Muslim leaders. MacKay visited a mosque for Eid celebrations. Senator Salma Ataullahjan, the only Muslim in the Conservative caucus, endorsed him. O'Toole's campaign chair Walied Soliman is a prominent Canadian Muslim. The inclusive discourse
attracted many conservative Muslims to their campaign teams, and their outreach efforts recruited as party members Muslims who have a renewed sense of hope that a future Conservative opposition or government could prove respectful of the community.
At the same time, a thread of Islamophobic rhetoric continued throughout the leadership campaign by the extreme right, attacking O'Toole and MacKay for their outreach to Muslims. Allowing this rhetoric to flourish would undo any hope Canadian Muslims may be slowly regaining in the Conservative Party. As we look beyond the leadership race, our concerns are those of many Canadians, including the economy, jobs, housing affordability, taxes, national security and the environment. However, for the newly elected leader of the Conservative Party, Erin O'Toole, these four additional issues should be top of mind as it relates to Canadian Muslims: One, a commitment to a true big blue tent that builds an inclusive, diverse party and offers a platform for a better Canada without anti-Muslim rhetoric and politics of division.
Two, the party must recognize growing Islamophobia and combat all hate with tangible, implemented policies. The party must not permit white supremacy groups and far-right extremists to continue to stoke anti-Muslim sentiments that directly threaten the freedoms and safety of minority groups, including Muslim Canadians. Three, demonstrate a vision for Canada that unites us all around a sense of national purpose while protecting civil liberties. Police and security agencies must be held accountable for discriminatory and unlawful practices. Bill 21 must be condemned and religious liberties of faith groups in Quebec must be defended.
Four, Canada's place in the international community must be based on a foreign policy that is not only better for our economy but repositions Canada as a world leader that applies a consistent valuesbased stance on human rights around the world. Persecution of Muslims in Kashmir, Burma, and China must be condemned. Our relations with oppressive and occupying regimes must be conditional on their respect of human rights.
It is time for Erin O'Toole to reclaim true conservative values. Divisive anti-Muslim politics should never find a place in the Conservative Party of Canada's ideology. The revival of progressive-centrist leadership has caught the attention of Canadian Muslims, and could shape the outcomes of the next election, with Muslims voting on political belief, not fear. Canadians deserve political representation that stands for the rights of every citizen and respects their dignity, no matter their religion.
Sharaf Sharafeldin is executive director of the Muslim Association of Canada, a national non-profit organization providing religious and educational services for the Muslim community in Canada. MAC serves more than 50,000 Muslims across the country.
Click here to read original article