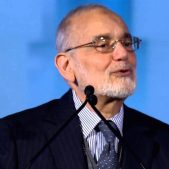 Dr. Jamal Badawi
Dr. Jamal Badawi is an Egyptian-born Muslim Canadian. He is a Professor Emeritus at Saint Mary's University in Halifax, Nova Scotia, where he taught in the Departments of Management and Religious Studies. He is a well-known author, activist, and speaker on Islam who is invited to speak around the world. He is the founder/chairman of the Islamic Information Foundation, which is a non-profit foundation seeking to promote a better understanding of Islam and the Muslims. He also served as  the Vice-Chairman of the board of directors at the Islamic American University.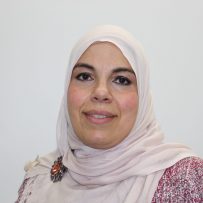 Sr. Rania Lawendy
Rania Lawendy is a first generation Canadian Muslim who recently obtained her Masters in Educational Leadership. She is one of the founders of the Kitchener Masjid, Islamic Centre of Waterloo, Masjid Aisha and Al Huda Weekend School. She is the founder and currently serves as the principal of MAC Maple Grove School in Kitchener. She is a community and Muslim rights activist that has been involved in MAC since 1998. She is also the first Muslim woman chaplain in Canada at the University of Waterloo. She is a well travelled public speaker who has spoken on a myriad of topics ranging from community issues, media, youth, women, education, interfaith and other topics of interest in Islam all over the world. Most recently Rania, was appointed a voting member at large to the Children and Youth Planning table for the Region of Waterloo.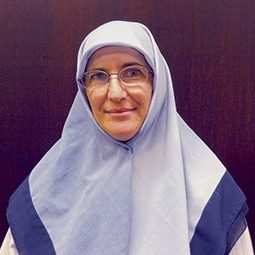 Dr. Kathy Bullock
Dr. Katherine Bullock is a Lecturer in the Department of Political Science at the University of Toronto Mississauga. Her teaching focus is political Islam from a global perspective, and her research focuses on Muslims in Canada, their history, contemporary lived experiences, political and civic engagement, debates on the veil, and media representations of Islam and Muslims. [She was the editor of the American Journal of Islamic Social Sciences from 2003-2008, the Vice-President of The Association of Muslim Social Scientists (North America) from 2006-2009.] She is also President of The Tessellate Institute, a non-profit research institute, and of Compass Books, dedicated to publishing top-quality books about Islam and Muslims in English. She embraced Islam in 1994.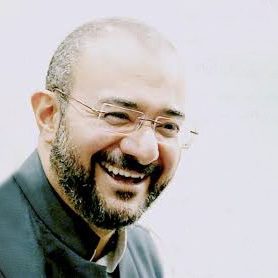 Dr. Jasser Auda
Dr. Jasser Auda is a scholar of Islamic legal theory with a focus on the higher purposes (maqasid) of the Islamic law. Among his many prestigious titles, he is the President of Maqasid Institute Global, a think tank registered in the USA, UK, Malaysia and Indonesia, a Founding and Board Member of the International Union for Muslim Scholars, and an Executive Member of the Fiqh Council of North America. He has a PhD in the philosophy of Islamic law from the University of Wales, UK, and a PhD in systems analysis from the University of Waterloo, Canada. Early in his life, he memorized the Quran and undertook traditional studies at the Study Circles of Al-Azhar Mosque in Cairo, Egypt.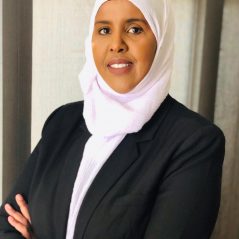 Sr. Nimao Ali
Ms. Nimao Ali has been working as an educator for both adults and children for almost 20 years. After completing her Bachelor's Degree, she received her Adult Education Teaching Certificate at Algonquin College, then completed Principal Qualifications at York University. After over a decade of teaching at Abraar School, a private Islamic school in Ottawa, Ms. Ali became the principal of Abraar Secondary School. Ms. Ali spent many summers working on aid projects in East Africa, and has also co-founded local organizations undertaking key projects in girls' education and empowerment in Canada. In 2017, she served as an external adviser to the Minister of Children and Youth Services of Ontario and she is a current board member of Somerset West Community Health Centre. She was nominated for the 2017 Governor General Awards for her outstanding leadership. She is also the Muslim Chaplain at Carleton University.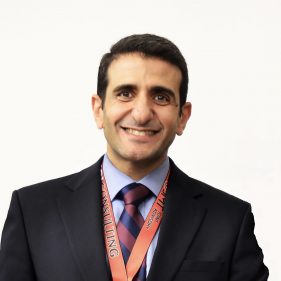 Dr. Ehab Badr
Dr. Ehab Badr graduated from the College of Medical Studies of Al- Mustansiriya University in Baghdad, then continued his specialization in Jordan, Ghaza, and London, ON, where he currently lives. He also holds a Bachelor's in Shariah and Islamic Studies from Cairo University and Sanad Ijaza of the Holy Qur'an in the Rewaiyah of Hafs from Asem. He completed management and leadership studies from Harvard University, Boston and a diploma in leadership from Istanbul, Turkey.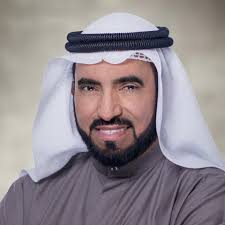 Dr. Tarek AlSuwaidan
Dr. Tareq Mohammed Al-Suwaidan is a Kuwaiti writer, historian, businessman, and Muslim scholar. He is chairman of the Gulf Innovation Group. He is well known in the Middle East and in Muslim communities throughout the world for his management and strategic planning training, and television shows and appearances.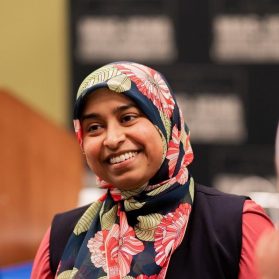 Dr. Sameera Ahmed
Dr. Sameera Ahmed holds a Ph.D. in Clinical Psychology, has a private clinical practice in Canton, Michigan, and has taught classes at a variety of universities across the US. She is known for her contributions in promoting Muslim mental health through the publication of Counseling Muslims: Handbook of Mental Health Issues and Interventions, the most cited, internationally known academic book on Muslim Mental health. She serves as Associate Editor for the Journal of Muslim Mental Health and mentors up-and-coming Muslim mental health researchers. Dr. Ahmed is a leading expert on American Muslim youth, and has been a community activist at both the grassroots and national levels for over 30 years, including serving as Vice-President for MSA-National and as a board member of the Muslim American Society (MAS).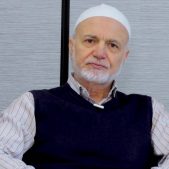 Sh. Mohammad Zahid Aboghodda
Sheikh Aboghodda is the son of the late Abdul Fattah Abu Ghuddah, an exemplary Shaykh and a renowned Muslim scholar with robust expertise in the fields of Hadith, Fiqh, Adab, and Dawa. Shaykh Zahid has studied with various Islamic sciences under the guidance of his late father. He has been blessed to meet many Muslim scholars and personalities around the world.
His lectures cover various Islamic subjects including Fiqh, Hadith, Akhlaq, Uloom ul-Quran and History. He is a frequent Khateeb and speaker at numerous Masajid in the Greater Toronto Area. He has authored and translated a number of books in both Arabic and English. He also holds an MBA from the University of Toronto and has been residing in Canada since 1991.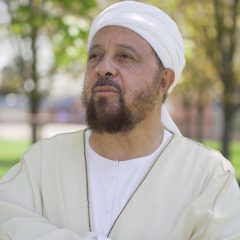 Dr. Abdullah Hakim Quick
Shaykh Abdullah Hakim Quick, PhD, is a senior historian and the Head of AlMaghrib's Sīrah and Islamic History Department. He pursued his study of Islam at the Islamic University of Madinah in Saudi Arabia where he graduated and received an Ijaza from the College of Da'wah and Islamic Sciences in 1979, one of the first two students to do so from the West. He later completed a Master's Degree and a Doctorate in African History at the University of Toronto in Canada. Shaykh Abdullah has served as Imam, missionary, teacher, counsellor and media consultant in the USA, Canada, South Africa and the West Indies. Presently he is a Senior Lecturer with the Islamic Institute of Toronto (I.I.T.) and the Outreach Coordinator with the Canadian Council of Imams.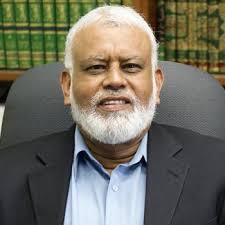 Dr. Ahmad Kutty
Dr. Ahmad Kutty was educated in the traditional Islamic Sciences at Islamiyya College in Kerala, India and at the Islamic University of Madina, where he received his ijazahs (licenses/designations) as an 'a'lim and faqih. He earned his M.A from the University of Toronto and pursued doctoral studies at McGill University, Montreal. Over the past 40 years, he has been Director of the Islamic Center of Toronto, Director of the Islamic Foundation, Toronto, Canada, and has served on the Fiqh Council of North America. Currently, Dr. Kutty is a resident scholar and senior lecturer at the Islamic Institute of Toronto. His courses include Qur'an & Hadith Sciences, Islamic Theology & Jurisprudence, and Islamic Ethics & Spirituality among others.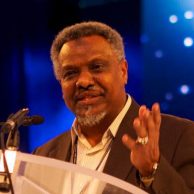 Sh. Abdalla Idris
Shaykh Abdalla Idris Ali served as imam and director, and founded the first full-time Islamic school in Toronto, Canada. He served as the principal of ISNA Islamic Community School for 17 years. He also served on ISNA's Executive Council, Majlis Ash-Shura, Youth and Education Committee and as president of ISNA for two terms. He is the chair of the Islamic Media Foundation, a Board member of the North American Islamic Trust (NAIT), a founding member of Council of Islamic Schools of North America (CISNA), and chair of ISNA Education Forum. He is currently working as the executive director of ISNA Canada.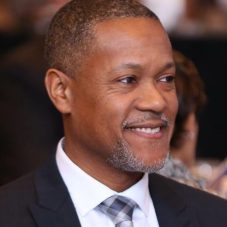 Sh. Yasin Dwyer
Imam Yasin Dwyer was born to parents of Jamaican heritage in Winnipeg. He is the executive director of Muslim Chaplaincy of Toronto. Before joining Muslim Chaplaincy of Toronto, he was a part of the multi-faith chaplaincy team at Queen's University in Kingston, Ontario. Imam Yasin has lectured extensively on topics such as religion and the arts, Black Canadian culture and the history of Muslims in the West.
Along with working alongside many non-profit organizations in Canada, Imam Yasin was the first full-time Muslim chaplain to work with the Correctional Service of Canada, a position he held for 12 years. He is also a board member of the Montreal-based Silk Road Institute.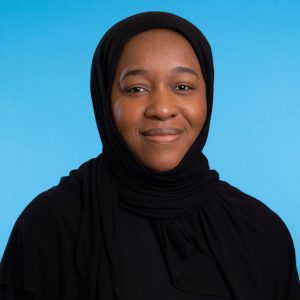 Sr. Nuriddeen Knight
Nuriddeen Knight completed an MA in psychology with a focus on child and family from Columbia University. Alongside her academic degree, she studied traditional Islamic knowledge including Islamic law, theology, spirituality and prophetic biography with local scholars and in the majalis in Amman, Jordan. She is the author of 40 Hadith of Our Mother 'Aisha, a collection of forty hadith narrated from the beloved sage, scholar, wife of the prophet, peace to him, Lady 'Aisha.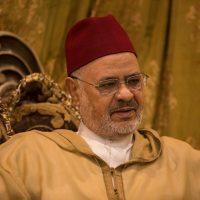 Dr. Ahmed Raissouni
Sheikh Dr. Ahmed Raissouni is the President of the International Union of Muslim Scholars, and professor of usul al-fiqh (Principles of Islamic Jurisprudence) and Shariah's maqasid (higher purposes of Shariah) at the faculty of Arts and Human Sciences, Muhammad V University and at Dar al-Hadith al-Hassania Institute in Rabat. He is also a senior expert at the International Islamic Fiqh Academy, Jeddah and a visiting professor at Zayed University, UAE and at Qatar Faculty of Islamic Studies. He has supervised more than one hundred MA and Ph.D. theses and authored many books on the higher purposes of Shariah, Islamic political theories and issues of religious revival.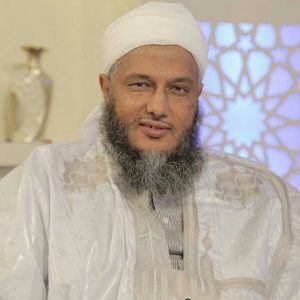 Dr. Mohamed Al-Dido
Dr. Mohamed al-hasan Walid al-Dido is a Muslim Scholar, author, writer, faqeeh, and poet. He is President of O'lama Information center, President of Abdallah ibn Yasin University in Mauritania, and head of Mauritania's "Center for the Development of Scholars". In 2014 he was the Vice president of the International Union of Muslim Scholars, of which he is still a member. He is a graduate of Imam Muhammad ibn Saud Islamic University. The Shaykh is an international speaker and has written numerous books.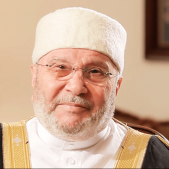 Dr. Mohamed Rateb Al-Nabulsi
Dr. Mohamed Rateb Al-Nabulsi is a Syrian professor, scholar, and educator. He holds a Bachelor's degree in Arabic literature and a Diploma in Education from Damascus University, and a doctorate in Education from Dublin University. He also received his Bachelor's degree in Hadith transmission from Damascus University. He worked as a teacher in various academic institutions including Damascus University, where he was an education scholar-lecturer, Shariah wa Ossoul din (religion's fundamentals) university of Damascus, where he was a professor in scientific miracles in Quran and Sunnah, and the Islamic University of Tripoli.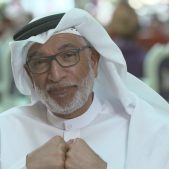 Dr. Jassim Sultan
Dr. Jassim Sultan is a Qatari globally renowned thought leader. He is an intellectual, writer and lecturer in a variety of topics mainly evolving around building the capacity of young generations to enable them to better build their nation and serve humanity. He is the founder of the Nahda project which aims to cast a more open inquiry into an Islamic oriented social change allowing youth more autonomy to design their own projects with a focus on mentorship to help them succeed.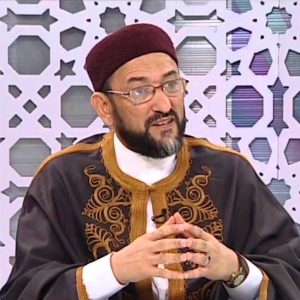 Dr. Wanis Al-Mabrouk
Dr. Wanis Al-Mabrouk has an undergraduate degree in Shariah and the Fundamentals of Religion from Amman, Jordan and a masters of Sharia from Wales university. He also has a Diploma of Psychology from the British Academy. Dr. Wanis is currently the Dean of Imam Malik Academy in Turkey. He teaches at the European Institute of Human Sciences Sharia and Islamic Jurisprudence. Dr. Al-Mabrouk is also the Head of Da'wah department in the Federation of Islamic Organizations in Europe and is a founding member of the International Union of Muslim Scholars.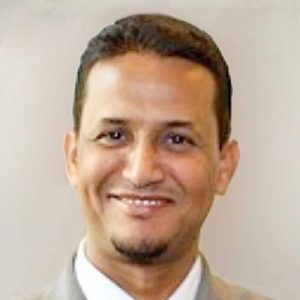 Dr. Muhammad al-Mukhtar al-Shinqiti
Dr. Mohamed El-Mukhtar El-Shinqiti is professor of Political Ethics and History of Religions at Hamad Bin Khalifa University in Qatar. He holds a PhD in the history of religion from Texas Tech University, USA. He previously taught Qur'anic exegesis (tafsir) and Arabic grammar at Al-Iman University, Yemen; Arabic literature at the American Open University in Virginia, USA; and world religions at Qatar University. He has written books in English and Arabic, which have been translated into more than five other languages. He is also a regular contributor to Al-Jazeera TV channel and its website, where he has published over 400 analytical articles in Arabic and English.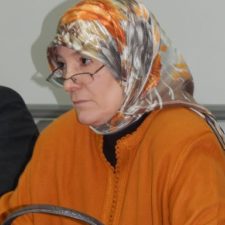 Dr. Naziha Maarij
Dr. Naziha Maarij is a University Professor at Mohamed 1st Oujda Morocco specialized in the Dialogue of Civilizations and Complementarity of Knowledge. She is also the General Secretary Assistant of International Union of Muslim Scholars and the head of the women and family committee.
Dr. Khaled Hanafy
Dr. Khaled Hanafy is specialized in the fundamentals of Fiqh and was a lecturer in Usul al-Fiqh at Azhar University in Cairo. Currently, he is the head of the Council of Imams and Scholars in Germany, a member of the European Council for Fatwa and Research and the dean of the European Institute of Human Science of Frankfurt, Germany where he currently resides.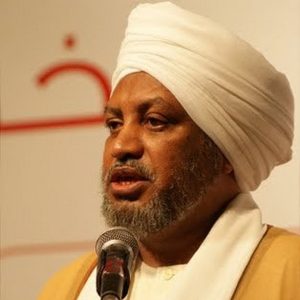 Dr. Issam El-Bashir
Dr. Issam El-Bashir is a Sudanese scholar and Islamic preacher. He is the Vice President of The International Union of Muslim Scholars (IUMS). He holds a Masters and PhD in Hadeeth learning. He was appointed in 2012 as President of the Islamic Fiqh Academy of the Republic of Sudan. He has worked in many universities, and has served as the Undersecretary for Islamic Studies in the European College of France, member of the Islamic Fiqh Academy of the Muslim World League in Makkah, member of the European Council for Fatwa and Research, and Sudanese member of parliament from 1992 to 2006, among other roles.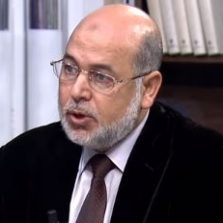 Dr. Wasfy Abozaed
Dr. Wasfy Abozaed is a professor of fiqh and objectives of the Shariah. He holds many ijazat (authorizations) in Quran as well as books of hadith and authenticity. He is the president of the Islamic civilization presence centre for Shariah studies. He is the President of the research institute of the Sunnah Scholars Association and a member of their executive committee. Dr. Wasfy Abozaed is also a member of the International Union of Muslim Scholars and the head of the tazkiyah and shari' knowledge committee. Dr. Wasfy Abozaed was a guest in hundreds of TV shows and tens of Islamic and international conferences and summits. He is the author of hundreds of articles in international news outlets and many books.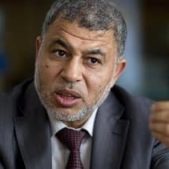 Dr. Ahmed Jaballah
Dr. Ahmed Jaballah holds a Bachelor of Theology from the Faculty of Islamic Law and Theology at the University of Ez-Zitouna in Tunis, and a Masters and doctorate from the Department of Islamic Studies at Sorbonne University in Paris. Dr. Jaballah is a member of the International Union for Muslim Scholars, Vice-President of the European Council for Fatwa and Research, a board member of the French Council of Islamic Finance, and a member of Religions Pour la Paix (Religions for Peace) in France, among other roles. He has lectured widely and published numerous papers and essays on various areas of Islamic thought and Muslim reality in Europe. He is currently professor of Higher Studies at the European Institute of Human Sciences in Paris.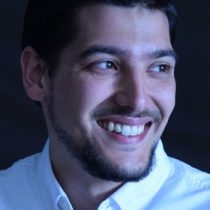 Sh. Mahdi Tirkawi
Sh. Mahdi Tirkawi is the imam at Al Rawdah Mosque in Montreal. He studied at Al Azhar University in Cairo, then received a Masters in Islamic Studies from the University of Montreal. He is involved in youth programming and education at Al Rawdah Mosque, and in interfaith and inter community dialogue in the province of Quebec at large.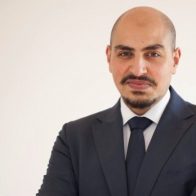 Br. Marwan Muhammed
Marwan Muhammad is a French-Egyptian author and statistician. After a career in finance, he dedicated the last 12 years to the fight against Islamophobia. He was the spokesman and then the director of the Collective Against Islamophobia in France (CCIF), the most prominent human rights NGO in France supporting Muslims, before becoming a diplomat for the Organization for Security and Cooperation in Europe (OSCE), where he supported Muslim communities all accross Europe, Central Asia and North America. In 2018, he conducted the first survey of Muslims in France (in which 27 000 took part), before founding the Muslims' Platform, an umbrella organization gathering hundreds of Mosques and Islamic organizations across France, with more than 75 000 supporters. He now works as a Human Rights consultant for International Organizations.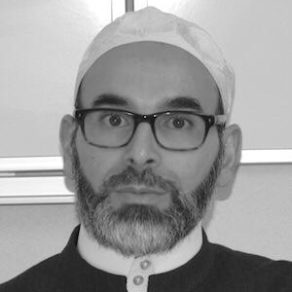 Dr. Zakaria Seddiki
Dr. Zakaria Seddiki graduated from the Faculty of Sharia, Al-Azhar University, and holds a PhD on the topic of martyrdom in Islam from the Sorbonne University in France. He is the founder and director of the Institut Musulman d'Enseignement à Distance (Muslim Institute of Distance Education), the chairman of Audit, Conformité Ethique Et Recherche En Finance Islamique (Audit, Compliance and Research in Islamic Finance) and serves as adviser to some institutions. Some of Dr. Siddiki's works include the following. He supervised the editing of the translation into French of the Holy Qur'an, and Exegesis of the Holy Book by Ibn Kathir. He reviewed and explained Nour Al Uyoun Fi Sirat Al Ameen Al Mamoun (A biography of Prophet Muhammad (PBUH)) by Ibn Sayyid al-Nas. His publications also include Qur'an and the Theory of Evolution in French (Proceedings of the Conference of New Leuven University, Belgium) and The Views of Islamic Schools of Jurisprudence on the Provisions on Animal Slaughtering, in French, (Journal of the European Institute of Human Sciences). He also participated in many international conferences and seminars in Algeria, France, Belgium, Britain, Sweden, Canada, Egypt, Senegal and South Africa. He is interested in issues of Islamic thought in general, and the renewal and revival of the jurisprudence of behavior through modern innovations, in particular.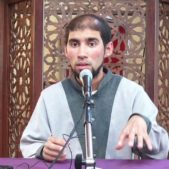 Sh. Othmane Iquioussen
Othmane Iquioussen is one of the youngest Imams in France. Born near Valenciennes, he is imam at the mosque of Raisme, in the North. He graduated in Islamic science from the prestigious Al Azhare University in Cairo. He participates in numerous conferences on interreligious dialogue. He is one of the 2 authors of a known book "Le Destin secret d'un pays: Dialogue avec le Cœur de France".