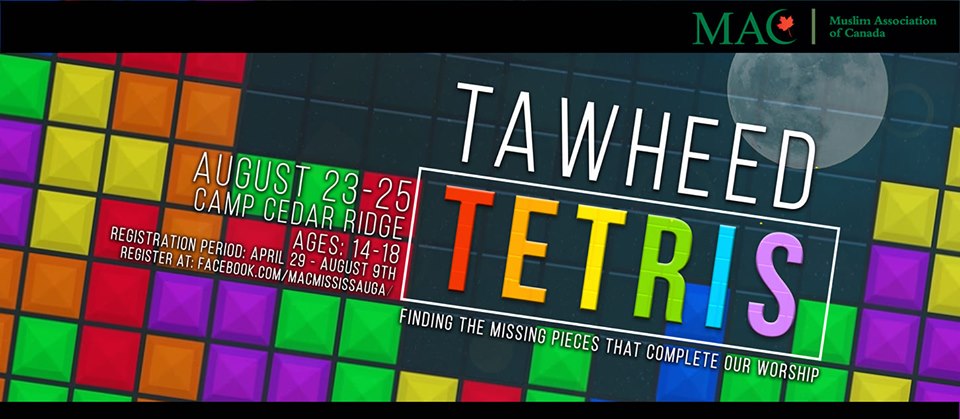 MAC Camp Awakening – Tawheed Tetris
We're back with another MAC Camp Awakening to make the summer all the better!
Each year the Camp committee deliberates on the best theme for the camp and this year, we decided to rewind back to the 90s. Tawheed is the Oneness of God, and one of the fundamental aspects of Islam. This year's theme is Tawheed Tetris and the goal of this camp is to provide you with the tools to find the missing pieces to complete your worship and elevate your levels of faith!
We'll gather at a beautiful campsite, listen to engaging talks, discuss important modern Islamic topics, swim, race, play sports and build a sisterhood and brotherhood that lasts decades. This year will be no different! We have an amazing schedule for you and we look forward to seeing you there!
Register Online here
Counsellor Application forum
57 Cemetery Rd,
,
Bancroft, Ontario