'This is basically our Christmas': Edmontonians gather to celebrate Eid al-Fitr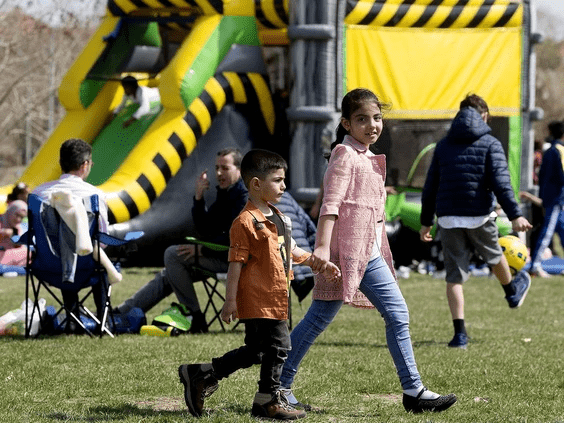 May 2, 2022 | Edmonton – After a month-long fast, Edmonton's Muslim community gathered at Callingwood Park on Monday to celebrate Eid al-Fitr, the celebratory feast following Ramadan.
Mahmoud Ibrahim, an Imam at Rahma Mosque, said he was worried a number of people wouldn't show up due to COVID-19 concerns. At 11 a.m., though, the crowd of more than 1,000 Edmontonians was still growing.
"It feels great that the community is getting back together after two years of pandemic, after two years of isolation," said Ibrahim.
"Today we break our fast and we celebrate this great occasion that we could fast 30 days of mercy, 30 days of giving from God and 30 days of generosity from God. We also display generosity to each other, we visit each other, we give donations, we give charity on this day. It's a very important day on the Muslim calendar."
To read the full article, click here.