Update: Smear Campaign Continues Despite Mediation Attempts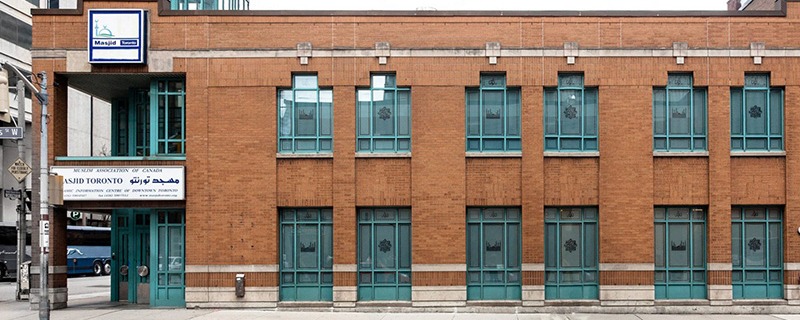 Mississauga– March 23, 2021: The Muslim Association of Canada (MAC) emphasizes the holistic message of Islam within the context of Canada's diverse society.
The Muslim Association of Canada would like to thank the many community members who sought clarity, rather than spreading slanderous content, on the validity of claims being made against the organization. This is in line with the Islamic and ethical principles that bind our community together.  
" قال رسول الله صلى الله عليه وسلم : " كفى بالمرء إثما أن يحدث بكل ما سمع "
The Prophet (ﷺ) said: "It is enough falsehood for a man to relate everything he hears."
On February 17, 2021 MAC issued a statement in response to community requests for clarification on an ongoing legal case against several organizations and former employees.
https://www.macnet.ca/2021/02/17/response-to-a-smear-campaign-in-relation-to-action-against-employees-breaching-contractual-agreements
As set out in MAC's previous announcement, MAC is currently engaged in litigation involving some former employees. Recently, one of the defendants has made an appeal for funds to support in defending the lawsuit. It is understood that some community members may be moved by this individual's emotional appeal; however, MAC wishes to make clear that it disputes many of the statements made by this former employee in their appeal.
Despite ongoing proceedings of the legal case, MAC has continued to welcome and engage in mediation attempts led by members of the community who have taken it upon themselves to find a resolution. Unfortunately, as of this date, the parties have been unable to agree on a resolution and mediation attempts have been unsuccessful.
As a charity and a Muslim community organization, MAC has a responsibility to protect community donations and resources that have been developed to provide responsive programming to support the religious and social needs of the community. In over 20 years of community service, this is the first time there has been such a severe breach of trust and abuse of community resources for personal benefit. After many attempts to resolve the situation were unsuccessful, we were left with no choice but to pursue legal action. This case is well documented and supported with evidence and witnesses.
MAC's internal policies and procedures attempt to ensure accountability, transparency and compliance to Islamic ethics and regulatory requirements at all levels of the organization. It is imperative that Muslim organizations and the community at large take individuals to account who misuse organizational resources or abuse their positions however senior these individuals are.
---
Muslim Association of Canada
www.macnet.ca | (905) 822-2626