Response to a Smear Campaign in Relation to Action Against Employees Breaching Contractual Agreements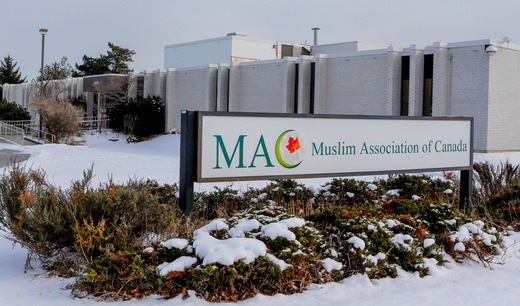 Response to a Smear Campaign in Relation to Action Against Employees Breaching Contractual Agreements
Mississauga– February 17, 2021: The Muslim Association of Canada (MAC) emphasizes the holistic message of Islam within the context of Canada's diverse society.
"إِنَّ اللَّهَ يَأْمُرُكُمْ أَن تُؤَدُّوا الْأَمَانَاتِ إِلَىٰ أَهْلِهَا وَإِذَا حَكَمْتُم بَيْنَ النَّاسِ أَن تَحْكُمُوا بِالْعَدْلِ ۚ.."
Indeed, Allah commands you to render trusts to whom they are due and when you judge between people to judge with justice. (Quran Translation; 4:58)
MAC has been the subject of an anonymous defamation campaign consisting of several anonymous videos on social media platforms followed by a petition launched by a number of individuals.
MAC has been monitoring this situation but it is MAC's policy not to comment on unfounded anonymous claims.
As a result of confusion in the community and requests by community members for clarifications we are providing the response below.
MAC was established to serve the Muslim community. We take this responsibility seriously in our governance, oversight and operations. With over 20 years of service, MAC has established policies to protect the institutions, assets, and intellectual property. This is an ethical and a moral responsibility.
Despite many rumours, the defamation campaign is related to a serious employee contractual breach in which confidential and private information, as well as MAC's intellectual property, was misappropriated for personal profit and use. MAC firmly believes that Islamic organizations are entrusted to protect the assets of the community. One fundamental aspect of this accountability is to ensure that community assets are never used for personal benefit or profit.
MAC cannot comment further as per its obligation to respect the confidentiality of employee matters, disputes and the confidentiality of legal proceedings.
In resolving disputes, including this one, MAC's practice is to de-escalate and give preferential priority to voluntary community mediation. MAC has exhausted every mediation attempt to come to a resolution over a period of a year, which have been consistently rejected or dismissed by the other party.
In using legal counsel, MAC first strived to mediate but without cooperation from the other party. As a final resort MAC chose to take legal action, which was neither a preferable nor an easy decision.
The videos that have been disseminated through social media platforms intentionally mischaracterize the truth, propagate false narratives, and share fabricated and false claims. Any credible information is validated by a source and author of the information — none of the videos offer this.
Islamic ethics dictates the abstinence from spreading lies and misinformation about matters we lack knowledge of. There are individuals who have chosen to give this campaign a platform by endorsing it, spreading it, and urging the community to join it. For those who are promoting this campaign, we hope the prophetic wisdom will shield you from engaging in this further.
"يَا أَيُّهَا الَّذِينَ آمَنُوا إِن جَاءَكُمْ فَاسِقٌ بِنَبَإٍ فَتَبَيَّنُوا أَن تُصِيبُوا قَوْمًا بِجَهَالَةٍ فَتُصْبِحُوا عَلَىٰ مَا فَعَلْتُمْ نَادِمِينَ"
O believers, if an evildoer brings you any news, verify ˹it˺ so you do not harm people unknowingly, becoming regretful for what you have done. (Quran Translation, 49:6)
قال رسول الله صلى الله عليه وسلم : " كفى بالمرء إثما أن يحدث بكل ما سمع "
The Prophet (ﷺ) said: "It is enough falsehood for a man to relate everything he hears"
Finally, we thank all those who have attempted to resolve this dispute. We regret that those efforts were not successful.
We pray that the above clarification provides the community confidence and trust that MAC has taken the necessary decisions with proper judgment for the best interest of the community following the Islamic teachings and best professional practices. We pray that Allah SWT guides us all to do what is right and keep us all on the straight path.